In celebration of NAIDOC Week 2020, Aboriginal sites knowledge-holder Bruce Howell has narrated a virtual tour of the Dharawal rock arts at  ANSTO's Lucas Heights Campus.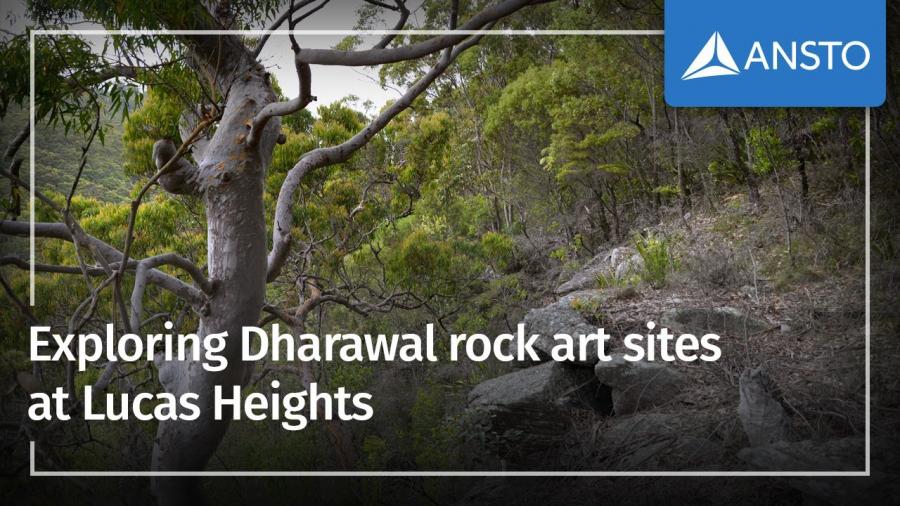 ANSTO recognises the Dharawal nation as the traditional owners of the land at the Lucas Heights campus, the Gadigal people of the Eora nation at the Camperdown campus in Sydney and the Kulin nation at the Australian Synchrotron campus at Clayton, Victoria.
ANSTO is aware of the significant cultural heritage in close proximity to the Lucas Heights campus. In taking steps to highlight this rich history, we have commissioned a Dharawal mural at our site. The mural was painted on the Australian Institute of Nuclear Science and Engineering Building adjacent to our cafe with the assistance of students from the Endeavour Sports High School under the direction of art teacher Rick O'Brien. We also acknowledge the cultural information and advice provided by  Bruce Howell and the late Les Bursil.