What is the ANSTO STEAM Club for Girls?
Offered to girls in Years 5, 6 and 7, the STEAM Club encourages creative exploration of Science, Technology, Engineering and Mathematics through the Arts (the A in STEAM).
We are pleased to introduce this new 6-week after-school program in 2021, held at ANSTO during Term 2.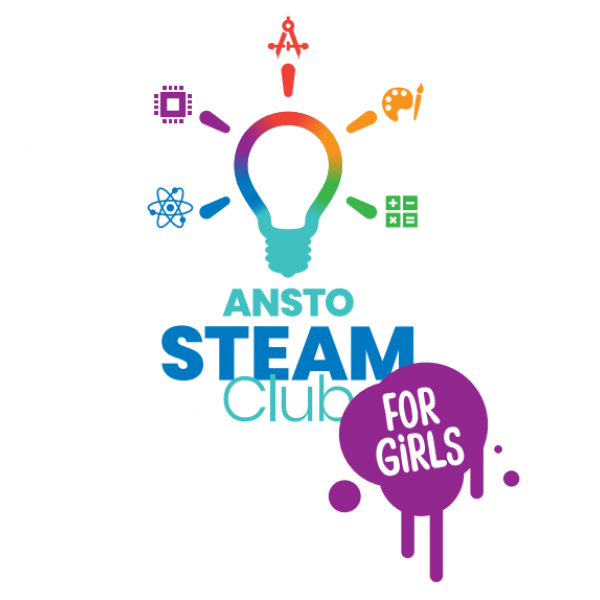 About the program
The program combines engaging hands-on experiments and activities with inquiry-based learning to inspire curiosity and help support the development of problem-solving in girls.
Enthusiastically delivered by our qualified female educators, the program will provide a supportive environment to encourage girls to become confident and active learners.
Book now (starts Thurs 6 May)
The program will also incorporate a tour of ANSTOs important science and engineering facilities in Sydney to reinforce interest in STEM. Participants will have the opportunity to meet some of Australia's leading female scientists and engineers!
The STEAM Club for Girls builds on the success of the 20-week online STEAM Club program that engaged students across Australia in 2020
See our Facebook photo albums for examples of student's STEAM Club work last year.
When

will the STEAM Club for Girls be held?
The STEAM Club for Girls will run for 6 consecutive Thursday afternoons during Term 2, from 4.00 to 5.30 pm.
The first session is 6 May (Week 3). The last session is 10 June (Week 8).  
Where

will the STEAM Club for Girls be held?
The STEAM Club for Girls will be held at the ANSTO Discovery Centre, located at Lucas Heights in Sydney's south.
How much does it cost?
The cost is $100 per participant for the 6-week program. This must be paid in full before commencement of the program to secure a place.
Creative Kids vouchers are accepted.
How do I register?
Formal registrations open on Tuesday 20 April. Places are limited and acceptance into the program will be via a first-come-first-served basis.
If you would like to receive an alert when registrations open, please register your interest below
What will we do each week?
The STEAM Club for Girls program in 2021 consists of 6 self-contained sessions, focusing on a different subject area each week through hands-on activities.
| Session | Date | Focus |
| --- | --- | --- |
| 1 | 6 May | Science |
| 2 | 13 May | Technology |
| 3 | 20 May | Engineering |
| 4 | 27 May | Art |
| 5 | 3 June | Maths |
| 6 | 10 June | STEAM in action at ANSTO |
Extension activities will be suggested to encourage further exploration at home.
Who will deliver the STEAM Club sessions?
The sessions will be delivered by ANSTOs female education staff. Our educators are experienced and passionate professionals with bachelors or higher degrees in science.
For more information see About our educators
Why Girls only?
ANSTO supports the current drive of the Australian Government to attract more females to STEM careers. By offering a girls-only STEAM Club, our intention is to encourage girls to become active in directing their own learning, so that they may grow into confident learners for high school and beyond.
ANSTO currently offers technology workshops each school holiday period, and we will also be introducing new hands-on science workshops during school holidays in 2021.
We also strongly encourage boys to join our online STEAM Club program.
Wishing you full STEAM ahead!
Got a question?
For any questions or enquiries, please contact us.