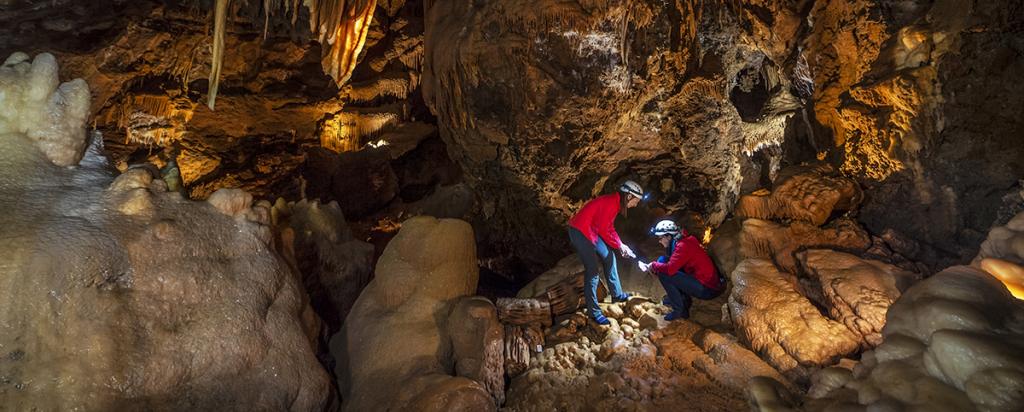 Professor Andy Baker at UNSW Sydney and Dr. Pauline Treble at ANSTO are leading an Australian Research Council Discovery Project "Reconstructing Australia's fire history from cave stalagmites".
The research aims to calibrate the fire-speleothem relationship and develop coupled fire and climate records for the last millennium in southwest Australia.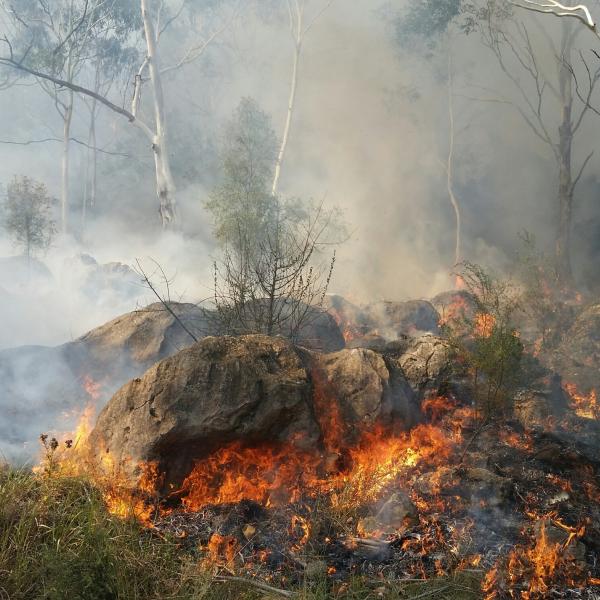 Using cave stalagmites to unravel the history of fire events
The fire season in many parts of the world has become increasingly long, resulting in reduced timeframes and conditions under which planned burns can take place. This has resulted in unprecedented catastrophic wildfires such as those observed in Australia between October 2019 and February 2020 during which nearly 17 million hectares of land were burned. Stalagmites provide a previously unexplored opportunity to examine past fire frequency and intensity, and the preceding climatic conditions leading up to them to gain better understanding of human-climate-fire relationships. Image courtesy Andrew Baker, NSW DPE.
In 2010 Professor Clare Belcher of University College Dublin and associates published research that confirmed fire represents a major natural hazard, with 40 per cent of the Earth's surface (including the entire Australian continent) comprised of fire-prone ecosystems. Over the last few decades, there has been a long-term increasing trend in extreme fire weather and the length of the fire season across large parts of Australia, as documented by the Bureau of Meteorology and the CSIRO. However, an understanding of fire regimes and climate-fire interactions is largely limited to the satellite era.
Proxy archives, however, can be used to improve our understanding of fire behaviour. Previously, natural archives such as ice and sediment cores, and tree scars have been used to investigate past fire events, but recently a new archive has been developed.
Speleothems, formations that form because of the dissolution and precipitation of calcium carbonate (CaCO3) in cave environments, are an exciting new archive of past fire behaviour. They have already been extensively used to investigate past changes in climate and vegetation.
As palaeoenvironmental archives, they are highly valuable due to the formation of distinct annual growth layers which vary in their physical and chemical properties and allow for the precise timing of past events.
Fire history in cave stalagmites
Dr Pauline Treble of ANSTO describes the science of using cave stalagmites to reconstruct a history of climate events, such as fire, in Australia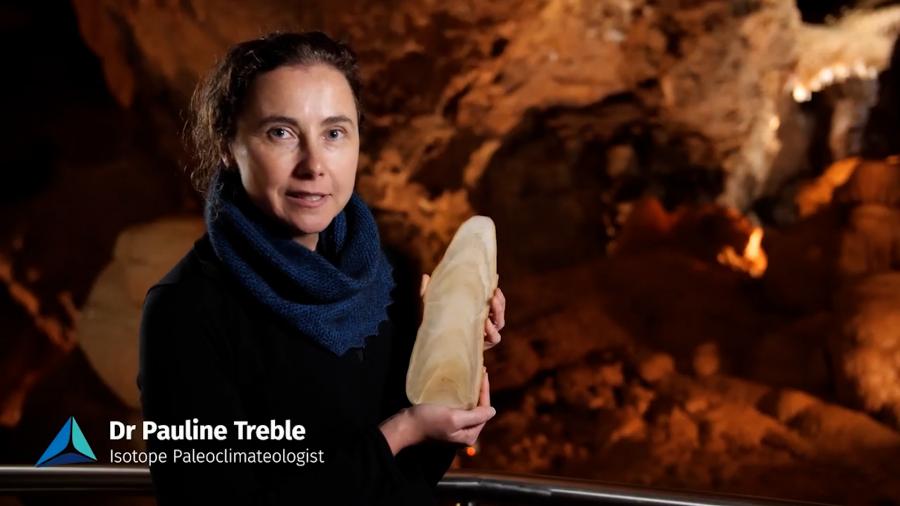 Interested in joining the project?
The project team is currently recruiting placement students, Honours and Masters research students and PhD researchers. Please contact Andy Baker for more information.