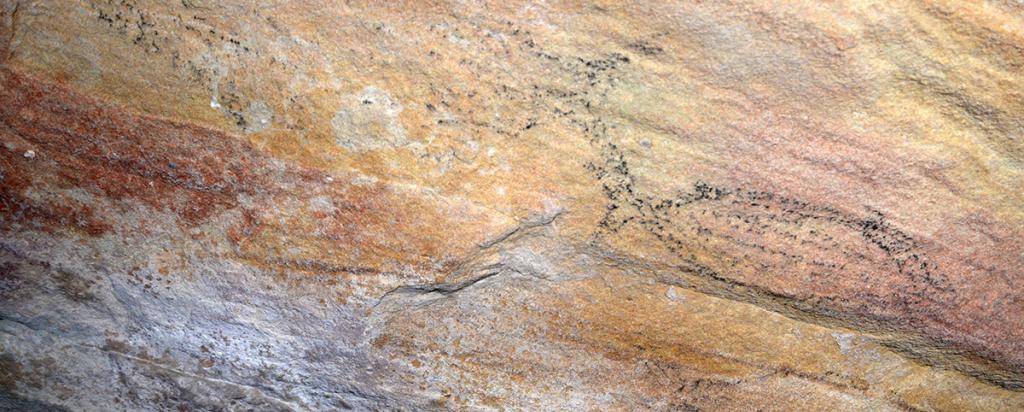 ANSTO's two main campuses are located on the traditional lands of the Aboriginal nations of Dharawal at Lucas Heights and Kulin at Clayton. Furthermore, ANSTO's extensive collaborations with universities and industry partners naturally connect with other Aboriginal and Torres Strait Islander nations on the national scale. 
Therefore we also recognise these peoples as Australia's first scientists, navigators, mathematicians and engineers. Their knowledge and skills are an integral part for the future growth of Australia and understanding its unique attributes.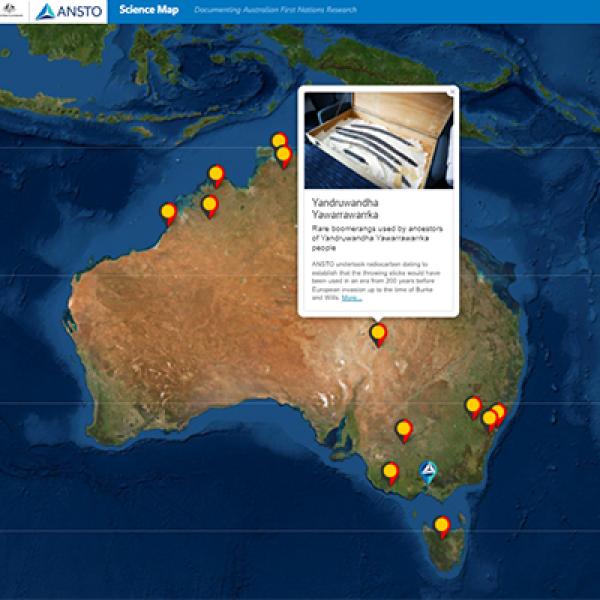 Digital map
Explore our new resource, a digital map which highlights our research projects that support the First Nations people of Australia.
https://map.ansto.gov.au/
Aboriginal sites knowledge-holder Bruce Howell has narrated a virtual tour of the Dharawal rock arts at ANSTO's Lucas Heights Campus.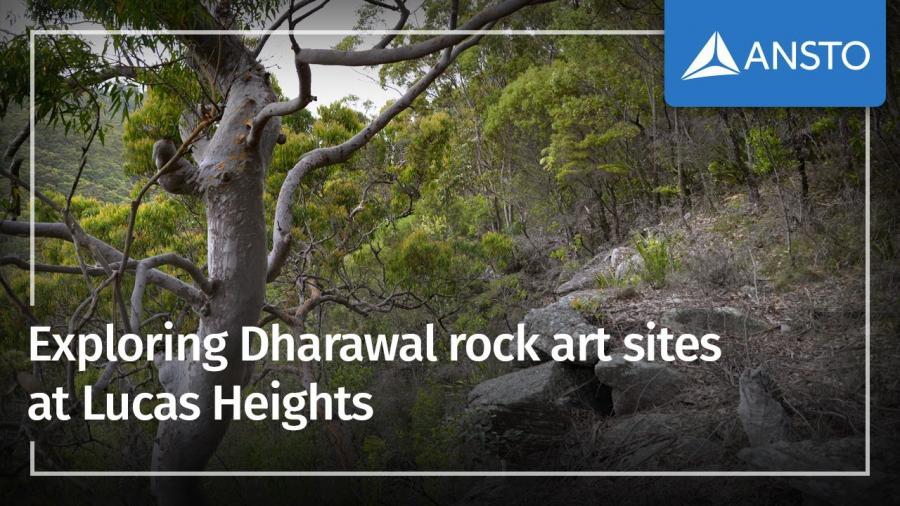 ANSTO is aware of the significant cultural heritage in close proximity to the Lucas Heights campus. In taking steps to highlight this rich history, we have commissioned a Dharawal mural at our site. The mural was painted on the Australian Institute of Nuclear Science and Engineering Building adjacent to our cafe with the assistance of students from the Endeavour Sports High School under the direction of art teacher Rick O'Brien. We also acknowledge the cultural information and advice provided by  Bruce Howell and the late Les Bursil.