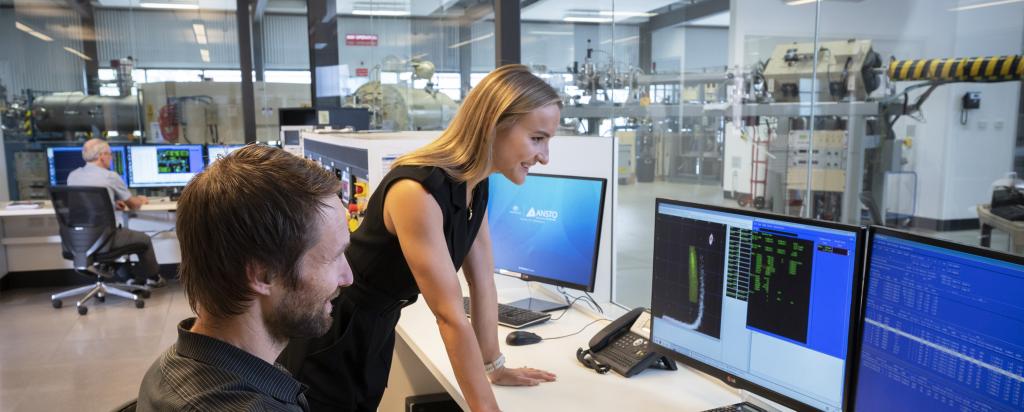 Join Australia's leading nuclear workforce and experience the opportunity to shape a career that matches your talent, goals and interests.
Vacancies at ANSTO
Join over 1200 highly-skilled individuals and work collaboratively across areas such as materials, health, climate science, mining and engineering.
View our current vacancies
"At ANSTO we want you to bring your whole self to work, to have the opportunity to shape a career that matches your talent, goals and interests and be part of an organisation that is leveraging great science, partnerships and ingenuity for a more sustainable world."
Research
Enable external use of our research capabilities and infrastructure for the national benefit.
Commercial
Nuclear medicines and commercial services for the benefit of Australia and the world.
Engineering
Nuclear engineering support, strategic facility planning and comprehensive project management systems.
Maintenance
Maintain existing assets, so we can continue to operate reliably and sustainably.
Nuclear Operations
Support our leading multi-purpose OPAL reactor using proliferation-resistant low-enriched uranium. 
Information Technology
Cutting-edge technology and solutions that best suit ANSTO now and in the future.
Safety and Security
Safety and security culture to facilitate world-class standards and outcomes.
Enabling Operations
Create greater synergies across Finance, Communications, Governance and much more.
Creating a diverse and inclusive environment
ANSTO seeks to create a culture of inclusion, where our diversity of thought and differing perspectives are a source of organisational agility, resilience and renewal. We provide empowering and effective work-based policies that support flexibility and the individual needs of our employees, including flexible work practices and family-friendly programs. Our inclusive culture enables us to retain our talent within a rewarding environment, and attract the best talent to work with us in future.
Find out more