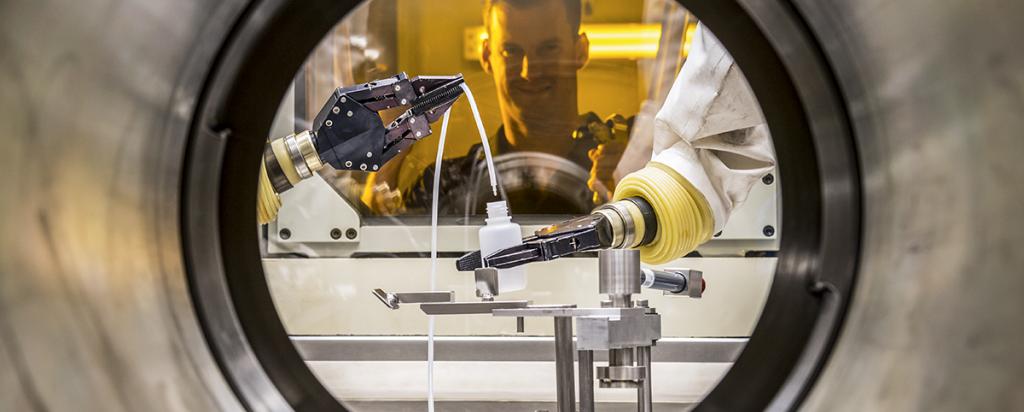 ANSTO's Lucas Heights Precinct in Sydney is home to three key facilities that enable Australia's advanced manufacturing and distribution of nuclear medicines.
About 75-80 per cent of nuclear medicine isotopes used in Australia come from ANSTO. We partner with nuclear medicine professionals to enable 700,000[1] patient procedures each year[2].
Nuclear medicine production
Take a look at how Molybdenum-99 (Mo-99), the most widely used nuclear medicine in the world, is manufactured at ANSTO. 
Mo-99 is produced in the ANSTO's OPAL nuclear reactor, processed at the Mo-99 Manufacturing Facility and despatched to practitioners in shielded Gentech® Generators.
See video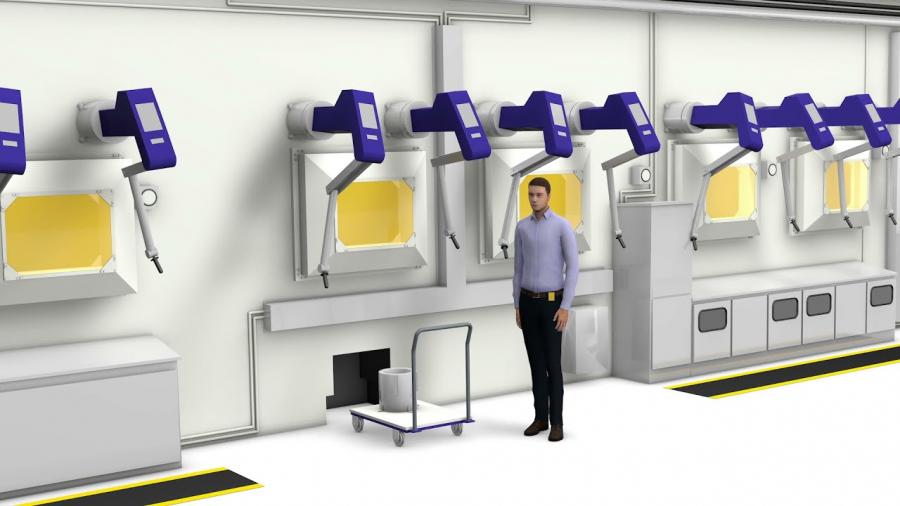 Clinical trials
Lutetium-177: Prostate cancer and melanoma
ANSTO is the supplier of non-carrier added (n.c.a) Lutetium-177 (Lu-177) used in prostate cancer and melanoma clinical trials being undertaken by ANZUP Cancer Trials Group, Peter MacCallum Cancer Centre and Melanoma & Skin Cancer Trials.
On average, ANSTO's radioisotopes provide 10,000-12,000 nuclear medicine procedures that benefit Australians each week[1].
Follow the journey
Every Australian is likely to benefit from nuclear medicine and, on average, will have at least two nuclear medicine procedures in their lifetime[1]. 
See how nuclear medicine makes its way from ANSTO's OPAL reactor to medical centres around Australia.
View video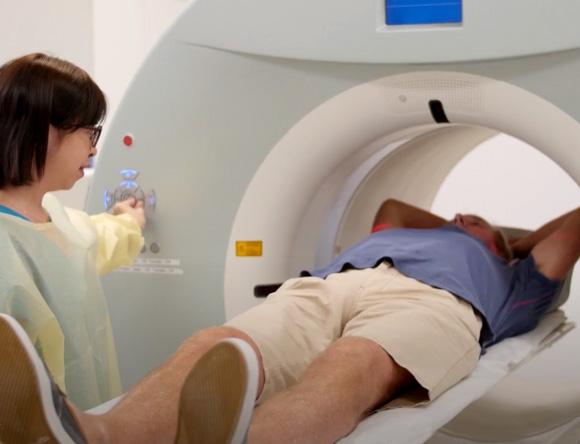 ANSTO researchers are continuously working to develop new nuclear medicines to help fight diseases, including cancer, by using our comprehensive science kit and radiochemicals.
Ask us a question
If you would like to place a product order or have any further questions please contact the Health team. 
Helpful links
For further information