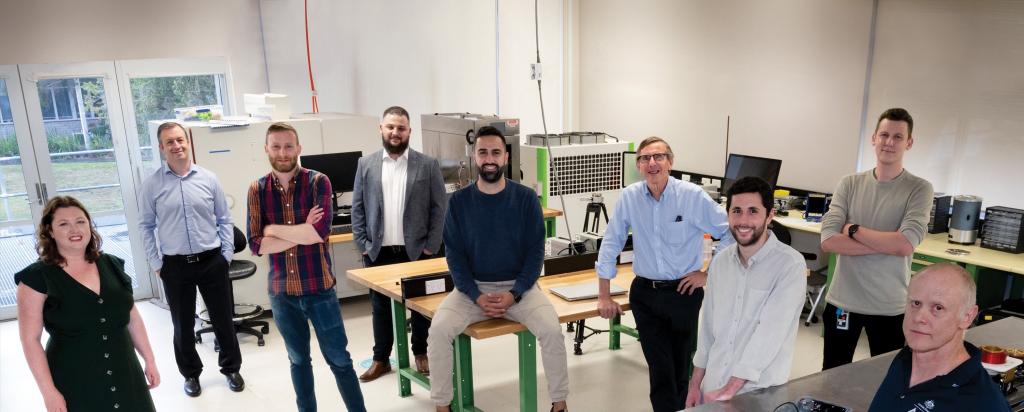 The Detection & Imaging group builds on ANSTO's 70-year history of scientific achievements and contributions in meeting the nuclear needs of industry, globally.
The

CORIS360®

 Journey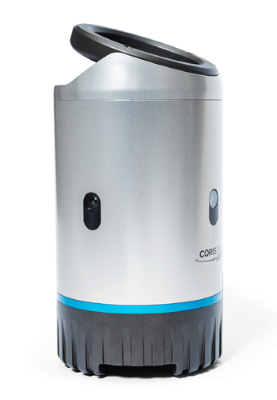 What began as exploratory research driven by curiosity, quickly evolved into a proof of concept demonstration.
ANSTO recognised the value this new radiation imaging platform could provide to anyone working in radioactive environments and supported the development and commercialisation journey.
Following seven years of R&D and five years of operational deployments, Detection & Imaging was established as a business of ANSTO to commercialise this patent-protected technology.
Meet the Inventor 
Experimental physicist, Dr David Boardman, led the ANSTO research team behind the development of CORIS360®. In this interview, Dr Boardman talks about envisioning the product and the road to commercialisation.
Q: What lead you to be working in the field of radiation detection at ANSTO?

At aged twenty-four after completing my PhD in 2002 at the University of Surrey in England, I embarked on a year of travel. I spent six months in Australia and literally fell in love with the country.

When I returned from England, I worked as a research scientist developing novel non-invasive detection techniques and later saw a career opportunity at ANSTO in the role of Physicist. This was a perfect-match position, allowing me to broaden my experiences in radiation detection research and development, with a return to living in Australia.

I have been with ANSTO for more than a decade now and leading the developments behind the CORIS360® product since 2013.
Q: When did you first have the idea behind the CORIS360® product?

I am naturally a curious and driven person. Compressed sensing technology was an approach that interested me greatly. I immersed myself in this new theory, reading journals, publications, technology reviews, and running my own computer-based simulations to learn more.

The idea for CORIS360® first came to me in 2013, when I realised that compressed sensing technology had enormous potential in the field of radiation imaging. This technology was being used in other applications such as MRI, but I saw how it could be translated to radiation imaging, delivering faster and better results.
Q: At what point did you realise this idea had commercial value and potential?

My "ah-ha" moment came after the first simulation. These initial results were very impressive. For a single pixel detector, we were accurately imaging with an order of magnitude fewer samples when compared to other techniques, such as raster scanning.
Q: How would you describe your journey from idea to commercial product?

During our product development journey, we have had a staged approach, developing more advanced proof of concept prototypes at each stage. We proved the physics and fundamentals early on and made the biggest changes in product design at the start. Since then, we have progressed through the stages of delivering a MVP, further refining our engineering solution and ensuring product reliability.

Through commercial deployments, market validation and customer feedback, we have learned, enhanced and improved the product, building even more robustness in the design.
Q: As the inventor, what do you believe sets this product apart?

I am incredibly proud of the novel product we have developed here at ANSTO. I believe it is a game changer because CORIS360® delivers unique value and tangible benefits to customers. Our device offers fast, wide area spectroscopic gamma ray imaging across the full energy range. Our scene visualisation is unparalleled; an entire area can be scanned in one acquisition. Being able to reduce the measurement samples by a factor of ten and higher, is also a key differentiator.
Q: What are the next steps in terms of product development for CORIS360®?

This is a platform technology with potential use across a number of applications. With the right detector and mask, we can image gamma, gamma-neutron, fast neutron and other types of radiation. Additional CORIS360® products are already in development.
Q: What advice would you give other people with a great idea, or invention?

If you have an idea, follow your passion and take responsibility for driving it forward. This will take perseverance, determination and tenacity, with dash of the competitive spirit. Leading the team in the creation of a new platform technology, that delivers quantifiable customer benefits and ultimately improves worker safety, has been a deeply rewarding and satisfying achievement.