ANSTO offers capabilities and expertise for the radiation testing and accreditation of space-based systems.
Space radiation can affect critical electronic components in space-bound vehicles and satellites. As the failure of any component or system can jeopardise a mission, this risk grows with project complexity and cost.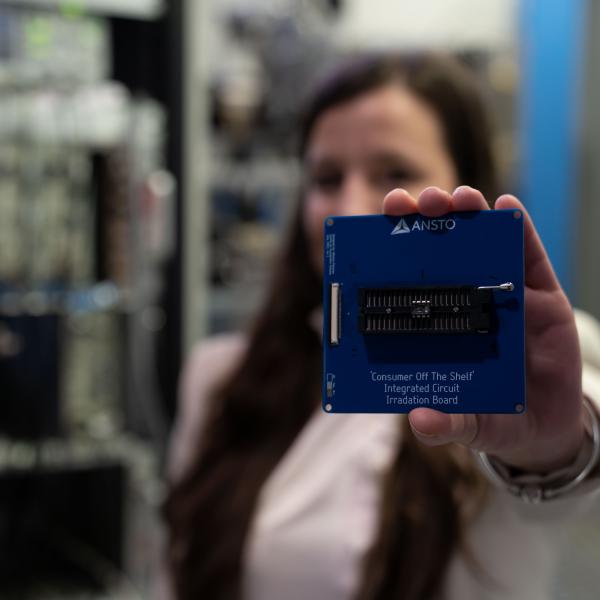 Testing overview
ANSTO has unique infrastructure in Australia and can offer:
Level 2  : Total Ionizing Dose

 (TID) testing to international standards, such as ASTM F1892 using the Gamma Technology Research Irradiator (GATRI)

Level 3 :  Ion-beam irradiation

 of components with micron-precision focussing using protons and heavier ions.

Level 2.5 : Local Ionizing Dose

(LID) testing using high intensity synchrotron x-rays to map radiation sensitivity within a single chip.

A

 track record of continuous research in radiation effects spanning more than a decade in collaboration with Australian universities, Defence and CSIRO.

ISO-accredited and secure research sites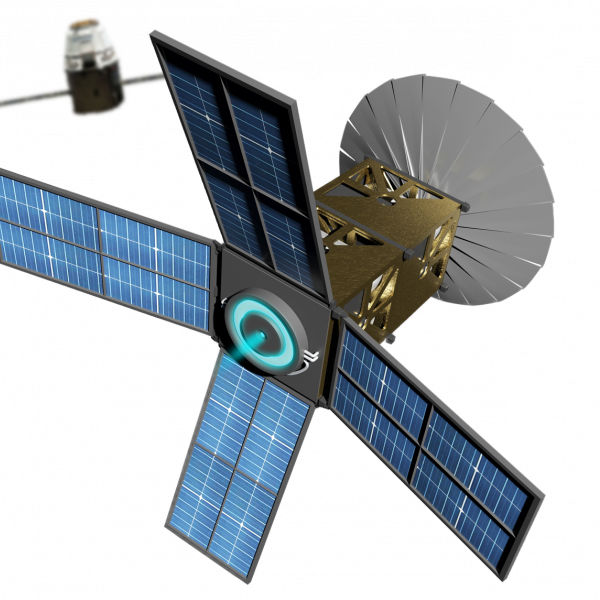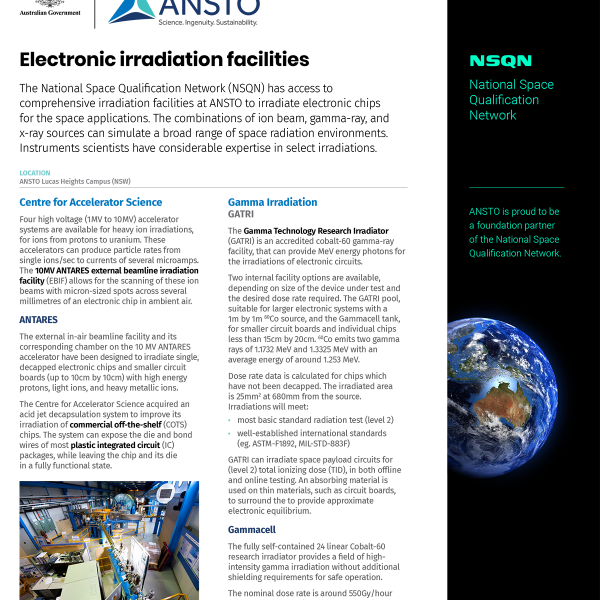 NSQN Electronic Irradiation Facilities at ANSTO
The National Space Qualification Network (NSQN) has access to comprehensive irradiation facilities at ANSTO to irradiate electronic chips for the space applications.
Download our publication (PDF, 818.4 KB)
Electronic Irradiation Facilities at ANSTO (Technical information)
Technical information about the electronic irradiation facilities at ANSTO for space applications. Contact details are included.
Download our publication (PDF, 1.29 MB)