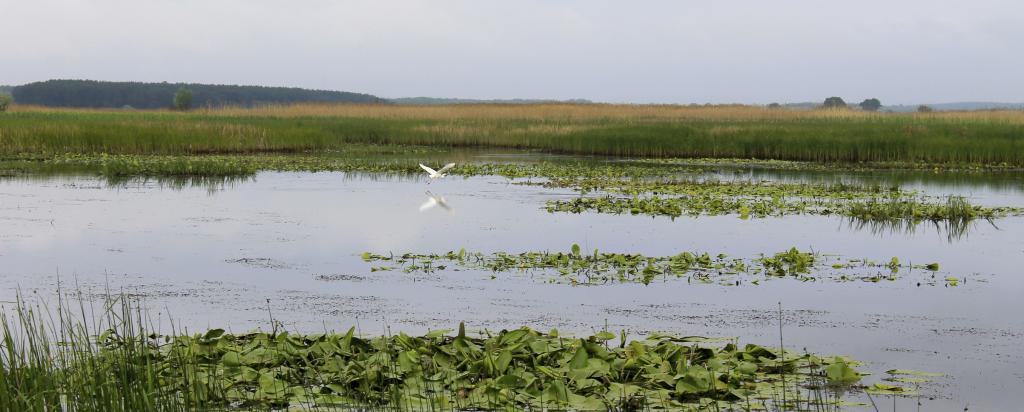 Australia has been a participant in the IAEA/WMO Global Network of Isotopes in Precipitation (GNIP) since 1960 collecting precipitation samples for δ18  δ2H and δ3H. Currently ANSTO partners with the Australian Bureau of Meteorology to operate the Australian GNIP stations with samples analysed at ANSTO's Environmental Isotope Laboratories in Sydney.
ANSTO conducts research into drivers of the spatial and temporal distribution of isotopes in precipitation, atmospheric water vapour, drinking water, groundwater and surface water and applies this to water resource sustainability, palaeo hydrology and food provenance/forensics applications. To better support this research additional medium term monitoring sites have been operated by ANSTO at Cape Leeuwin (WA), Yarrangobilly Caves (NSW), Lucas Heights (NSW), Mt Werong (NSW), Macquarie Marshes* (NSW), Lithgow* (NSW), Big Hill* (NSW).(*=closed)
Recent work (Hollins et al, 2018) has led to the development of isoscapes (isotope maps) of the long term average precipitation δ18O and δ2H across Australia using data from all the ANSTO run stations as well as data kindly contributed by our collaborators. The graphic below shows the relationship between the deuterium excess (D-excess = δ2H - 8 x δ18O) of rainfall from the isoscape (RIGHT) and the groundwater deuterium excess for northern NSW and Queensland (LEFT). Where the values depart from the 1:1 line indicate the effect of evaporation on groundwater - in many of these locations groundwater is recharged by floodwater from hundreds or thousands of kms away .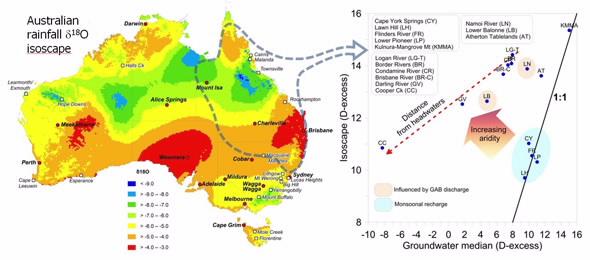 Australian Water Isotopes Network (OzWIN) Data and Software 
Australian GNIP data 1962-2014 (stable isotopes complete, tritium to be updated soon)
Australian precipitation isoscape annual gridded data
FREE software to calculate precipitation weighted meteroric water lines
Australian Water Isotopes Network (OzWIN) Isoscapes