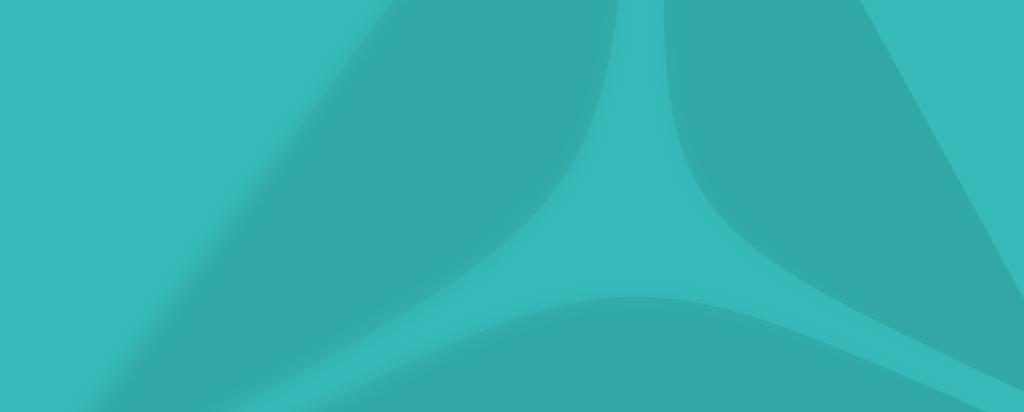 Eduroam is a location independent wireless network, allowing mobility between participants wireless infrastructure with seamless federated user authentication and enforcement of local security policy.
Eduroam is a global wireless network access service providing users (students, researchers, staff and faculty) in the research and education sector with mobility between participating institutions' wireless infrastructures, making it easy to manage guest network access for users and organisations alike. 
Eduroam in Australia is brought to you by AARNet in collaboration with the global eduroam community. 
How does it work at ANSTO?
When travelling to any other eduroam participating institutions, like ANSTO, eduroam allows wireless network access at visited institutions automatically. 
Users simply:
1. open their laptop or device configured to authenticate and connect to the eduroam network
2. login with home institutions username and password where they will be remotely authenticated and authorised to access the visited institutions network. 
Eduroam is available at more than 12,000 locations worldwide. 38 Australian universities participate in eduroam, as well as research institutes, hospitals, schools and other AARNet customers.
 
General settings
Please see the below general settings needed to access the eduroam network including the network SSID.  
| | |
| --- | --- |
| Network SSID: | eduroam (all lowercase) |
| Security: | 802.x EAP |
| EAP Method: | PEAP |
| Phase 2 Authenication: | MSCHAPv2 |
| CA certificate: | (unspecified) |
| User certificate: | (unspecified) |
| Identify: | yourusername@ansto.gov.au  |
| Anonymous Identity: | none |
| Password: | your password |
Eduroam setup guides
Windows setup guide
Mac OS setup guide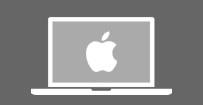 iPhone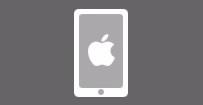 Android for mobile devices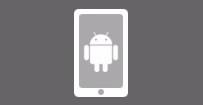 Frequently asked questions
1. How does eduroam work?

eduroam (education roaming) allows users (researchers, teachers, students, staff) from participating institutions to securely access the Internet from any eduroam-enabled institution. The eduroam principle is based on the fact that the user's authentication is done by the user's home institution, whereas the authorisation decision allowing access to the network resources is done by the visited network. See the setup guides for more information.
2. Should I configure access prior to visiting another institution?

Yes. Users should configure access to eduroam locally (i.e. connect to eduroam on their home institution campus) prior to travelling and using eduroam at a visited institution.
3. How do I connect to eduroam when visiting another site?

A user can connect automatically to the visited institution's network via the "eduroam" SSID using your username with fully qualified domain, for example username@ansto.gov.au and your password.
4. Where is eduroam available on-site?

Eduroam is available as long as there is wi-fi access at ANSTO.
5. Can I access eduroam at the Australian Synchrotron or ANSTO's Camperdown site?

Yes. Eduroam is accessible at all of ANSTO's sites, which includes Lucas Heights, Camperdown and Clayton.
6. What can I access on the eduroam network?

Users can access most sites on the Internet, as long as it in is line with acceptable use policy.
7. Eduroam is not accepting my credentials

Check that you're using the correct username format i.e. username@ansto.gov.au and password.
8. I cannot connect to eduroam. What should I do?

ANSTO staff can contact the IT Service Desk if they are experiencing any issues connecting to the eduroam network. Non-ANSTO users are advised to contact their own institution for support.
9. Who else uses eduroam? 

Eduroam is available at more than 12,000 locations worldwide. 38 Australian universities participate in eduroam, as well as research institutes, hospitals, schools and other AARNet customers. GÉANT, the pan-European research and education network organisation coordinates and supports the global eduroam governance committee which sets technical and organisational standards for the service and authorises compliant regional organisations to provide eduroam around the world. For more information: global eduroam community.
 10. How safe is eduroam to use?

eduroam is based on the most secure encryption and authentication standards in existence today. Its security by far exceeds typical commercial hotspots.
Eduroam Acceptable Use Policy
Access
• ANSTO adheres to the eduroam national policy for Australia and New Zealand and provides  access to users in accordance with that policy.
• Any person accessing eduroam must be over 18, or have parental consent to use these services.
• ANSTO reserves the right to revoke access to eduroam at any time at its discretion.
• ANSTO reserves the right to rate limit eduroam traffic at ANSTO including by network, user or protocol.
• Access to internet services via eduroam may be filtered, including peer to peer traffic.
• ANSTO makes the eduroam platform available on an 'as is' basis and does not expressly or impliedly warrant that the platform is suitable or adequate for any particular purpose. 
• Users accept that use of the eduroam platform is at their own risk and accept liability for any loss or cost suffered or incurred by ANSTO in connection to their misuse of the platform including by breaching this Acceptable Use Policy. 
Rights and responsibilities
ANSTO staff must:
• Adhere to ANSTO policy including this Acceptable Use Policy and the Appropriate Use of ICT Systems, Section 4 of the ANSTO Security Manual. 
• Comply with other organisations' acceptable use policies when using the eduroam platform via those other organisations.
 
Visitors must:
• Adhere to this Acceptable Use Policy in addition to the acceptable use policy of their home institution. 
 
All users must: 
• In the event of any conflict between this and any other applicable policy, apply the most restrictive standard of all policies to their use of the eduroam platform.
• Only use eduroam in accordance with the eduroam national policy for Australia and New Zealand. 
• Ensure their use of the eduroam platform is in accordance with all applicable laws, regulations and codes of conduct and only for lawful purposes.
• Ensure their use is only in connection with research, education or administrative functions of ANSTO or their home institution.
 
The eduroam network at ANSTO must not be used to: 
• infringe another person's or organisations rights (including that person's or organisations intellectual property rights);
• damage, interfere with or interrupt any other telecommunications network, equipment, facilities or cabling controlled or used by ANSTO, or any other supplier of telecommunications services;
• damage any property or injure or kill any person;
• transmit, publish or communicate any defamatory, offensive, abusive, indecent or menacing material;
• make any hoax call, including calls to an emergency service;
• violate or infringe any duty or obligation owed to any person under law;
• transmit, publish or communicate any information or material which may be unlawful, illegal, offensive, upsetting, defamatory or personally offensive;
Monitoring and incident management
Usage of eduroam at ANSTO may be monitored, logged, and audited by ANSTO. Monitoring may be conducted including by viewing internet usage information, such as URLs visited, protocols used and other associated information, data is stored for at least 90 days on a dedicated security appliance and accessed routinely for reporting and incident management purposes. 
Any devices that show signs of being compromised may be prevented from connecting to eduroam at ANSTO. Devices may only be reconnected once ANSTO is satisfied that the compromised device has been remediated appropriately.
 
Participating eduroam organisations may log activity. Where incidents of abuse of the eduroam platform are reported to or identified by ANSTO, appropriate action may be taken.  Noncompliance with this policy may result in revocation of eduroam access at ANSTO, and notification of such to the eduroam user's home institution. In the case of employees, noncompliance may result in disciplinary action being taken.