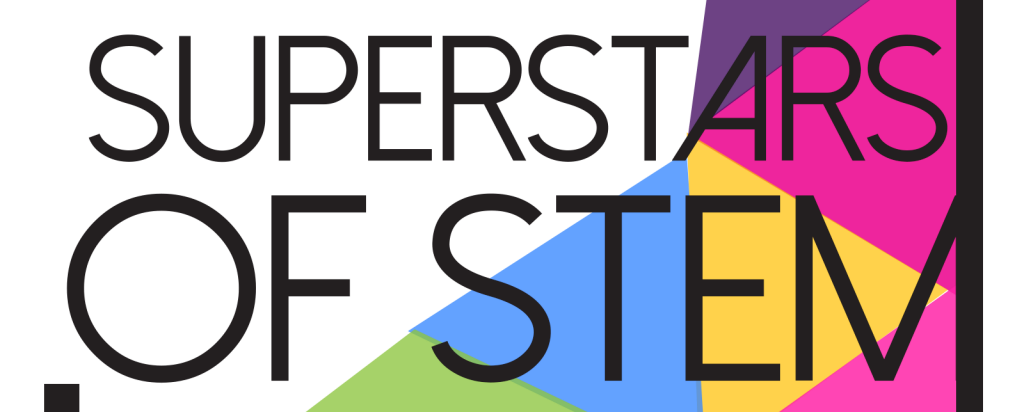 Published on the 11th December 2018 by ANSTO Staff
ANSTO's Dr Joanne Lackenby and Dr Katie Sizeland have been selected 2018 Superstars of STEM as some of Australia's most inspiring scientists, technologists and educators.
Minister for Industry, Science and Technology, the Hon Karen Andrews MP announced the list of 60 women today on behalf of Science and Technology Australia.
The Superstars of STEM are exemplary individuals working in science, technology, engineering and mathematics (STEM), who are great role models to encourage girls to consider a career in STEM.
Professor Emma Johnston AO, President of Science & Technology Australia, said, ´When we launched the program last year, I said that the stereotypical scientists was an old man in a white coat."
"Thanks to the first 30 Superstars this is starting to change, and with 60 more announced today, we will be well on our way to permanently smashing the stereotype."
"Each Superstar will connect with hundreds of school children; feature in local, national and international media; and serve as a representative for their work, their discipline and their sector," Professor Johnston said.
Joanne Lackenby is specialist in nuclear safety who manages licensing and regulation at for the OPAL multipurpose reactor at Lucas Heights.
She is very active in outreach as a nuclear engineer and as the President of Women in Nuclear Australia (WiN) Inc. and hold an Executive Position for WiN Global.
Jo is an active participant in ANTSO's LGBTIQA+ group, which encourage ANSTO to be an employer of choice for LGBTIQA+ scientists and engineers, and in turn increase diversity in STEM.
Jo acknowledges there are challenges in communicating the benefits of nuclear.
 "The benefits of nuclear science and technology are diverse and substantial. However, the limited knowledge of the general public with regard to nuclear science, coupled with the often powerful and negative connotations nuclear and radiation have in popular culture, mean many unfounded fears exist. It is important to challenge this, as misinformed views can stifle the progress of peaceful nuclear applications worldwide. "
Jo's proficiency in nuclear safety has been acknowledged internationally through her participation in a number of International Atomic Energy Agency technical meetings and workshops focusing on reactor safety.
She also holds broad experience in nuclear science and technology, spanning licensing, regulation, nuclear safety, change management, security, nuclear transportation and environmental management. She holds a Bachelor of Environmental Engineering and a PhD in Geotechnical Engineering, both from the University of Wollongong.
As a Postdoctoral Fellow at the Australian Synchrotron, Katie's research investigates the nanostructure and mechanical properties of collagen using advanced imaging techniques and synchrotron-based small angle X-ray scattering on the SAXS/WAXS beamline.
Katie's research bridges the gap between synchrotron science and real-world outcomes, such as research to create stronger medical materials and optimise patient outcomes.
"Growing up I was surrounded by strong individuals with successful STEM careers; every single one of them was male. This is not okay and through building my own profile as a strong voice in STEM, I want be one of the game-changers, creating a world where women feel empowered to pursue careers in STEM," said Sizeland.
Katie holds a PhD in Engineering and a Bachelor of Chemical Engineering and Nanotechnology, both from Massey University. She is the recipient of multiple awards, including the Young Scientist Medal at the European Advanced Materials Congress (2018).
She received the top prize at the Australian Synchrotron User Meeting for Postgraduates (2015) and has been awarded a place on Homeward Bound, a global leadership program for women in STEM (2019).
Earlier this year Katie participated in the Science Meets Parliament event.  She is currently setting up ANSTO's  NextGenSTEM program at the Australian Synchrotron.
Superstars of STEM aims to smash society's gender assumptions about scientists and increase the public visibility of women in STEM.  STA created Superstars of STEM to create a critical mass of celebrity Australian female scientists and technologists - role models for young women and girls – and to work towards equal representation in the media of women and men working in all fields in STEM.
Over five years we will have equipped 150 female scientists and technologists with advanced communication skills and provided them with genuine opportunities to use these skills – in the media, on the stage and in speaking with decision makers.