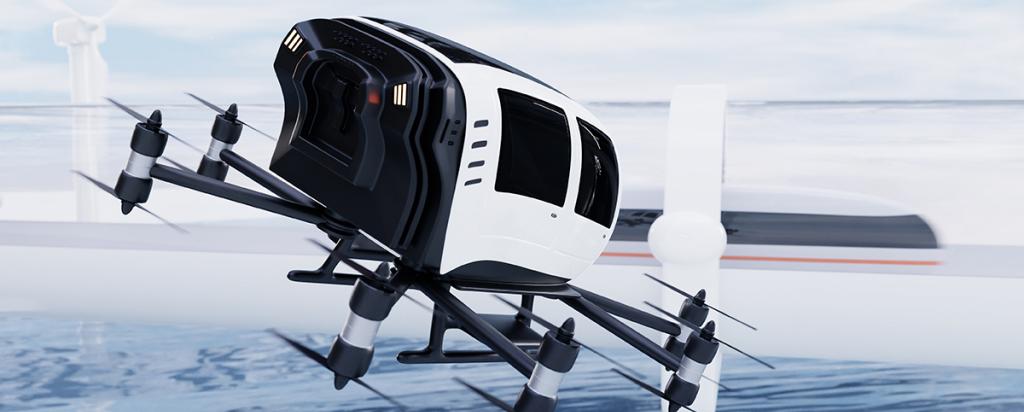 Published on the 8th November 2021 by ANSTO Staff
Key Points
The Aerostructures Innovation Research Hub (AIR Hub) will bring together the best of Victoria's aerospace research, design and manufacturing leaders to work with industry on real-world problems for the next generation of air mobility
AIR Hub will use artificial intelligence, augmented reality, virtual reality, machine learning and collaborative robots to support Australia's world-leading capabilities to manufacture aerostructures
ANSTO, a partner in the hub, will make its infrastructure, capabilities and expertise available to support research and development activities
Swinburne University of Technology has launched an Australian-first Aerostructures Innovation Research Hub (AIR Hub) with the support of $12 million in funding from the Victorian Government.
Led by Swinburne, AIR Hub will bring together the best of Victoria's aerospace research, design and manufacturing leaders, including ANSTO, to work with industry on real world design and manufacturing problems for the next generation of air mobility.
"ANSTO can provide access to its unique range of capabilities to support the activities associated with the Aerostructures Innovation Research Hub (AIRHub). Both synchrotron techniques and nuclear techniques can be particularly useful in the study of advanced composites and advanced manufacturing processes that are associated with the aerospace industry. We look forward to working with Swinburne University and other partners," said Dr Michael James,  Senior Principal Scientist, ANSTO.
Swinburne's Vice-Chancellor and President, Professor Pascale Quester said, 'Working closely with the aerospace industry, AIR Hub will create innovative materials and manufacturing processes for passenger planes, air cargo, as well as the space industry. It will also accelerate electric clean energy vertical take-off and landing air vehicles – or eVTOL– more widely known as 'flying cars' or electric helicopters." 
AIR Hub is a truly global technology, research and manufacturing collaboration, with industry partners Boeing, Quickstep, CableX, Furnace Engineering, Shoal and Marand Precision Engineering, plus research partners CSIRO, Monash University, ANSTO and Germany's University of Stuttgart and ARENA 2036 combining with Swinburne's research teams.
AIR Hub is working on 'light-weighting' and automating the production of space systems like the rockets used to launch satellites.
Light-weighting, the manufacturing of parts to achieve better fuel efficiency and handling, and faster production could save thousands of dollars per launch, opening up business opportunities in the lucrative global space industry for Australian companies.
Unmanned aerial vehicles or drones could travel further to deliver supplies to remote places, and eVTOL could become the future in a 'flying Uber' concept of transportation.
As part of the design and manufacturing process, AIR Hub will use artificial intelligence, augmented reality, virtual reality, machine learning and collaborative robots to support Australia's world-leading capabilities to manufacture aerostructures.
Read more on the Swinburne University website.