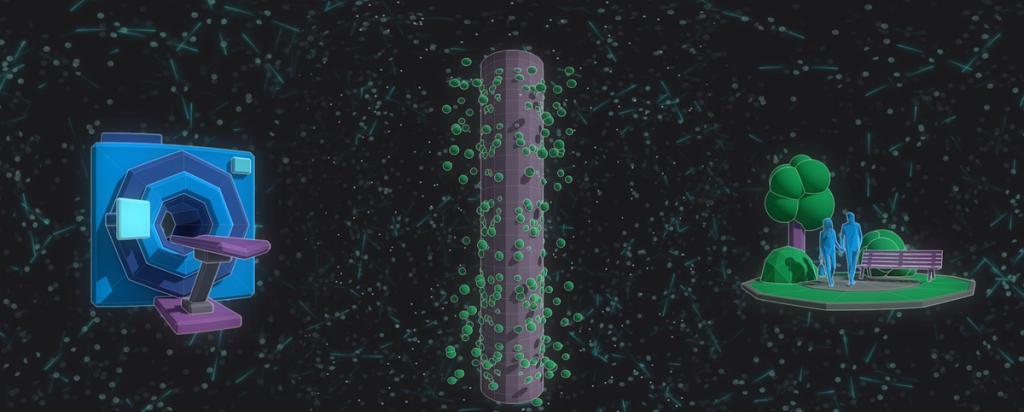 Published on the 18th August 2021 by ANSTO Staff
National Science Week is the perfect time to take an unforgettable journey and explore ANSTO science virtually at the atomic scale.  
ANSTO's XR app provides full access to the OPAL multipurpose reactor.  For security reasons, few people have the opportunity to see the real OPAL up-close—but with technology that will be shared at a select few locations and through a free VR app, you can take a deep dive into Australia's only nuclear reactor. 
See how synchrotron light generated from super accelerated electrons can give scientists x-ray vision and tour the Australian Synchrotron, the largest particle accelerator in the southern hemisphere. 
Play with the ANSTO periodic table and see how atoms make up our world.
Please make sure you check the supported device list. The augmented reality feature on the ANSTO XR app supports the below iOS devices and various Android devices. Android 7.0 and above is required, read the full list of supported Android devices on Google's website.
iOS Supported devices
iPadPro11Inch:
iPadPro1Gen
iPadPro10Inch1Gen
iPadPro10Inch2Gen
iPadPro2Gen
iPadPro3Gen
iPhone6S
iPhone6SPlus
iPhoneSE1Gen
iPhone8
iPhone8Plus
iPhone7
iPhone7Plus
iPhoneX
iPhoneXS
iPhoneXSMax
iPhoneXR
iPhone 11