Published on the 8th March 2018 by ANSTO Staff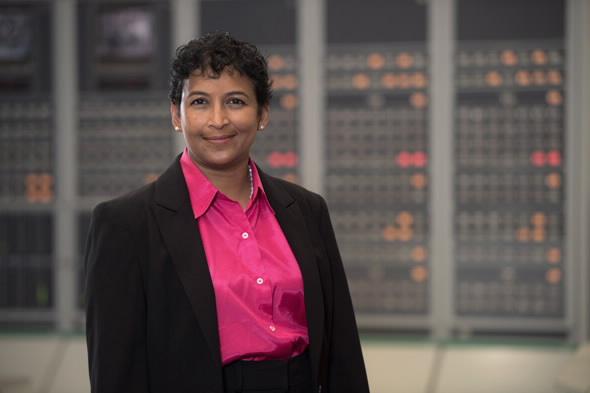 When Pamela Naidoo- Ameglio joined ANSTO six weeks ago as Group Executive, Nuclear Operations, she became the third female on the Executive Leadership Team, joining Dr Simone Richter (Nuclear Science & Technology and Landmark infrastructure), and Jayne Senior (Nuclear Medicine).
With an extensive background in mining technology and geoscience in corporate roles in Africa and Australia, she took over the role of supervising the operation of the OPAL multipurpose reactor and waste management services — overseeing several hundred staff.
Naidoo-Ameglio has spent her first month taking part in onboarding and induction processes as well as getting to know the team.
"My focus has been on meeting people and getting to know what they do," said Naidoo-Ameglio.
Nuclear Operations at ANSTO encompasses all activities associated with the running of the reactor and waste management services , which includes engineering and maintenance, reactor utilisation, reactor operations, licensing and regulation, technical support and nuclear analysis.
She is grateful to have come into an organisation with an excellent record in days of operation, safety and regulatory compliance but has started to think about greater efficiencies. 
"It is fantastic to come in and see how smoothly things are run but it is also about how we maximise the space in the reactor, and minimise the interactions of people at the pool top," said Naidoo-Ameglio.