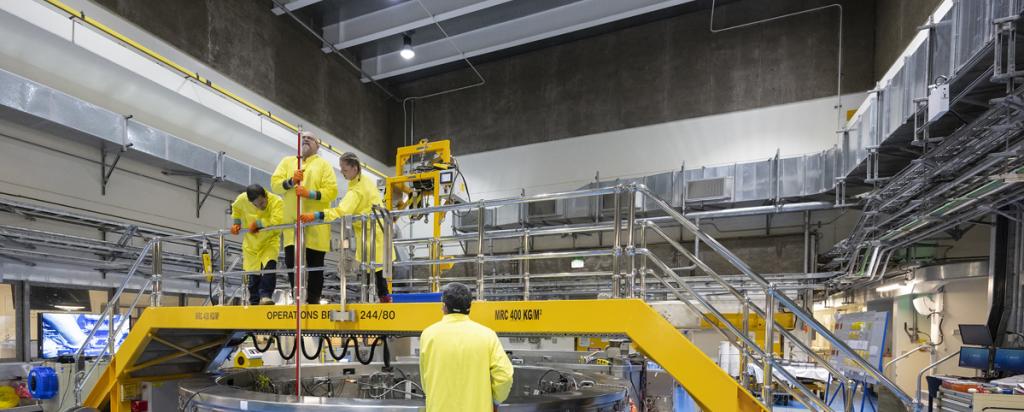 Published on the 7th November 2023 by ANSTO Staff
Bureau Veritas has awarded ANSTO certification against the ISO 19443 standard "Specific requirements for the application of ISO 9001:2015.
The standard is for organisations in the supply chain of the nuclear energy sector supplying products and services important to nuclear safety.
 In achieving this important step, ANSTO is the first organisation in Australia and the Southern Hemisphere to be certified against this standard.
In developing their standards, ISO collaborates closely with the International Atomic Energy Agency (IAEA). The IAEA establishes standards for safety for use by its member states in the framework of national regulations. ISO standards in the field of nuclear safety are complementary technical documents.
"I am delighted that ANSTO has certification against the ISO 19443 standard, which is a validation that ANSTO's nuclear management systems meet the requirements of this exacting standard. There are still improvements that can and will be made, but this is a great achievement for all involved in developing, implementing, approving and verifying ANSTO comprehensive nuclear management system across our diverse range of activities," said Hefin Griffith, Chief Nuclear Officer.
"I would like to thank Aaron Flett for all his hard work in championing this activity, Jakob Vujcic, Whitney Hooke and Belinda Lehn for their support and everyone else who contributed to this achievement.
"I would also like to thank Bureau Veritas for their advice, particularly Dr Lynn Williams of Nuclear Compliance Consultants for her advice prior to and during the audit. Lynn was previously a member of the Independent Review Team, which looked at Safety Issues within B23 in 2018, and her knowledge of ANSTO and recognised expertise in this field was invaluable."
Jeremy Leu, General Manager Certification and Sustainability at Bureau Veritas said, "Congratulations to ANSTO on this significant milestone in demonstrating its commitment to nuclear safety and excellence.
"We are proud to have partnered with ANSTO on this journey, and we hope that its achievement will inspire other companies in Australia to pursue ISO 19443 certification."