Published on the 27th April 2016 by ANSTO Staff
For many policy makers and the broader public, the word 'nuclear' does not always fit easily with the concept of 'a healthy environment.' 

Yet nuclear science has an important role to play in contemporary environmental management.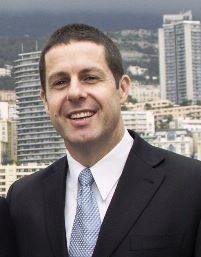 David Osborn is Director of the IAEA's Environment Laboratories in Monaco and Austria

To discuss this David Osborn, Director of the IAEA Environment Laboratories, will deliver a Distinguished Lecture at ANSTO on the 11 May at 11am in the AINSE Theatre.

Mr Osborn will highlight the work of the International Atomic Energy Agency's environmental monitoring and research program, and explore the many prospects for applying nuclear science to key environmental challenges in Australia and abroad.

As Director of the IAEA's Environment Laboratories in Monaco and Austria, Mr Osborn is well placed to speak on the topic. The scope of his work ranges from monitoring the environmental consequences of the Fukushima Daiichi accident, to improving analytical laboratory performance, to coordinating global initiatives on ocean acidification. 

Previous roles include his work with the United Nations Environment Programme (UNEP) in Kenya and The Netherlands where he was Coordinator of the 1995 Global Programme of Action for the Protection of the Marine Environment from Land-Based Activities, and UNEP's Ecosystem Management Programme. 

In Australia he served briefly as an Advisor to Senator Ian Campbell, Minister for the Environment, and has held Director-level posts at the Great Barrier Reef Marine Park Authority and the Australian Government's Department of the Environment and Water Resources.