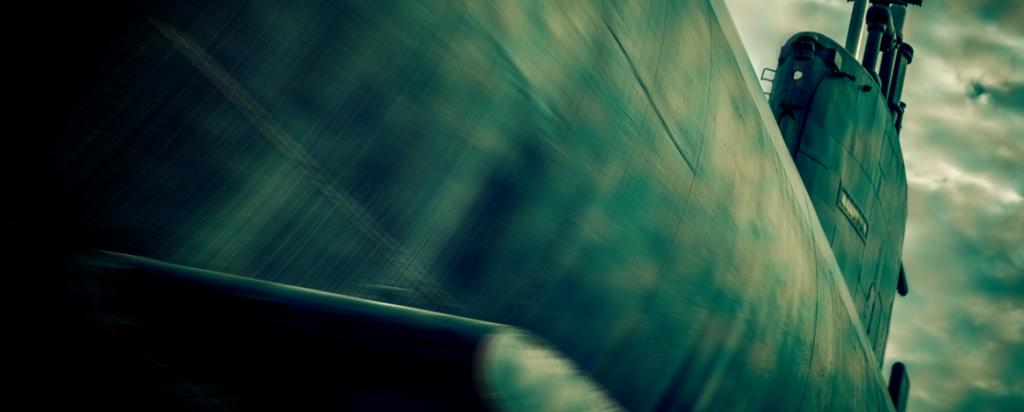 Published on the 5th October 2017 by ANSTO Staff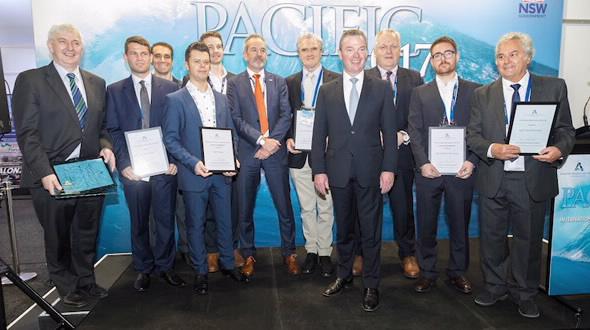 Scientist Peter Kabakov (second from left above) spends his days developing advanced and innovative materials for use in Australian defence technologies, and has been recognised for his contribution.
Mr Kabakov was awarded with the Young Innovator scholarship by Minister for Defence, Christopher Pyne (fourth from right above), at the Pacific 2017 Maritime Conference and Trade Show.
The $10,000 Scholarship recognises and rewards those at the forefront of naval and maritime innovation.
Mr Kabakov's materials research at the ANSTO and DMTC (Defence Materials Technology Centre) contributes to Australia's security.
He received the award for his work on single crystal piezoelectric ceramics, which are being developed as the next generation of underwater acoustic systems transducers.
Transducers such as these are used as part of the communication, mapping and navigation systems of submarines.
Mr Kabakov is Lead Scientist on the DMTC project, which has direct relevance to Australia's Future Submarine Program and the upgrades and sustainment of the Collins submarine fleet.
CEO of ANSTO, Dr Adi Paterson, congratulated Mr Kabakov and said his efforts highlighted the importance of partnership between science and industry.
"ANSTO is Australia's home of applied science, and this collaboration by researchers to solve industry problems demonstrates the real-world impact of cutting-edge science," said Dr Paterson.
"Peter's research at DMTC is a prime example of applied science at work – with the discoveries made in the lab being translated into practical solutions for industry, in this case the defence industry.
"To receive this Young Innovator scholarship is a wonderful recognition of Peter's important work, and it is a wonderful commendation to be bestowed on a researcher early in their career."
As a founding core participant in the DMTC, ANSTO supports the Australian Defence Force and Australian Defence Industry by providing access Australia's most advanced research infrastructure.
"With expertise in materials engineering and advanced manufacturing, ANSTO contributes to the development of next generation of technologies for a range of industries," said Dr Paterson.
Read our CEO's guest blog for DFAT on how ANSTO supports Australia's foreign policy through the peaceful uses of nuclear science and technology