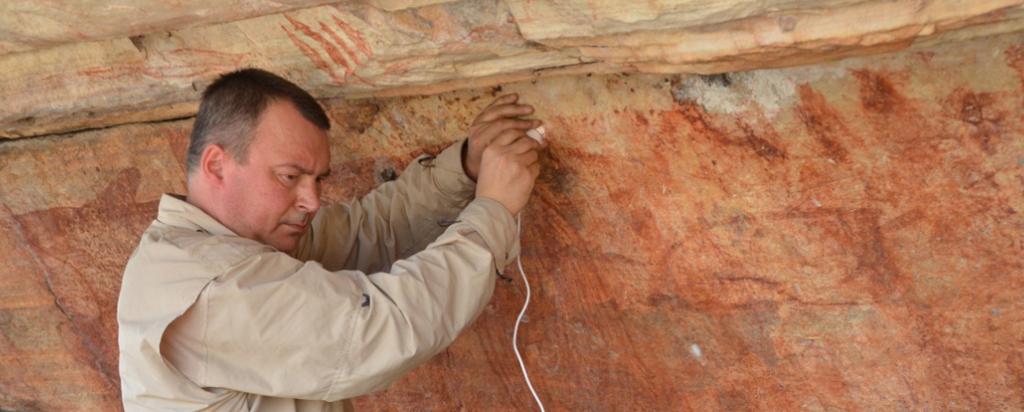 Published on the 6th December 2016 by ANSTO Staff
A new technique, developed at ANSTO's Centre for Accelerator Science, has made it possible to produce some of the first reliable radiocarbon dates for Australian rock art in a study just published online in The Journal of Archaeological Science Reports.
The approach involved extracting calcium oxalate from a mineral crust growing on the surface of rock art from sites in western Arnhem Land, according to paper co-author research scientist Dr Vladimir Levchenko, an authority on radiocarbon dating using accelerator mass spectrometry.
Levchenko, who supervised the radiocarbon dating, collaborated with lead author of the paper, Ms Tristen Jones, a PhD candidate at the Australian National University (ANU) and co-authors from ANU.
Generally speaking, radiocarbon dating cannot readily be used to date Australian indigenous rock art directly, because it is characterised by the use of ochre, an inorganic mineral pigment that contains no carbon.
The paper authors explain that carbon found in the mineral crusts on the rock surface was most probably was formed by microorganisms.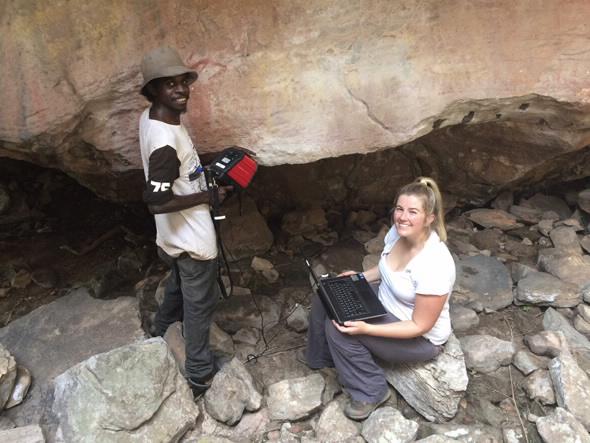 Lead author Tristen Jones and Njanjma Ranger Hilton Garnarrdj undertaking portable Fourier transform infrared spectroscopy on rock art Red Lily.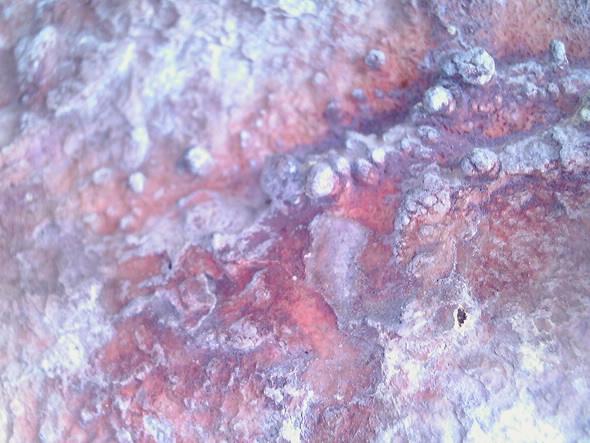 Microphoto captures crystal growth over the ochre pigment (sample RLL3-1-2)
"Indigenous Australian rock art is very interesting, it is believed to be among the most ancient in the world but it is one of the least dated," said Levchenko.
The research had the full support of the local Manilakarr Clan estate in western Arnhem Land and is the result of a long term collaboration with Ms Jones and other ANU collaborators with the Njanjma Rangers and the Djabulukgu Association. Senior Traditional Owner for the Manilakarr Clan estate Mr. Alfred Nayingull was a co-author on the paper. 
 http://www.sciencedirect.com/science/article/pii/S2352409X16304059