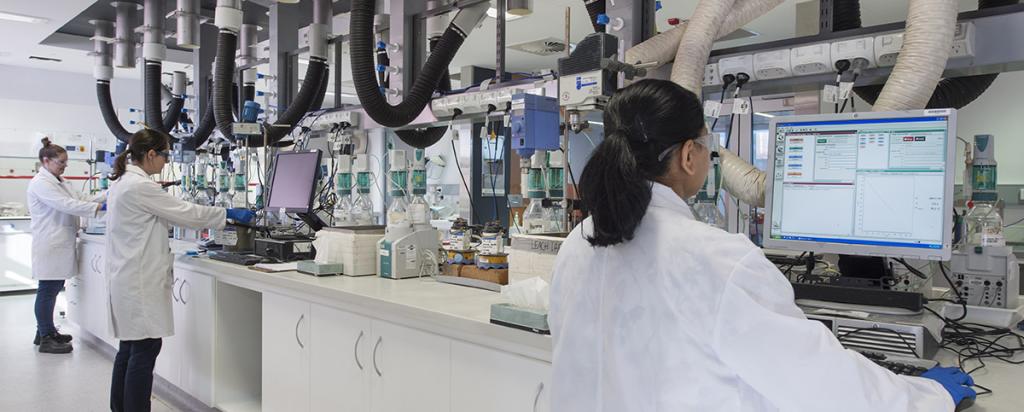 Published on the 4th February 2021 by ANSTO Staff
Key Points
Lithium Australia NL has been awarded a US patent for its unique lithium processing technology SiLeach®
SiLeach® is a fluoride-assisted acid leach recovery process designed specifically for lithium and mica minerals.

The development of a suite of revolutionary lithium-recovery technologies for the production of critical battery chemicals has been a successful part of the collaboration between ANSTO and Lithium Australia
Lithium Australia NL, a company that has had a close association with ANSTO's Minerals business unit since 2015, has been awarded a US patent for its unique lithium processing technology SiLeach®.
As reported widely in the media, the company has also received a "notice of acceptance" from IP Australia and expects a 20-year Australian patent to be issued in April 2021.
SiLeach® is a fluoride-assisted acid leach recovery process designed specifically for lithium and mica minerals.
"The development of a suite of revolutionary lithium-recovery technologies for the production of critical battery chemicals has been a successful part of the collaboration between ANSTO's Minerals team and Lithium Australia," said Rob Gee, General Manager, Minerals.
"Our partnership with Lithium Australia, which dates back to 2015, is a great example of cooperative technology development and the production of more environmentally-beneficial processing technologies for lithium extraction. We look forward to providing Lithium Australian with the best technical expertise available on the next stages of development for SiLeach® , as well as for the spodumene conversion process LieNa® as each of these technologies move towards commercialisation," he added.
Minerals has successfully operated two generations of SiLeach® pilot plants at ANSTO and is currently building a pilot plant for the LieNa® process as part of an Australian Federal Government's Co-operative Research Centre Projects (CRC-P) awarded by the Department of Science, Industry and Resource (Round 8).
Lithium Australia Managing Director Adrian Griffin said: "The revolutionary SiLeach® process unlocks the value of clays and micas containing lithium. The lithium and phosphorus needed to make LFP are both produced by SiLeach® as a single lithium chemical. The use of lithium phosphate is the shortest route to the production of lithium ferrohosphate (LFP) batteries, which is advantageous from an environmental, social and governance point of view."
SiLeach® offers significant advantages over competing processes, particularly with respect to the recovery of lithium from low-tenor solutions. This minimises the capital cost of evaporators and the associated high energy costs.
Direct precipitation of lithium as a phosphate, and subsequent refining, provides the potential for a direct feed into the production of LFP cathode powders.
Lithium Australia, through its 100%-owned subsidiary VSPC Ltd, has produced LFP from lithium phosphate generated via the SiLeach® process at ANSTO. The LFP was subsequently used to manufacture battery cells for testing, with positive results. Supply of lithium phosphate to LFP producers shortens the supply chain by eliminating the requirement for lithium hydroxide or lithium carbonate in some of the LFP production processes.
Lithium Australia has also filed patents in Chile, Europe, Brazil and Canada.