Published on the 1st March 2016 by ANSTO Staff
Rita Bowser, Vice President, Project Advancement New Plants & Major Projects Westinghouse Electric Company, will deliver a Distinguished Lecture at ANSTO on the 16 March at 11am in the AINSE Theatre.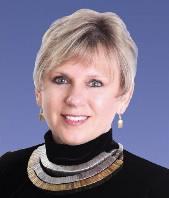 Ms Bowser, will present an overview of the Westinghouse Electric Company and its global business— focusing on new nuclear power plant safety, design and construction, and Westinghouse innovation.
She will also provide some insights on her career journey over more than 30 years in the nuclear industry, which includes extensive experience in radiation protection and industrial safety.
Her academic qualifications include a master's degree in health physics from the Georgia Institute of Technology and a bachelor's degree in mathematics from Clarion University. She was the Society of Women Engineers first Global Leadership recipient. Ms Bowser has been active in various Women in Nuclear organisations around the world.
Ms Bowser gave evidence at the Royal Commission into the Nuclear Fuel Cycle late last year about the costs and considerations of introducing a nuclear power plant to Australia.
Westinghouse Electric Company is the world's leading supplier of innovative nuclear technology and provides a wide range of nuclear power plant products and services to utilities throughout the world.