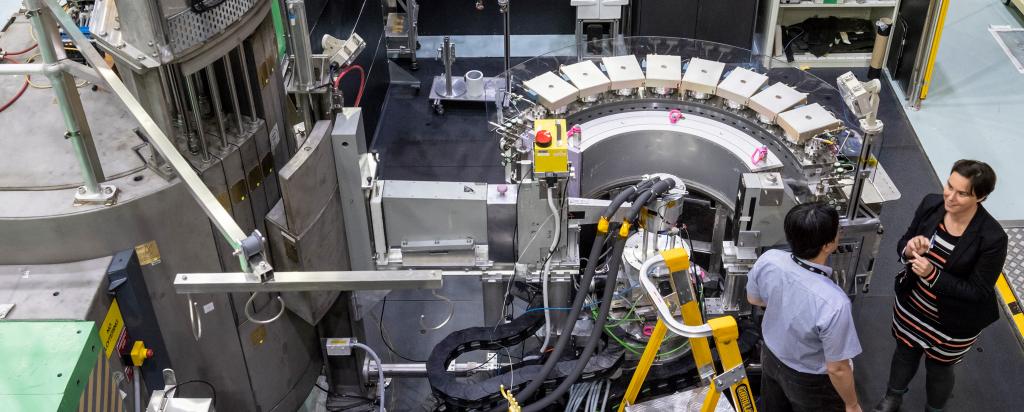 User feedback
As a valued user of ANSTO's capabilities and facilities, we would like to request a few minutes of your time to provide us with feedback on your recent visit. Your feedback, comments and concerns are always important to us. The User Office will ensure that these are communicated directly to the responsible staff for a solution plan as part of the feedback process.  
We welcome user feedback and comments by completing a quick online survey. We ask every facility user to do this each time they visit ANSTO. Thank you for taking the time to help us improve our services for you and future users.
Travel invoicing
ANSTO provides travel funding support for successful grant applicants in the form of travel funding and accommodation. Successful grant applicants from AINSE member organisations are eligible to claim travel expenses for flights and Sydney-based ground transport costs. 
The process for invoice submission and invoice details required is shown below. 
Process for Invoice Submission 

Within 8 weeks of the experiment, the User Group Principal Research Investigator's organisation raises a tax invoice addressed to ANSTO. Details are provided below. 
The invoice should be emailed to accountspayable@ansto.gov.au. Do not include copies of the receipts.
The invoice must include the Proposal ID Reference Number and ​​​​​ANSTO Purchase Order Number. These numbers are listed on the applicants funding approval letter. ANSTO will not reimburse your travel expenses if these numbers are not listed on the invoice.
ANSTO Accounts Payable will notify the Principal Research Investigators finance department when the invoice has been paid.

Copies of receipts are not required to be submitted to ANSTO, however they must be kept for 12 months by the user's organisation, and may be required for auditing purposes.
Invoice Details

The invoice for travel funding must come directly from the organisation used to apply for the funding. The invoice must not exceed the amount originally granted and must contain GST.

All invoices must be addressed to:

ANSTO - Australian Nuclear Science and Technology Organisation
Accounts Payable
New Illawarra Road, Lucas Heights
New South Wales
Australia 2234 
Contact the User Office
Contact the Sydney User Office
Office Hours: Monday to Friday 8.00am- 5.00pm