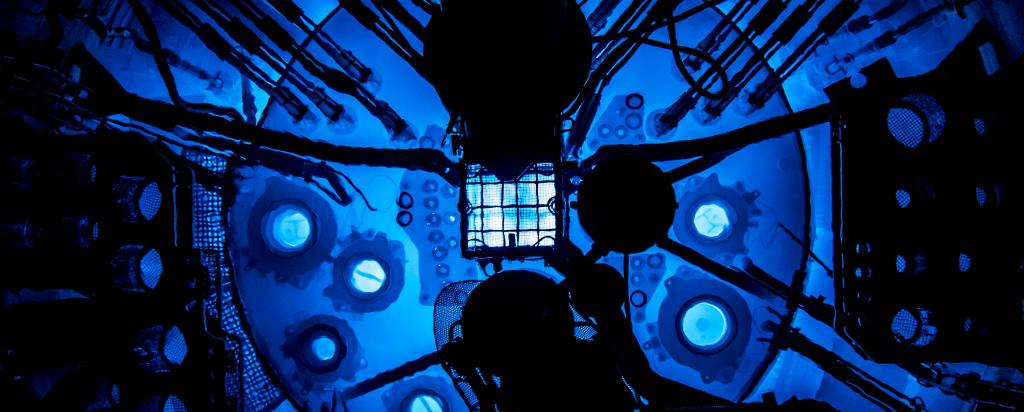 Principal Scientist – X-ray Fluorescence Microscopy
Dr David Paterson is the Principal Scientist for X-ray Fluorescence Microscopy (XFM) beamline at the Australian Synchrotron.
David has led the beamline from its development through to current operations and has more than two decades of experience in synchrotron radiation research.
David has a passionate interest in using XFM and correlated techniques to improve our lives particularly in the fields of environmental science and new materials research. 
David's research interests are focussed on disruptive technology XFM, particularly detection schemes.  David promoted and guided the R&D100 award-winning Maia detector program at the XFM beamline and pioneered fast X-ray fluorescence chemical speciation imaging.
David received his PhD in Physics from the University of Melbourne in 2000 and has published more than 150 peer-reviewed scientific papers.
Expertise

 
X-ray fluorescence microscopy, X-ray fluorescence detectors, synchrotron radiation instrumentation, spatial coherence measurement, environmental science.
Qualifications & Achievements
PhD in Physics from University of Melbourne (2000)

BSc (hons) Physics from University of Melbourne (1994)

Diploma of Forestry, Creswick School of Forestry, Australia (1979)  
Committees, Affiliations & memberships
Chair, International Conference of X-ray Microscopy 2014