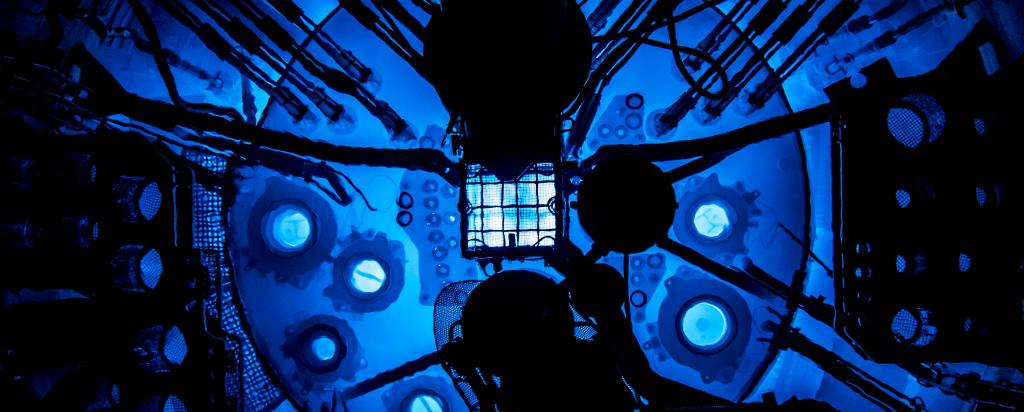 Role at ANSTO
Currently, Patricia Gadd leads the Water Resource Sustainability Program within the Environment research group, whilst running the Itrax Core Scanner Laboratory at ANSTO. She is a much sought after expert in X-ray Fluorescence Spectroscopy (XRF).
At the Itrax Core Scanner Laboratory, Patricia undertakes studies on paleo, volcanic, food, tissue and climate samples.
The materials analysed range from traditional sediment cores, corals, tree-ring samples and stalagmites to materials previously never studied using this technique.
Patricia developed a world-first non-destructive technique to evaluate tissue. Her use of this technique on seafood profiles led to a new and growing research field at ANSTO, seafood provenance. The novel technique can distinguish the region a seafood is from and whether it is wild or farmed fish (based on the XRF fingerprint of the sample).
Other unusual samples Patricia has successfully studied include Kakadu plums.  In a collaboration between Taronga Zoo, ANSTO and UNSW, Patricia contributed to the prevention of the illegal trading of animals by analysing echidna quills to determine if animals were raised in captivity or came from the wild. 
Patricia's unique skills in analysing a wide variety of samples and difficult-to-study samples (such as, unsually shaped) to a very high resolution, sees her expertise in high demand within the environmental, paleo and life science research communities.
Expertise
Analytical chemistry, X-ray Fluorescence Spectroscopy (XRF), Inductively Coupled Plasma Atomic Emission Spectroscopy (ICP-AES), Radiochemistry for Po-210 analysis, Delayed Neutron Activation Analysis, Geochemistry, Dendrochemistry, Pollution studies, Sediment core studies and Past climates.
Qualifications & Achievements
Bachelor of Applied Science (Chemistry) from the University of Technology Sydney (1997)

Australian Academy of Science 'On the Job' Competition Winner (2016)
Committees, Affiliations & memberships
STEM Advocate

Vice President Women in Nuclear Australia

Secretary for Australasian Quaternary Association (AQUA)

Committee Member of ANSTO Diversity and Inclusion Committee

Chair ANSTO Science Talks Committee

Australian Institute of Nuclear Science and Engineering (AINSE) Women in Science Entrepreneurship (WISE) Mentor

Mentor for UTS Professional Mentoring Program