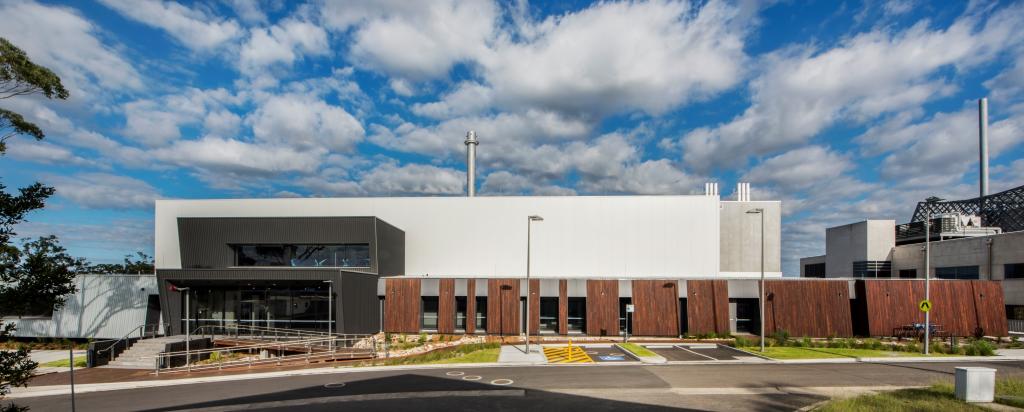 The ANSTO Nuclear Medicine project includes an export scale Mo-99 Manufacturing Facility and an innovative ANSTO Synroc waste treatment plant. Both of these new facilities will be owned and operated by ANSTO Nuclear Medicine (ANM) Pty Ltd, a majority subsidiary of ANSTO.
Project timeline
ANM was granted an operational licence by ARPANSA in August 2018, subject to the successful completion of "hot" commissioning and the fulfilment of a number of licence conditions.
Following completion of construction early in 2019, ANSTO's new Mo-99 Manufacturing Facility entered a 'transition phase', the final operational phase moving from sample production runs to commercial supply.
To commence normal operations, ANSTO required regulatory approval from both ARPANSA on safe operations and health regulator the Therapeutic Goods Administration for product quality.
The regulatory bodies undertook careful review processes before providing approval to ANM Pty Ltd for the supply of Mo-99 in 2019. 
In 2019, following an operational incident in the new facility, ARPANSA restricted operations in an amended license to a limited number of production runs.
ANSTO addressed the operational and staffing issues identified by ARPANSA and in March 2020, ARPANSA amended the license to allow a measured increase in production
ANSTO Nuclear Medicine
Project timeline - Key milestones
2012

The Australian Government committed $168.8 million investment for the ANM project

2013-14

2013
Siting licence granted from ARPANSA
Approval granted by Department of Sustainability, Environment, Water, Population and Communities
Public Works Committee approval received

2014
Licence issued for construction of both the Mo-99 Manufacturing facility and the co-located ANSTO Synroc waste treatment plant
Contract to design and construct the new Mo-99 Manufacturing Facility awarded to Watpac Limited
Construction of Mo-99 Manufacturing Facility commenced

2017-18

2017
Practical completion of the Mo-99 Manufacturing Facility was achieved late in 2017

2018
Cold commissioning successfully completed
Hot commissioning successfully completed
Construction of ANSTO Synroc waste treatment facility commenced
ARPANSA granted an operational license to the Mo-99 Manufacturing Facility late in 2018

2019-20

2019
Mo-99 Manufacturing Facility moved into the 'transition phase' carrying out batch runs of product to support domestic and international customers in their applications to relevant regulatory bodies
Domestic commercial supply commenced in April 2019
Following an operational incident ARPANSA amends license and restricts production runs

2020
ARPANSA amends the license to allow a measured increase in production
Construction timelapse
Watch the construction stages of the Mo-99 Manufacturing Facility, part of the ANSTO Nuclear Medicine Project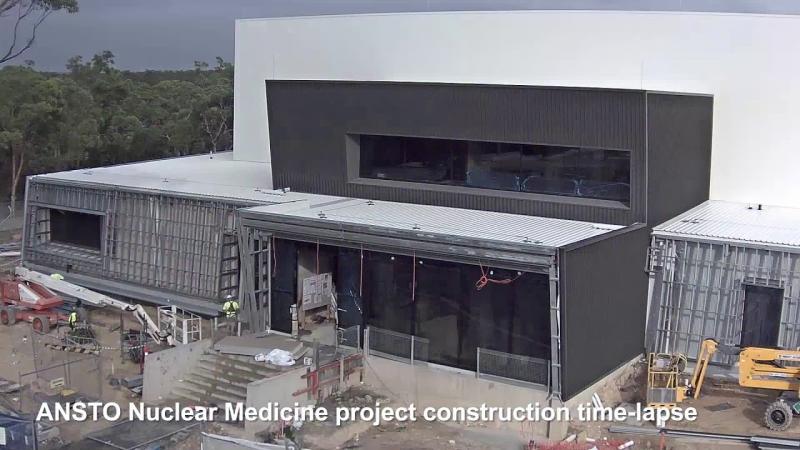 ANM Board of Directors
 The ANM Board of Directors provide governance and strategic direction for the project and work effectively with senior management to ensure the delivery of the project. The Board of Directors bring a wealth of knowledge and expertise from within the nuclear science and nuclear medicine industry.
Con Lyras, Chair 

Pamela Naidoo-Ameglio,
Board Member 

Sheruna Naidoo,
Board Member 

Greg Santamaria,
Board Member

Martin Khun,
Board Member 
Ask us a question
If you would like to know more about Mo-99 production at ANSTO or the ANSTO Nuclear Medicine Project please contact the ANSTO team.
Helpful links
For further information