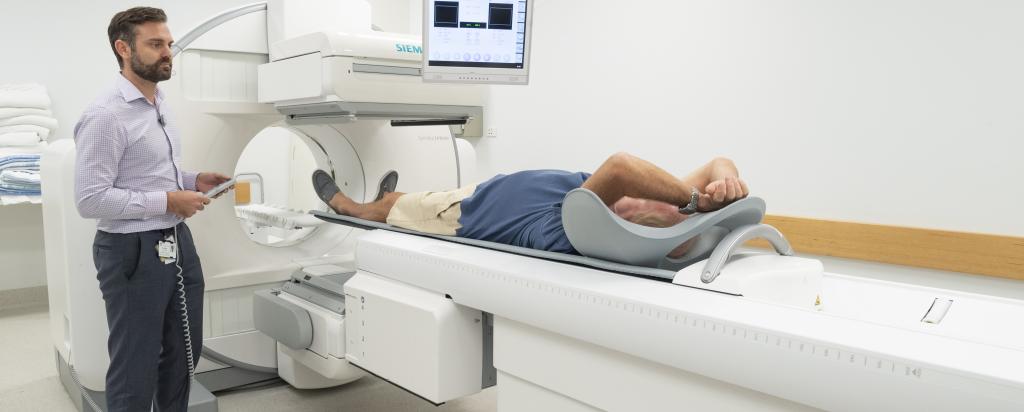 This page was last updated on 28 August 2021.  
Tc-99m supply
ANSTO has received approval to recommence operations in its Mo-99 Manufacturing Facility after a mechanical failure took place on 17 August. The facility is now up and running.
Regarding domestic supply, there will be minimal impact to customers next week as ANSTO have conducted a mini-run utilising leftover Mo-99. Customers who are impacted have been contacted by Customer Service.
The six-week scheduled maintenance shutdown of ANSTO's Nuclear Medicine Processing and Distribution Facility will be delayed by one day, commencing on 31 August and ending on 13 October. Supply during this period will be as planned.
Please register for updates from us to receive texts regarding nuclear medicine supply.
The impact of COVID-19 on nuclear medicine supply
As you are all aware, COVID-19 transmission within nuclear medicine presents a risk to the security of supply. Any positive case within ANSTO's supply chain will likely see our facilities quarantined for a lengthy period of time.
To mitigate risk, we have altered staffing arrangements, similar to 2020's COVID-19 operations. Many of you have already enquired as to when this would take place. As a result, you will notice the below impact to supply from 2 August.
Domestic supply
Gentech Generator capacity reduced by one-third per week: Customers will still be supplied activity; however, the day and frequency of delivery will change

Iodine-131 order cut-off will be one day earlier

Lutetium-177 supply will be as scheduled from 26 July

Chromium-51 

1 August calibration available, suspended from 1 September until further notice
Export supply 
Products below will be suspended until further notice:
Gentech Generators

Iodine-131

Chromium-51
As you would appreciate, managing our facilities throughout a time of many unknowns is highly complex and there may be changes to these plans. So, moving forward, we'll provide weekly updates every Monday.
We are working with our internal partners to ensure they are prepared to operate in our nuclear medicine bubble.
 
Scheduled maintenance
To enhance the reliability of nuclear medicine supply and continued safe operations, over the coming months, ANSTO is conducting scheduled maintenance on its OPAL Reactor and Nuclear Medicine Processing and Distribution Facility.
Shutdown dates
Nuclear medicine processing and distribution facility - 31 August-13 October
See how our operations adapt throughout scheduled maintenance.
Planning for more prolonged and frequent scheduled maintenance helps enable more reliable supply. The upcoming Nuclear Medicine Processing and Distribution Facility shutdown will run over six weeks to account for its postponement in March earlier this year, which allowed nuclear medicine supply in Australia when OPAL operations were temporarily interrupted. 
ANSTO will work with our international partners to provide continuity of supply to the Australian nuclear medicine community. Support from the Australian Government means ANSTO will absorb all incremental costs associated with importing product and not pass these on to our customers. 
Over the coming weeks, Customer Service will work with customers to plan orders well in advance and aim to minimise any impact on your business. See product availability here.
Thank you to the Nuclear Medicine Advisory Board and Working Group, with representation from RAINS, ANZSNM, AANMS, NSW Health, TGA and GMS, who have helped communicate the importance of this scheduled maintenance work to support the long term reliability of supply.
Health customer service team
If you have any further questions please get in touch with our customer service team.