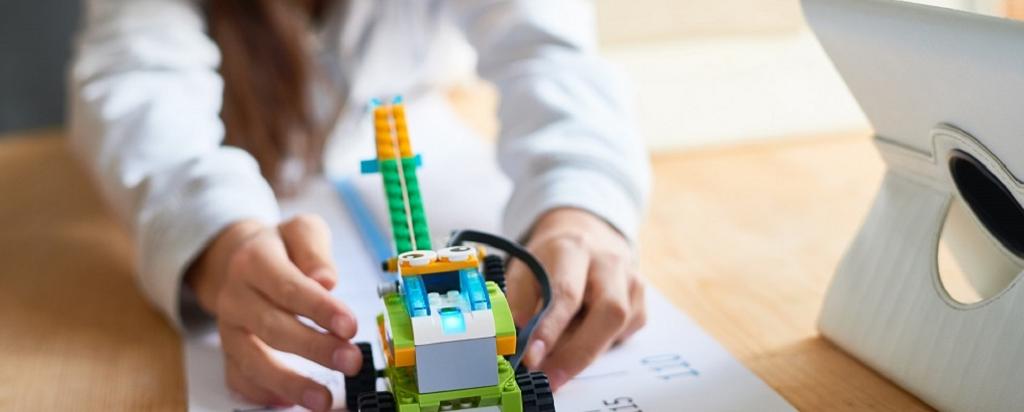 Date

Mon 4 Jul at 9.30am - Mon 4 Jul at 3.00pm

Cost

$75

Venue
ANSTO Discovery Centre
New Illawarra Rd
Lucas Heights NSW 2234
Audience
8-12 years
Spike Prime is one Lego's latest robotics set. Kids will use Spike Prime's brand new robotics set to build different machines and mechanisms.
About this event
Spike Prime is Lego's brand new robotics set. Spike uses Scratch based coding, making it easy to program its multiple sensors and motors. You will use loops, conditional operators and variables to problem solve and defeat opponents. The creative design options are endless!
Cost : $ 75
Spike uses visual coding, with special features to access more complex algorithm options, making it suitable for beginner coders and more seasoned programmers. Spike has an integrated 6 axis gyro sensor and add-on pressure, colour and ultrasonic sensors. Intricate movements are managed via the 3 motors and the hub facilitates light and graphics via the LED matrix.
In this full day workshop, kids will learn to use loops, conditional operators and variables to problem solve and manipulate results.
All workshops are delivered by accredited educators with experience in science, engineering, programming and robotics.
The recommended minimum age is 8 years. Younger children are encouraged to consider the LEGO WeDo Robotics workshop. Please call the Discovery Centre on 9717 3090 if you have questions on suitability. 
Please bring food, drinks and a hat for morning tea and lunch breaks. Workshops starts at 9:30 please arrive at 9:15 at the ANSTO Discovery Centre. 
---
Claim your 

Creative Kids voucher

Book one full-day workshop, and another half-day workshop. Or three half-day workshops!