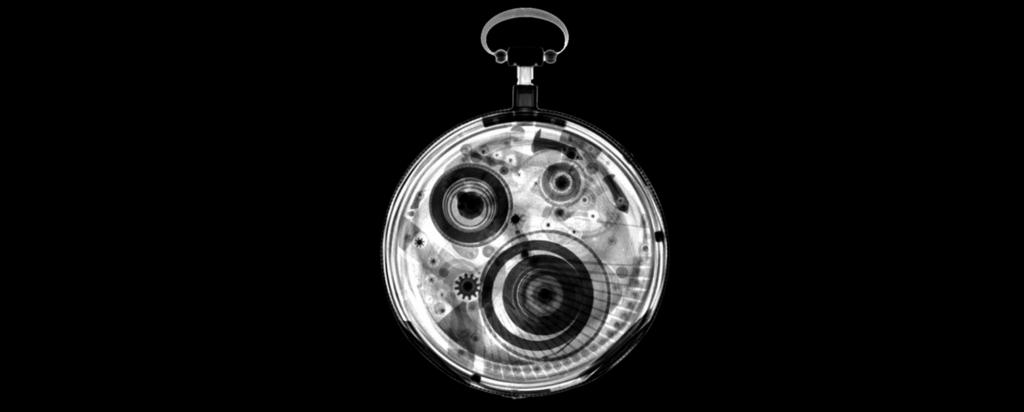 Date

Fri 12 Aug at 9.30am - Fri 12 Aug at 6.00pm

Cost

Free

Venue
Powerhouse Museum
Theatrette, Level 2, Powerhouse Museum 500 Harris St, Ultimo NSW 2007, Australia

Register now
Watch the event online


How has nuclear science helped the Powerhouse examine its collection objects? Hear from scientists as they unveil techniques in this panel discussion.
The exhibition is an outcome of a partnership between Powerhouse and the Australian Nuclear Science and Technology Organisation (ANSTO) that has examined collection objects from a materials research perspective using nuclear and accelerator-based methods. Through this partnership we are mutually learning more about the Powerhouse collection and the benefits of applying nuclear methods to cultural heritage.
Throughout the day, scientists, museum staff and cultural experts will unveil techniques and processes used on these cultural objects in shared conversations.
Watch the event online
Schedule
9.30 am
Coffee and tea and registration
10 am
Welcome
10.20 am
Introduction to Invisible Revealed
A conversation with Dr Deborah Lawler-Dormer, Powerhouse Research Manager and Lead Curator for Invisible Revealed and Dr Joseph Bevitt, ANSTO Senior Instrument Scientist (Neutron Imaging) and lead scientist for The Invisible Revealed. Together they will introduce the exhibition as a case study for cultural heritage analysis using nuclear methods.
11 am
Dr Joseph Bevitt: Synchrotron methods applied to cultural and natural history objects
The Australian Synchrotron in Melbourne is the brightest light source in the Southern Hemisphere. It enables scientists to use infrared, visible and x-ray light to reveal the chemical composition and internal structures of precious paintings, objects and fossils.
11.30 am
Deadly cultural research
Tammi Gissell, Powerhouse Collections Coordinator, First Nations, will discuss First Nations cultural belongings in the Invisible Revealed exhibition. These came from collectors or donors with little insight into their use or meaning. ANSTO's non-destructive techniques combined with cultural knowledges enriches understanding of these objects enabling a more accurate story to be told.
12 pm
Break. Lunch provided
1 pm
Dr Floriana Salvemini: Forging antiquity
ANSTO instrument scientist Floriana Salvemini will discuss various metal objects in the Powerhouse collection on which she used neutron methods. These included katana swords and Asian temple objects and helped unravel manufacturing and ceremonial histories.
1.30 pm
Coin manufacturing
The authenticity of one of the earliest minted coins in the Powerhouse collection was cast into doubt by initial scientific analysis. Kenneth Sheedy from Macquarie University shows how neutron beam methods and historical investigation combined to clarify the origins and production of this highly significant Lydian stater.
2 pm
Dr Meredith Freeman and Dr Rachel White: Conservation and cultural objects
2.30 pm
Break. Afternoon tea provided
3 pm
Matthew Connell and Dr Geraldine Jacobsen: Accelerator-based methods for cultural heritage studies
Speakers
Dr Joseph Bevitt is a senior instrument scientist on ANSTO's DINGO radiograph/tomography/imaging station, and scientific coordinator for the Australian Centre for Neutron Scattering. He is collaborating with museums and universities internationally to pioneer the use of neutron and synchrotron X-ray microCT (3D imaging of objects using neutrons or X-rays with micrometre resolution) in the areas of palaeontology, archaeology, and cultural heritage.
Dr Geraldine Jacobsen is the Principal Research Scientist at ANSTO.
Matthew Connell is Powerhouse Acting Director Curatorial, Collections and Programs. His research and curatorial interests include computing history, mathematics history and STEM education and learning. His current research projects relate to post-disciplinary curatorship, curating art/science collaborations, interactive immersive systems, audience engagement and learning in maker spaces, and the industrial and cultural implications of digital manufacturing technologies. He is also an Adjunct Professor, iCinema, UNSW Centre for Interactive Cinema Research.
Rod Dowler is the National Education and Engagement Manager for ANSTO and manages the ANSTO Discovery Centre which has built a comprehensive national education program over the past decade. He believes that is critical for the nuclear industry to apply marketing principles and to better understand its stakeholders when creating education and outreach programs.
Dr Deborah Lawler-Dormer is Powerhouse Research Manager and was lead curator on Invisible Revealed. Her work is transdisciplinary and often engages art, science, and technology in collaboration with industry, tertiary and community partners. She is a visiting Research Fellow, UNSW Expanded Perception and Interaction Centre, and Adjunct Research Fellow, Institute for Culture and Society at Western Sydney University. Recent publications include a chapter in The Palgrave Handbook of Critical Posthumanism (2022).
Dr Floriana Salvemini is an instrument scientist at ANSTO and co-responsible for the DINGO thermal-neutron radiography/tomography/imaging instrument at the Australian Centre for Neutron Scattering. Her expertise is in neutron imaging and diffraction for the investigation of cultural heritage, physical metallurgy and archaeometallurgy. She has a strong interest in the application of non-invasive techniques for the study of works of art.
Associate Professor Kenneth Sheedy is the founding director of the Australian Centre for Ancient Numismatic Studies, Macquarie University. His current research interests are the technology for manufacturing ancient coins, the incuse coinage of South Italy, the archaic coinage of Athens and the archaeology and coinage of the Cyclades.
Dr Rachel White is the sample environment group leader at the Australian Centre for Neutron Scattering. She is a part of the ANSTO Cultural Heritage Project and enjoys being a part of connecting the cultural heritage community with ANSTO. Her expertise is with electron microscopy, laboratory management, chemical safety and safety and procedural documentation.
Tammi Gissell is a Murruwarri woman from North-Western NSW and Collections Coordinator, First Nations at the Museum of Applied Arts and Sciences (Powerhouse Museum). Bourke born and bred, she holds a Bachelor of Performance: Theory and Practice (Honours) from the University of Western Sydney. Since 2007 she has worked across First Nations cultural and educational institutions as coordinator, educator and researcher.