Date

Tue 13 Sep at 3.00pm - Tue 13 Sep at 6.00pm

Cost

Free

Venue
NDB10 The Hall , The University of Notre Dame Australia, Broome Campus
88 Guy Street
Broome, WA 6725
Register for the event


The Kakadu Plum Provenance project will be explored at this event with a discussion on Indigenous Certification for Kakadu Plum supply chains.
About this event
The Northern Australia Aboriginal Kakadu Plum Alliance (NAAKPA)and ANSTO are hosting a half-day forum on Kakadu Plum Provenance and Indigenous Certification for Kakadu Plum supply chains. ANSTO will present the technology behind creating elemental fingerprints of Kakadu Plum and how fingerprints can be tied to specific geographic locations, as well as talk about the establishment of a reference Kakadu Plum Provenance Database.
The second part of the forum will present a model for Indigenous Certification around Kakadu Plum supply chains for discussion. Kakadu Plum (Gubinge) producers are invited to participate in the discussion, and their feedback is important for both the Kakadu Plum provenance Database and the Indigenous Certification for Kakadu Plum supply chains. It is also an opportunity for Gubinge producers to speak directly with ANSTO researchers and also to discuss Indigenous Certification and what might be the best model for the Kakadu Plum industry sector.
Interested in learning more about the authenticity work on the Kakadu Plum
Our speakers
Dr Debashish Mazumder leads the Food Provenance at ANSTO.  He uses highly-sensitive nuclear analytical techniques, including stable isotopic analysis, X-ray fluorescence scanning through ITRAX and Ion-Beam, Neutron Activation Analysis to advance food traceability research to provide solutions to Australian industries and benefit the environment.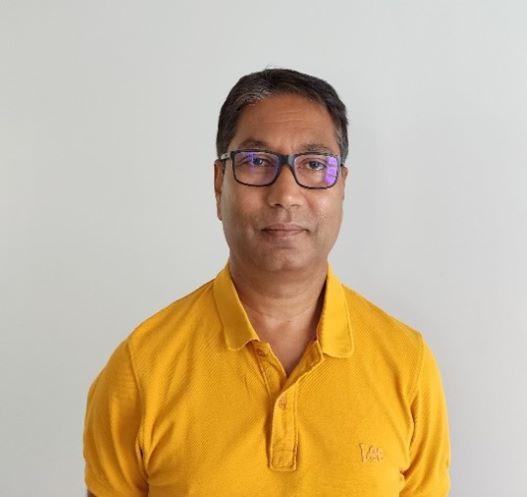 The aim of his food provenance research is to provide industries with accurate tools to mitigate food fraud and stop illegal trade through authenticating the source of origin of food and other natural resources to ensure food safety and transparency in the supply chains.
Please note the event time in WA is 1:00PM  - 4:00PM.