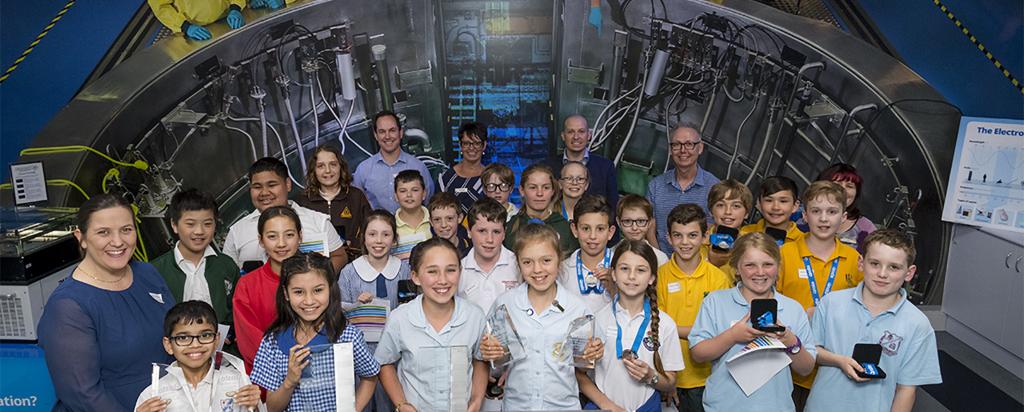 Top Coder Competition 2019 
Are you a Top Coder?  Students from Year 5 and 6 that are interested in digital literacy are encouraged to compete in this interstate competition that combines the design challenges of robotics with coding.
With heats in New South Wales and Queensland, the Top Coder competition will involve 200 students. The QLD winners receive an airfare and accommodation package to travel to Sydney to compete against Top Coders from New South Wales in a State of Origin Challenge on Saturday 17 August 2019.
The Top Coder activities are designed to develop and promote the important future-focused traits of using creativity and critical thinking. The students' coding abilities will be strengthened by the challenges and with some mentoring and advice from our Top Coder coaches, all the while working collaboratively in a fun and enthusiastic atmosphere.  
There is no prior preparation required, you simply register and then bring your Lego EV3 kit on the day.
We are looking for students who are creative thinkers and passionate about problem-solving – you don't have to be top of your class to be a Top Coder Champion.
Information for students, parents and teachers:
Want to apply for the ANSTO Top Coder Competition? The first step is to speak to your teacher. Applications must come in collaboration with a school. Talk to your teacher, show them this page and ask them to get involved!
Competition Rounds
| Where | Date | Venue |
| --- | --- | --- |
| Queensland Heat | Friday 21 June | Cooran State School |
| New South Wales Heat | Saturday 17th August | University of Technology |
Criteria for teams
1. Schools need to achieve a 50% ratio of girls to boys across their teams. This could be achieved in a number of ways. For example:
Boy / Girl year 5 and 6 teams

Boy/ Boy year 5 + Girl/ Girl year 6 teams

Girl/ Girl year 5 + Boy/ Boy year 6 teams.
2. Schools can enter a maximum of one team of two students per year level.
3. Your school must send a supervising adult (either a teacher or a parent) as a part of your team. This will be a great professional development opportunity for the teachers and loads of fun for all adults.
Working with Children Check
All adults need a current WWC.
Volunteers in New South Wales can obtain a WWC for free by filling out this form.
Volunteers in Queensland should complete this form.
Before competition day the following information needs to be submitted for validation:
WWC number

Date of Birth

WWC clearance type

Full name
Permission to publish 
Teachers need to record "No" when enrolling students, if there is no permission to publish photographs of the students.
Further Questions?
Please feel free to email the following Top Coder coordinators
Please feel free to email the following Top Coder coordinators
| | |
| --- | --- |
| New South Wales Heat |   |
| Rod Dowler | |
| Robert Entwistle | |
| Kerry Pyle | |
| Queensland Heat |   |
| Katherine Facer | |