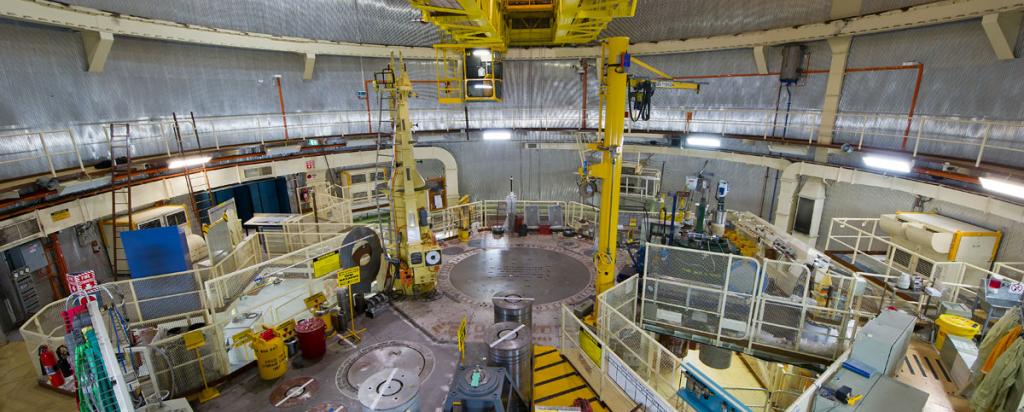 At the HIFAR decommissioning project, CORIS360® advanced radiation imaging technology delivered a world first - gamma imaging inside a reactor vessel with an extreme 10 Sv/h (1000 rem/h) dose environment. The technology enhanced radiological characterisation to improve operational decision making and worker safety.
The safe, efficient and cost-effective decommissioning and dismantling of radioactive facilities requires accurate characterisation of the radiation environment. CORIS360® technology accurately locates and identifies sources of gamma radiation across the full energy range and over a wide field of view, to reduce uncertainty, enhance operational decisions, protect workers and improve project outcomes.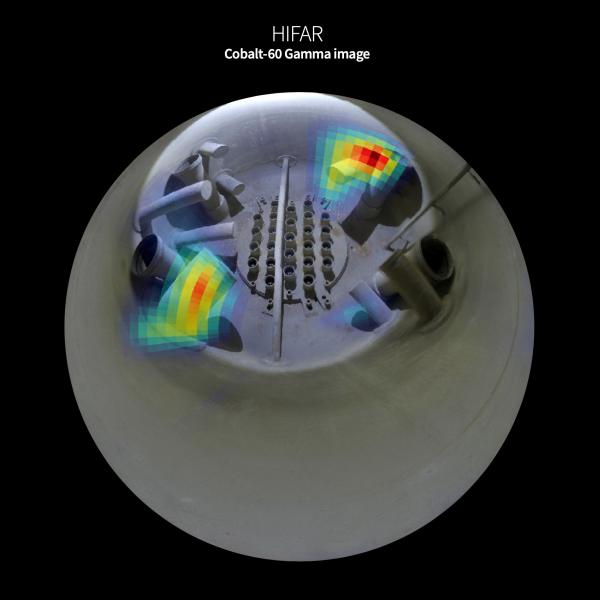 The High Flux Australian Reactor (HIFAR) was a 10 MW DIDO class reactor used primarily for neutron scattering experiments and radioisotope production.


 
Key facts
Class: 10MW DIDO class Materials Test Reactor
First critical: 1958
Shut down: 2017
Reactor Vessel : Fuel no longer present, but residual dose in the reactor tank is ~10-100 Sv/h
The challenge of decommissioning
Safe, efficient and cost-effective dismantling and decommissioning of the HIFAR reactor requires the accurate characterisation and mapping of the radionuclide activities and dose rate environment.
Comprehensive sampling is expensive and time-consuming especially when performed in high radiation environments. 
To deliver project outcomes, the ability to quickly and cost-effectively locate, identify, and quantify gamma emitting radionuclides using gamma imaging in high dose environments was essential to reduce uncertainty and provide a safe and efficient decommissioning plan.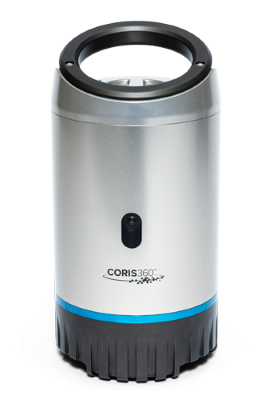 Advanced radiation imaging technology
Two products using a novel radiation imaging platform technology, known as CORIS360®, were deployed.
The first was designed for imaging inside the HIFAR reactor vessel in a ~10 Sv/h environment, while the second was designed to image low to medium dose rate environments in the remaining facility infrastructure.
Image: CORIS360® - Advanced radiation imaging solution. Standard or bespoke systems available
Reactor imaging results
The first device successfully identified and located 60Co as the dominant radionuclide present inside the HIFAR reactor vessel. Overall, a series of quantitative (dose rate and activity) images were obtained from four different deployment locations.
The second portable device was deployed in various locations around the HIFAR facility, including the D2O plant room where the dose rate at the detector was measured to be 7.5 μSv/h.
Request full case study
Customer feedback
"What would have taken around six months to accurately characterise and map, was completed in six weeks, and at about a fifth of the cost of traditional surveying techniques."

Alec Kimber

Project Lead, HIFAR Decommisioning