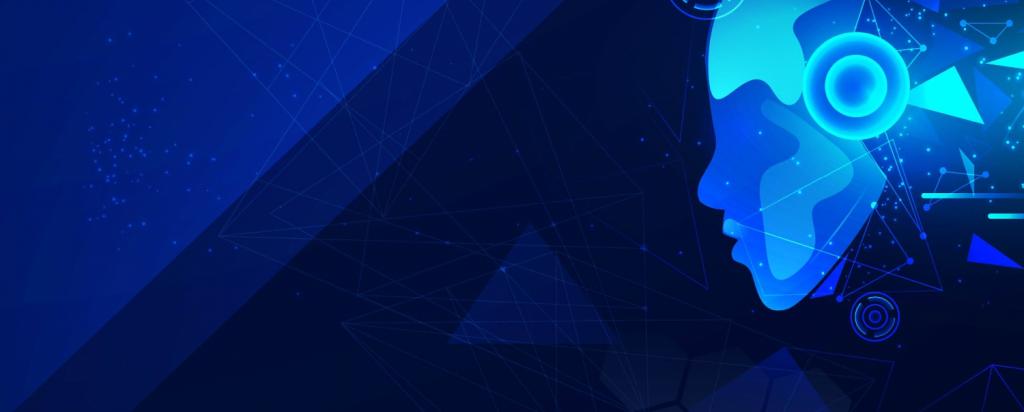 The ANSTO Innovation Series is a live and virtual meet-up that focuses on the key capacities of ANSTO's people, partners and facilities and how they are meeting global challenges in sustainable industries, medicine, advanced manufacturing and in accelerating small business.
Delivered as a quarterly webinar or live event, the ANSTO Innovation Series features an expert panel exploring the latest science, industry and start-up opportunities, including innovations in energy storage, nuclear medicine and health, engineering new materials and accelerating deep tech business.
The ANSTO Innovation Series is produced in partnership with STEM-specialist publishers, Refraction Media, publishers of Science Meets Business, and hosted by leading science journalist, Lee Constable.
If you missed out on attending previous events, catch up online via the videos below.
Be the first to hear ANSTO's latest science and innovation news
Subscribe
Catch up on our previous events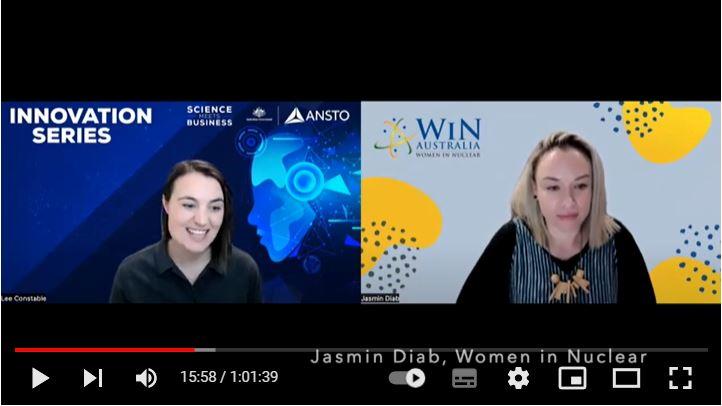 Strengthening the future of the nuclear workforce
How will we strengthen Australia's nuclear workforce with diverse skills, knowledge, and experience to meet the evolving challenges of the nuclear industry? Our panellists, Venessa Barrins (General Manager People, Performance & Capability, ANSTO), Dr Tony Hooker (Radiation Biologist, University of Adelaide), Professor Hugh Durrant-Whyte (NSW Chief Scientist & Engineer), and Jasmin Diab (President of Women in Nuclear Australia), walk through the huge opportunities in growing a dynamic and impactful future nuclear workforce.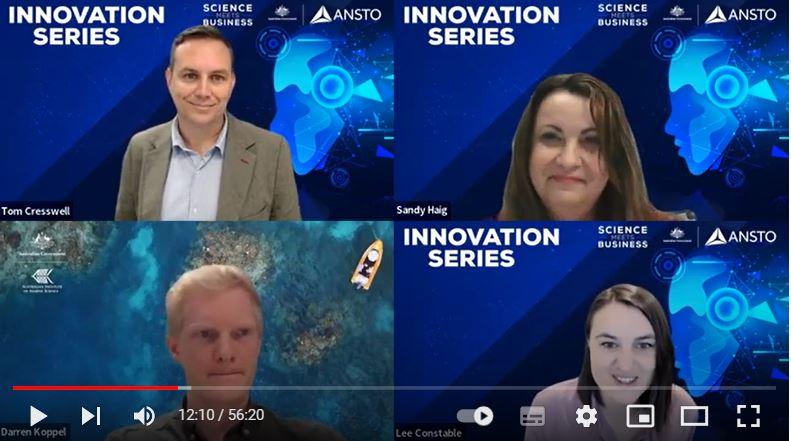 Decommissioning Oil & Gas Infrastructure
In this ANSTO Innovation Series webinar on the impact of decommissioning offshore oil and gas structures on the Australian marine environment, we talk to our expert panel and explore the potential benefits of subsea infrastructure as an artificial reef and discussed ANSTO's research that helped make decisions about whether to completely remove decommissioned infrastructure.
Advanced Manufacturing Supporting Green Technologies
As we see demand for renewable energy and clean technologies at an all-time high, Australia's manufacturing sector is transforming by embracing green technologies. Australia's manufacturing capabilities will play a key role in maintaining a high value, sustainable and prosperous economy for the future.
Discover what the future holds in advancing Australia's manufacturing capabilities in green technologies and how to work with the organisations and businesses at the cutting edge of this sector.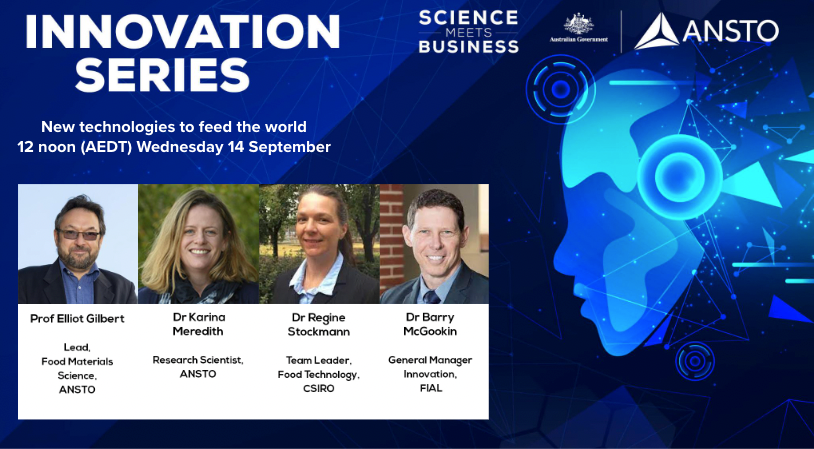 New technologies to feed the world
From healthier snacks to more sustainable food production and clarity around food provenance, advances in new technologies play a key role in helping improve global access to safe, secure and high-quality food.  
Hear from four food technology industry experts and find out Australia leads the world in food security using cutting-edge technology.
Accelerating deep tech businesses
This event brought together science leaders, deep tech entrepreneurs, industry, academic partners, and national organisations for a dynamic live panel discussion examining the opportunities and challenges facing deep tech businesses across fields such as health, space, energy, the environment, and advanced manufacturing.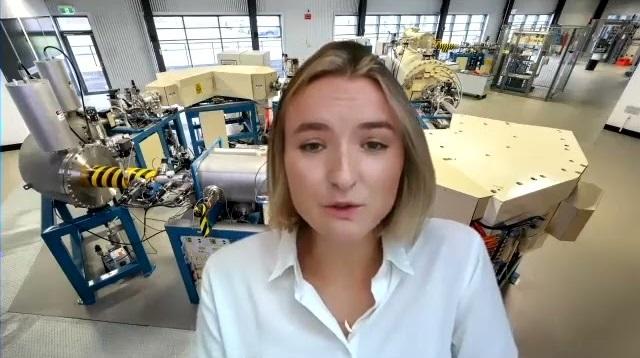 Advanced technologies underpinning the Space Technologies
Space represents a new frontier for science, research and innovation in Australia, as well as the opportunity for significant economic development.
Australia is well-placed to capitalise on this growing industry and employment boom.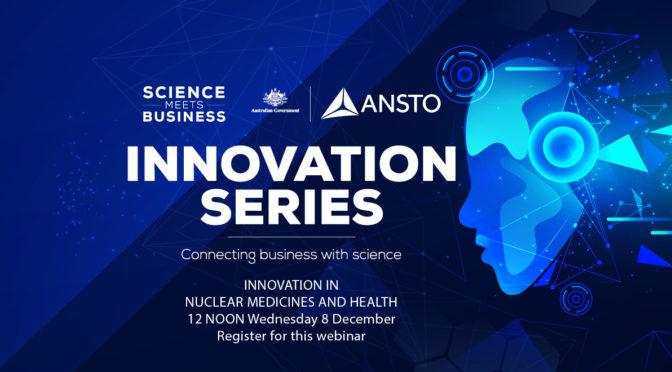 Nuclear medicine innovation
World-leading nuclear science, combined with expertise of ANSTO staff and collaborators in academia and industry, are at the cutting-edge of investigations into the origin of diseases, like cancer. State-of-the-art nuclear research is finding improved methods to detect, diagnose and monitor the progression of disease and develop therapies to treat disease.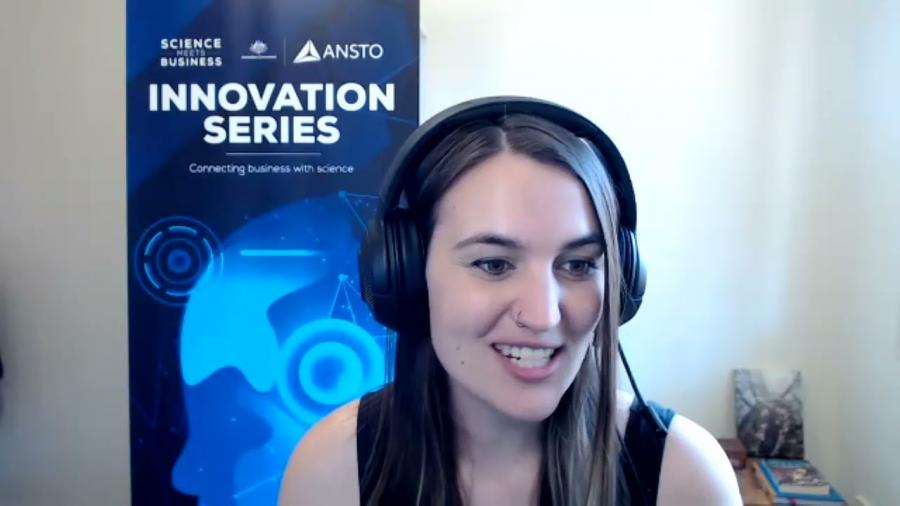 The future of battery power
This webinar provides a deeper understanding of how sustainable energy is central to a green economy. You'll gain insights from a neutron instrument scientist from ANSTO, a mission lead in critical energy metals from CSIRO, and the executive manager of Cobalt Blue. 
Explore areas such as the efficient and sustainable extraction of minerals for battery-ready products and storage, neutron-level testing to understand and improve on the function of materials central to energy storage and use, finding Australia's competitive advantage in the growing battery industry, and the opportunity to establish recycling and re-use facilities to meet domestic needs and those of the Asia-Pacific region.