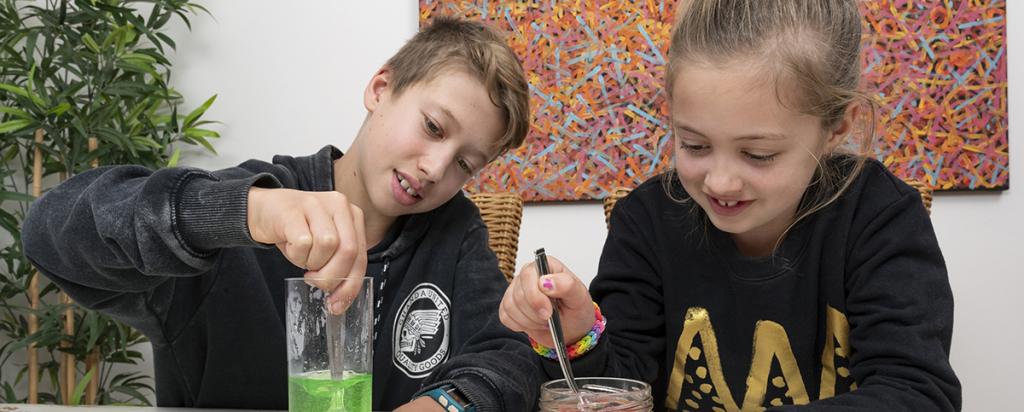 What is the ANSTO STEAM Club Online?
Our STEAM Club provides children with an opportunity to explore scientific and engineering concepts and apply their knowledge in creative and ingenious ways to solve challenges. Most importantly, they're going to have a lot of fun!
The STEAM Club offers fun and creative weekly challenges during the school holidays. Children will experiment and create using common everyday items found around the home.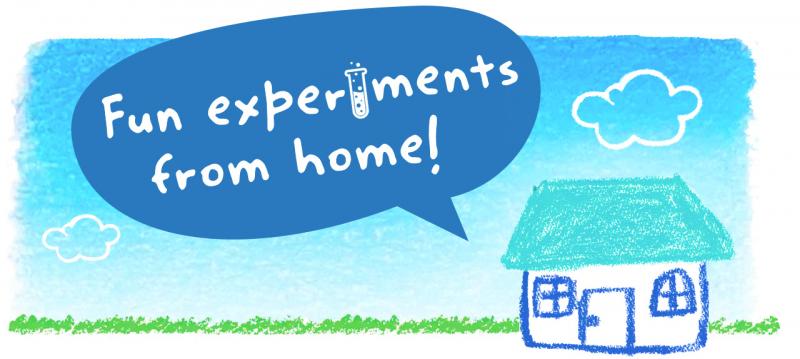 Who can join?
Anyone can join, but the program is designed for children between the ages of 8 and 13yrs. Children must obtain permission from their parent or guardian first before joining.
How does the ANSTO STEAM Club work?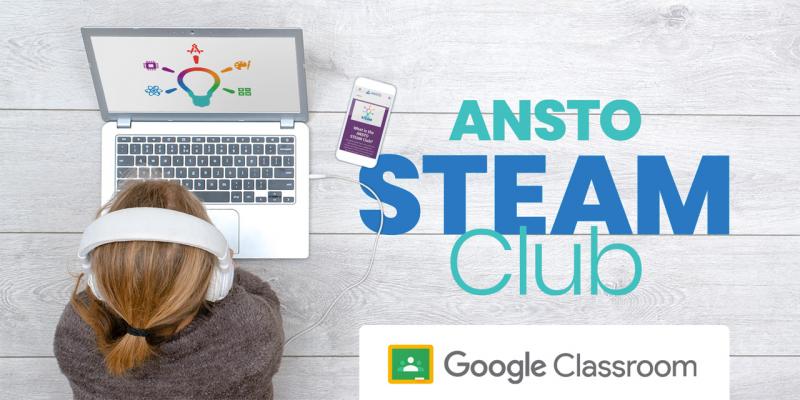 The ANSTO STEAM Club operates online through Google Classroom during the school holidays. After registering, each child will be invited to join the ANSTO STEAM Club Classroom to access the challenges. A "round" will consist of three weekly challenges that will be posted to the STEAM Google Classroom. Multiple rounds of challenges will be held.
The first challenge of each round will be issued on Friday before the start of the NSW school holidays (Week 10 of the school term). The round will finish three weeks later, on Friday Week 1 of the following NSW school term.
Children can complete the three challenges in each round at their own pace during the three weeks. We recommend that one challenge is completed each week. After each challenge is completed, children must submit photos of their completed challenges and their observations to the classroom. The ANSTO STEAM Club Teachers will check all work submitted. 
At the conclusion of each round, children who have successively completed each challenge, will receive recognition of their achievement.
The ANSTO STEAM Club Classroom will only display challenges for the current round. It will not display challenges for previous rounds. Your child will be automatically registered for subsequent rounds unless they are unsubscribed. Please refer to the Terms of Participation before registering.
We currently use Google Classroom to run our STEAM Club. As we are not a school, Google Classroom will not permit the use of student email addresses. Users will need a personal Google Account to access. This is simple to create and free – send us an email if you have any difficulties. Please ensure you have read and understood the Terms of Participation before registering.
Recognition of Achievement
After successfully completing their first round, children will achieve the status of STEAM Graduate.  Other awards are listed below.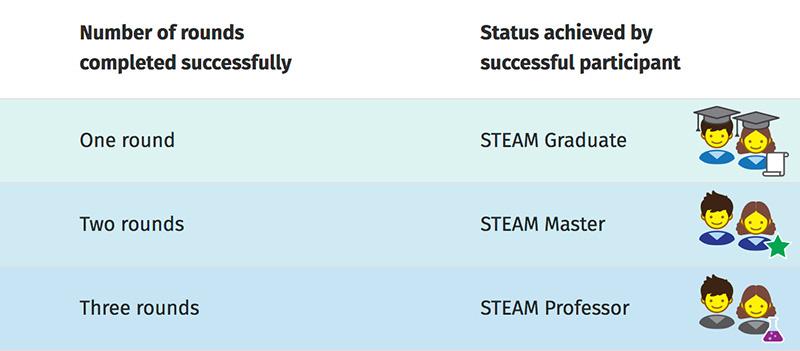 Children must complete all three challenges in a round to achieve the statuses above.
Successful participants will be announced in the Google Classroom.
How much does it cost?
The ANSTO STEAM Club is free to join! All materials used in the STEAM Challenges are household items.
For further enquiries, please contact: education@ansto.gov.au 
Wishing you Full STEAM Ahead!
Shorebirds Competition
Interested in the STEAM Club? You might also enjoy the ANSTO Shorebirds Competition
About our educators 
Dr Stephanie McCready, STEAM Club Creator and Educator
Stephanie has a background in chemistry and environmental science, spending 15 years in research, commercial laboratories and consulting. She has worked for the Education Team at ANSTO for the past seven years and is responsible for driving new programs to engage primary students. In her spare time, Stephanie creates and exhibits artworks using technical printmaking processes. She is very keen to combine her knowledge of visual art with STEM to enhance learning.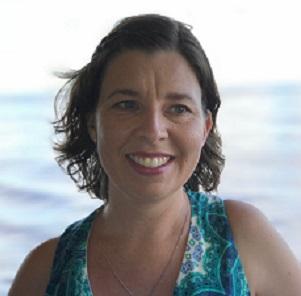 Mrs Janelle Townsend, STEAM Club Coordinator and Educator
Janelle has a background in primary teaching, with four years' experience in local schools, and is qualified in environmental management. She is experienced in introducing the latest education initiatives in technology and sustainability to the classroom and providing professional development for educators.  A recent member of the ANSTO Education Team, Janelle is passionate about encouraging girls into STEM and is the technology specialist of the team.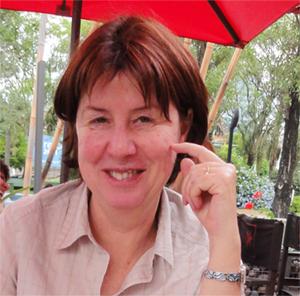 Ms Kim Whitbread, STEAM Club Coordinator and Educator
Kim has over 20 years' experience as a high school teacher across a broad range of STEAM subjects. She has worked at ANSTO as a Science Educator for the past 11 years, helping to coordinate and deliver numerous initiatives for primary school students within the Education Team. Kim is a passionate artist and environmentalist and loves to create artworks that promote environmental awareness using a variety of techniques, proudly exhibiting her work on a regular basis.
Note for parents:
The move from STEM (Science, Technology, Engineering and Maths) to STE(A)M with the inclusion of art has been growing over the past few years. This is in response to the need for students to be prepared for the workforce of the future, where creative problem solving will be a highly sought-after skill.
Your child will learn the merits of STEAM discoveries and then be given the opportunity to apply this knowledge in new and creative ways.
If your child is curious about the world around them, interested in experimenting or creating, or just wants to try something new – the ANSTO STEAM Club is for them!
Information for teachers
ANSTO is one of the largest science organisations in the Southern Hemisphere working across areas such as health, the environment and nuclear research. We are committed to promoting quality science-based educational activities and resources to support primary and secondary educators across Australia. Our STEAM Club has been created by qualified educators for children to join and participate in at home. With thousands of students now learning online and hundreds of teachers delivering distance education, we recognise that this program could be easily adapted by teachers of students in Grades 3 - 8.
If you are a teacher and who is interested in offering STEAM Club challenges to your students or would like to learn more about the program, please register below. You will then be put in contact with one of our STEAM Club educators who will provide you wish free access to these resources and provide you with any other support you need.