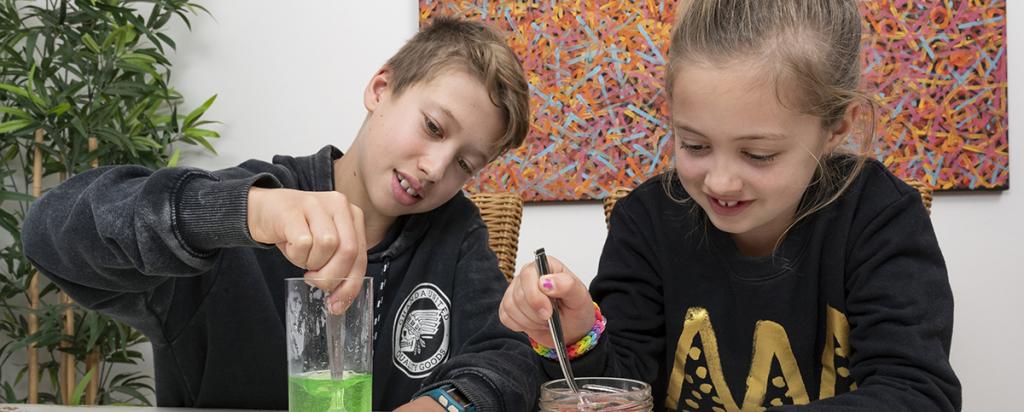 STEAM Club is back for 2023 with new and exciting challenges to try during the school term holidays.
What is the ANSTO STEAM Club Online?
ANSTO's online STEAM Club encourages creative exploration of Science, Technology, Engineering and Mathematics (STEM) by incorporating the arts (the A in STEAM).
It provides fun and unique weekly challenges on different topics during the school holidays that allows participants to explore science beyond the curriculum, with a creative approach. Only common items found around the home are needed, plus your imagination!
Some feedback from participants and parents:
I liked working on different projects that challenged me and were very fun. T.G., Year K – 2.
Great science experiments, hand on activities that help us to have fun & learn at the same time. Thank you for the great program. J.T., Year 3 – 4.
I enjoyed doing all the fun and interactive experiments! A.C., Year 5-6.
I like how exciting and creative the STEAM Club is with all of it's fun activities that I really enjoyed. A.P., Year 3-4
I like the excitement of each week when my son sees the experiments that he will be doing. I also like that quality time that I spend with him whilst we complete the experiments if he requires my help. Other times when he doesn't need my help my child still comes to me with what he has learnt. L.J., Parent, NSW
This club targets all the branches of science, which is awesome. All the tasks are done with minimum cost on materials that helps too. Each task is absolutely amazing, with no doubt. Thank you. Anon., Parent.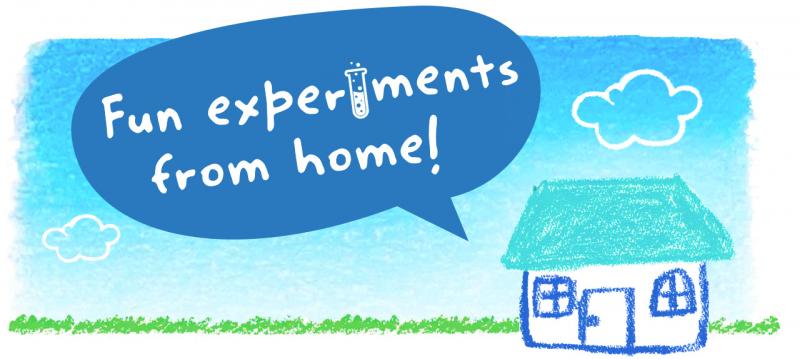 Who can join?
Any school-aged student in Australia and New Zealand can join however, the program is most suitable for ages 8 to 13 years with an interest in science and science extension. Younger students will require adult assistance in completing challenges. Permission to join the club must be obtained from a parent or carer.
How does the ANSTO STEAM Club Online work? 
Our club operates through Google Classroom during the April, July and September/October school holidays in Australia.
Registered children will be invited into the classroom when it opens, where they can access the STEAM challenges.
Three weekly challenges on different topics will be issued each school holiday Round. Please check our 2023 schedule.
STEAM Club Schedule 2023 (PDF, 442.48 KB)
Recognition of Achievement
After successfully completing all three challenges during a holiday round, participants will be awarded the status of STEAM Graduate 2023 and receive a personalised digital certificate.  They may then progress to become a STEAM Master or STEAM Professor, after completing two or three rounds!
What are the club guidelines?
There are some guidelines for accessing and participating in the classroom and for completing challenges. The guidelines also provide a safe learning environment to help ensure that everybody has a great experience in the club!
Please read the club guidelines carefully before joining.
STEAM Club Guidelines (PDF, 596.21 KB)
What is the membership fee in 2023?
The club fee for 2023 is $20 per child for all three school holiday periods (Rounds 1, 2 & 3), paid at the start of Round 1. If you missed the first two rounds of STEAM Club this year, you can still join us for Round 3 by emailing education@ansto.gov.au
What does the fee provide? 
The fee provides new and exciting weekly STEAM challenges each school holiday period. Participants can ask questions of our experienced educators and receive feedback on their experiments. Participants receive their own personalised digital certificate after each holiday round. To further encourage young minds, we share some of their experiment photos on the ANSTO Facebook page.
Participants will have the opportunity to meet an ANSTO scientist online each school holiday!
Important Dates for STEAM Club 2023
Round 3 starts Friday 15 September 2023
Round 3 closes on Sunday 15 October 2023
If you have any questions about the ANSTO STEAM Club Online, please contact: education@ansto.gov.au
We wish you Full STEAM Ahead and look forward to you joining us in 2023!
About our educators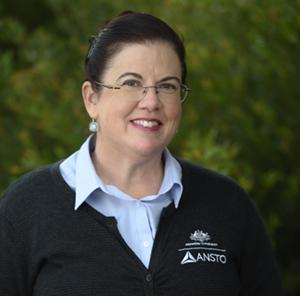 Dr Stephanie McCready, STEAM Club Creator and Educator
Stephanie has a background in chemistry and environmental science, spending 15 years in research, commercial laboratories and consulting. She has worked for the Education Team at ANSTO for the past eight years and is responsible for managing and driving new programs to engage primary students and the community. In her spare time, Stephanie creates and exhibits artworks using technical printmaking processes. She enjoys combining her knowledge of visual art with STEM to enhance learning.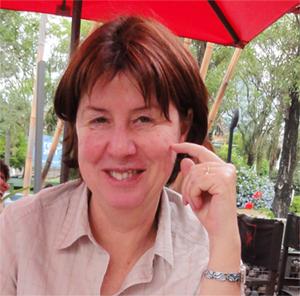 Ms Kim Whitbread, STEAM Club Coordinator and Educator
Kim has over 20 years' experience as a high school teacher across a broad range of STEAM subjects. She has worked at ANSTO as a Science Educator for the past 12 years, helping to coordinate and deliver numerous initiatives for primary school students within the Education Team. Kim is a passionate artist and environmentalist and loves to create artworks that promote environmental awareness using a variety of techniques, proudly exhibiting her work on a regular basis.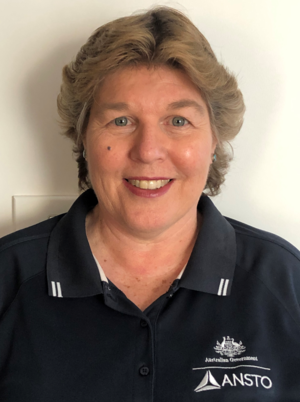 Ms Julie Mulholland, STEAM Club Contributor and Educator
Julie has over 30 years' experience as a high school science teacher, including 14 years as a Head Teacher Science. She has worked at ANSTO as a Science Educator in the Education Team for the past 5 years

, where she has been instrumental in developing ANSTO data set resources for high school students, and in contributing to the development of ANSTO online learning sessions. Julie is passionate about engaging students in science and mathematics learning, and enjoys creating fun activities for the STEAM club.
ANSTO Education team
Contact the Education team at ANSTO's discovery centre for any questions relating to tours, learning resources or nuclear science.