Learning resources
Discover how nuclear science and technology helps us to improve health outcomes, understand the environment, and identify opportunities for industry.
Periodic table of the elements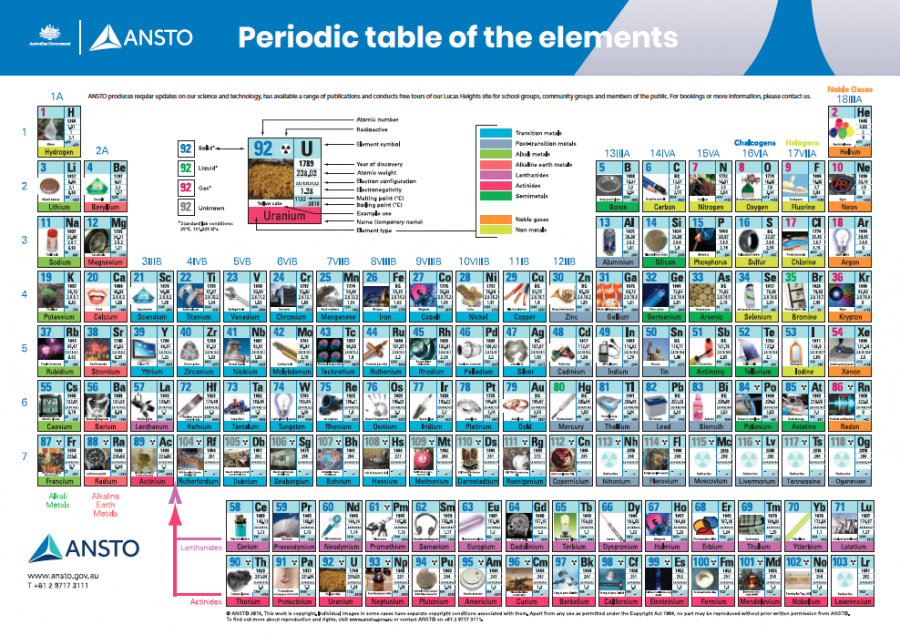 This periodic table explores key information about the chemical elements.
Electromagnetic spectrum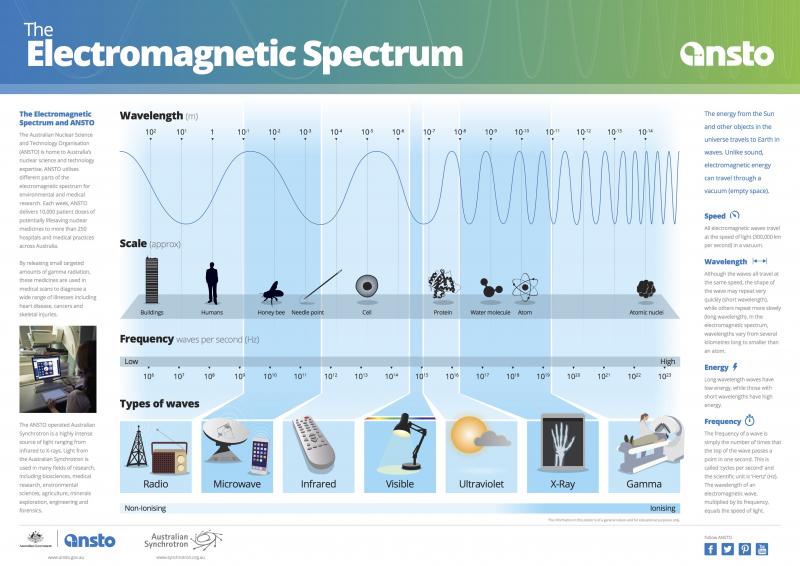 This poster shows how ANSTO utilises different parts of the electromagnetic spectrum for environmental and medical research.
Chart of radionuclides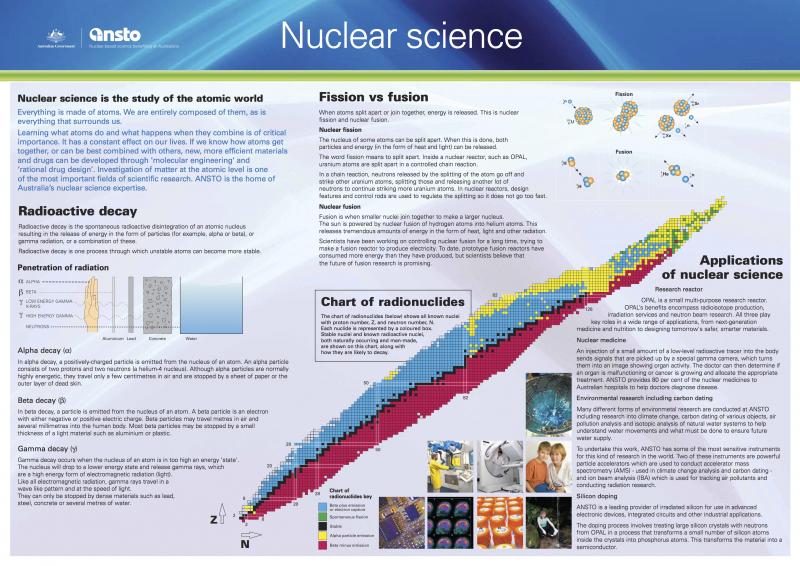 This poster explores information about radioactive decay, fission vs fusion, applications of nuclear science and displays the chart of radionuclides.
Nuclear science in your life
This poster explores information about the applications of nuclear science in your life.
Antarctic greenhouse gas data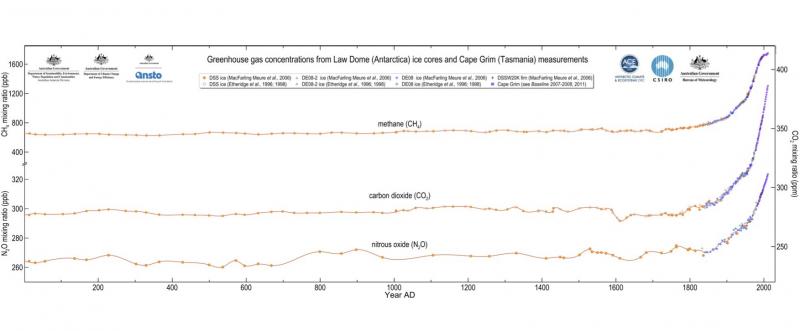 This poster shows greenhouse emissions over the last 2000 years in Antarctic ice cores.