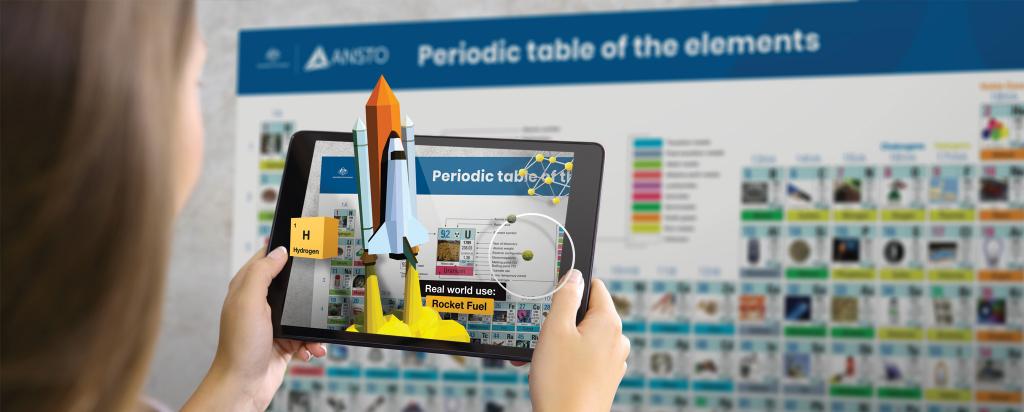 Published on the 8th August 2019 by ANSTO Staff
This Science Week ANSTO is releasing a new way for students across Australia to learn about the periodic table of elements with augmented reality (AR).
ANSTO's 2D posters in school science labs around the country are key to students being able to engage with the periodic table in a whole new way.
Teachers need to simply download the free app, get the students to point their device at the ANSTO periodic poster on a wall (or our pocket poster) and instantly students can see new and engaging information about some of the most popular elements; including the arrangement of the atom and information on how the element is used in everyday life.
If you don't have an ANSTO periodic table poster you can download one and print it landscape on an A3 sheet to bring the elements to life. It should be hung on a wall to maximise usability.
ANSTO XR is available on the Apple App Store and Google Play store and is free to download.
Click here for Android (coming soon)