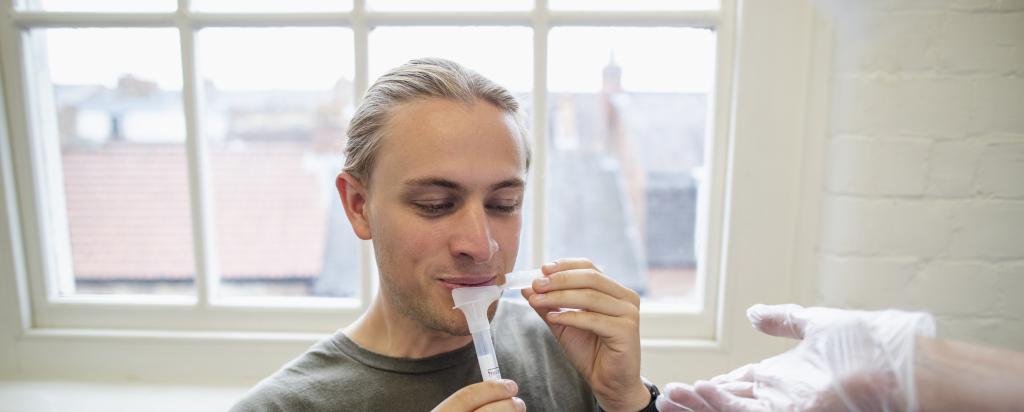 The COVID 19 screening test will be performed through a rapid antigen test (COVID Screening Test) approved by the Therapeutic Goods Administration (TGA).

The COVID Screening Test is only for workers who do not have any COVID-19 symptoms.

If you get a positive COVID Screening Test result, you will not be permitted to access ANSTO's work site and must immediately get a PCR test from a COVID-19 testing clinic to confirm the results of my COVID Screening Test and isolate until you obtain a negative PCR Test.

Positive COVID Screening Test results will be disclosed to NSW Health as required by law.

If you get a negative Screening Test result, you will be permitted to attend ANSTO's work site and must continue to follow the latest health advice, workplace instructions and the restrictions in your area, this includes attending further COVID Screening Tests, as required.

If you do not wish to continue with the COVID-19 Screening Test, you may decline to test. If you decline to test, you may not be allowed onsite until you can satisfy the applicable COVID evidence requirements, and your manager/employer will be informed.
Privacy Collection Notice
The Australian Nuclear Science and Technology Organisation (ABN 47 956 969 590) is collecting your personal information, including sensitive health information to:

Administer a rapid antigen test (COVID Screening Test) under ANSTO's test program.

Enable ANSTO to manage health and safety at its workplace, including to fulfil our responsibilities and duties under the Work Health & Safety Act 2011 to eliminate or minimise, so far as reasonably practicable, the risk of workers and others in the ANSTO workplace being exposed to COVID-19.
 

Your information (including results) will be treated confidentially and will only be used and disclosed on a need-to-know basis, or as required or authorised by law. Your test results will be provided to your supervisor or, if you are not an ANSTO employee, your employer. Positive screening test results will also be disclosed to NSW Health.

ANSTO's Privacy Policy is available on the ANSTO website and contains information about how you may access your personal information and seek correction of such information; as well as how to lodge a complaint about a breach of the Australian Privacy Principles and how we will deal with such a complaint

If you do not provide the required information and agreement to participate you will be unable to participate in the COVID Screening Test program and may not be permitted to attend the workplace unless you can provide evidence to satisfy the applicable COVID evidence requirements. Your supervisor or employer will also be informed.