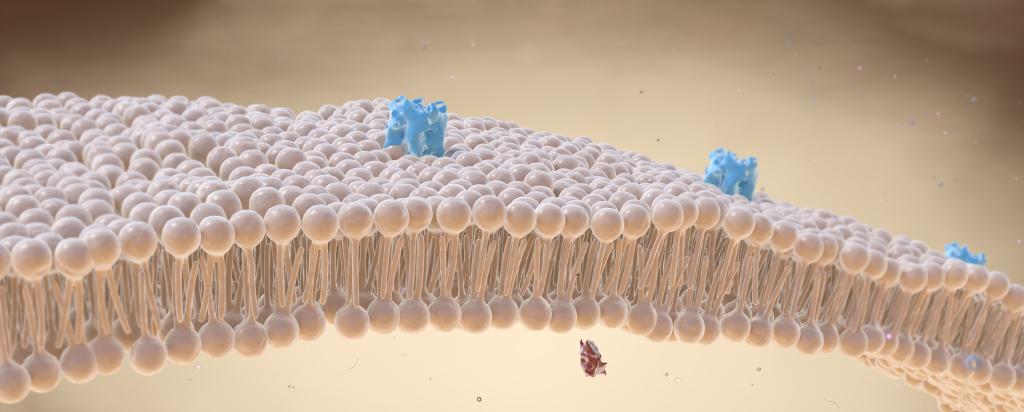 Published by NDF staff 1st May, 2022. Updated 22nd November, 2022. 
The National Deuteration Facility has synthesised per-deuterated linoleic acid-d31.
Deuterated linoleoyl lipids can now be synthesised on request.
Linoleic acid and its associated phospholipids play an important role in human health. Linoleic acid is one of two essential fatty acids, required as a precursor for the production of a number of physiologically important lipids.1 Of particular interest, recent findings have shown the SARS-Cov-2 spike protein contains a pocket that specifically binds to linoleic acid and that the presence of polyunsaturated fatty acids inhibits SARS-CoV-2 binding and cellular entry.2 In addition to this, linoleoyl lipids have been used as components in lipid nanoparticles to encapsulate mRNA for vaccine development and production.3

Based on the importance of linoleic acid and its lipid derivatives, the NDF has sought to develop a synthesis of deuterated linoleic acid to facilitate nuclear magnetic resonance, infrared, mass spectrometry and neutron scattering studies.

A concise, scalable synthesis has been achieved to access gram quantities of linoleic acid-d31.
The NDF's expertise in phospholipid synthesis means that desirable linoleoyl lipids can now be synthesised on request, said Dr Michael Moir, the deuteration chemist who led the synthesis of this molecule. The methods were published in an article entitled "Synthesis of Perdeuterated Linoleic Acid-d31 and Chain Deuterated 1-Palmitoyl-2-linoleoyl-sn-glycero-3-phosphocholine-d62"4, which was featured on the front cover of Advanced Synthesis and Catalysis

.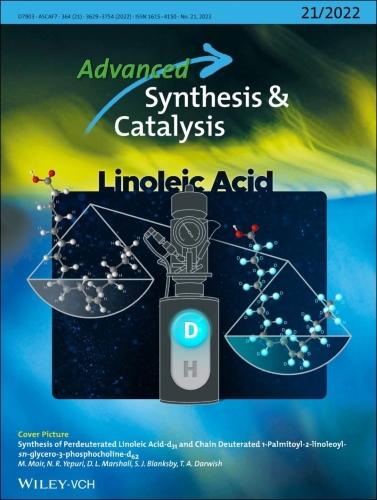 [1] Simopolous, A. Exp. Biol. Med. 2008, 233(6), 674-688.
[2] Goc, A.; et al. Sci. Rep. 2021, 11, 5207.
[3] Pilkington, E. H.; et al. Acta Biomaterialia, 2021, 131, 16-40.
[4] Moir, et. al. Advanced Synthesis and Catalysis, 2022, 364(21), 3670-3681.
The National Deuteration Facility is partly supported by the National Collaborative Research Infrastructure Strategy – an initiative of the Australian Government.