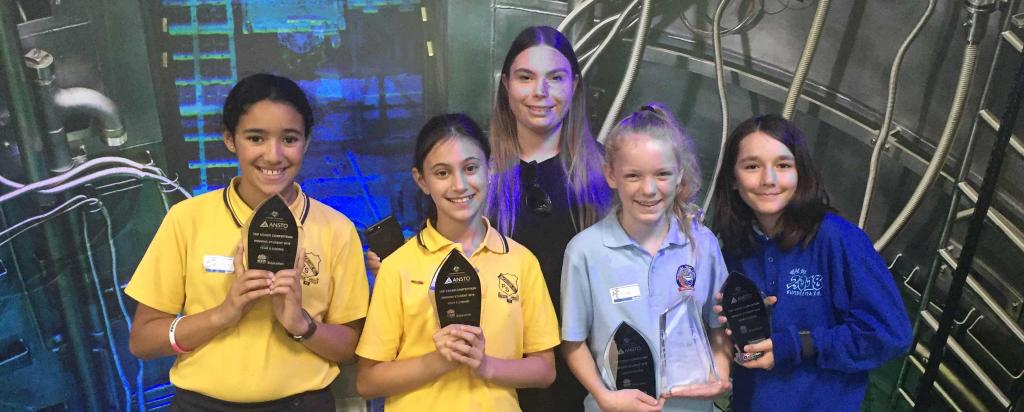 Published on the 26th October 2018 by ANSTO Staff
The 2018 ANSTO Top Coder Competition event was the biggest yet with over 100 students from almost 50 schools competing in nine heats and two finals.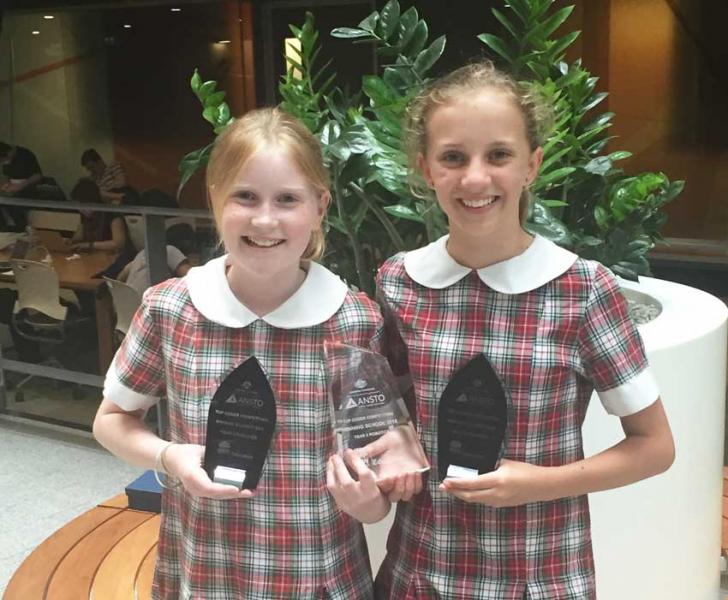 Congratulations to the following students:
Year 5 Top Coder – Robotics Winners
Jenna Hattingh and Emma Slack-Smith from Burren Junction Public School  
Year 6 Top Coder – Robotics Winners
Brandon Wong and Caitlin Jiang from Berala Public School  
Year 5 Top Coder – Coding Winners
Michaela Loukas and Alia Guellati from McCallum Hill Public School at Roselands
Year 6 Top Coder – Coding Winners
Zyren Case and Rosa Phelan from Bundeena Public School
In 2018 ANSTO introduced a new Robotics competition, alongside the existing Scratch coding competition.
This year regional participants came from numerous Sydney and Illawarra-based primary schools. 
Four students with a passion for coding from Burren Junction for coding and robotics travelled over 2,400 kilometres to participate in the heats and the finals. Their long journey paid off with Jenna Hattingh and Emma Slack-Smith being selected as the winners of the Year 5 Robotics competition.   
As a part of the competition, students worked collaboratively in a fun and enthusiastic atmosphere with coding and robotics coaches.
In the Scratch coding competition, students had to develop ideas into finished games, animations, art, music, or stories. 
Students who participated in the Robotics competition took part in a series of challenges, building their skills and competency in code and construction as they prepared for a final challenge at the end of the day. 
"It was important that the students used their ingenuity and creativity as part of their experience not only for the competition but so that could understand what is required to become a future inventor or coding entrepreneur," said Rod Dowler, Discovery Centre Leader.
"Ultimately the Competition is developing essential STEM and digital literacy skills that are required for the long-term prosperity of Australia.
"The Top Coder competition is also proving effective at breaking down barriers about coding and robotics via a format that is exciting, challenging and inspirational. Many students are naturally competitive when it comes to sports and the Top Coder competition is providing a similar outlet to students with talent in coding and robotics.
"In what might be seen as a changing of the guard, seven of the eight winners this year were female students. 
 "It is really exciting to see that when girls are encouraged into coding and robotics, areas that are traditionally the domain of boys, they not only match but excel with their capabilities. 
"We really hope that the careers of the future, the jobs that our Top Coder competitors may grow up to perform, will not only be driven by STEM subjects but are in industries with gender equity.. 
The ANSTO Top Coder competition is just one of the many education and outreach initiatives that target young girls and women to consider careers in STEM. We are committed to being part of the change from early stages.  
ANSTO extended thanks Top Coder partners; University of Technology Sydney, Build-a-mind and the NSW Department of Education for their support in 2018.  
Details of the 2019 competition will be released early next year.