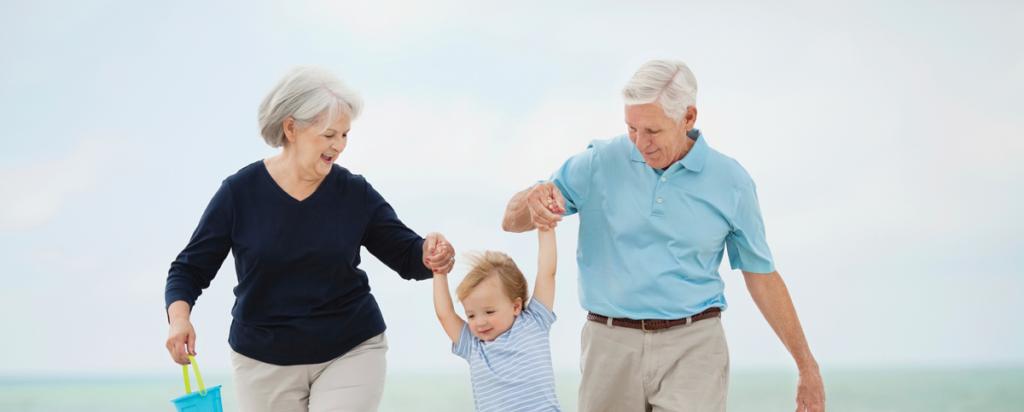 Published on the 3rd May 2018 by ANSTO Staff
Although many people might know that ANSTO produces nuclear medicine, including the most commonly used diagnostic imaging agent, they may not be aware of the organisation's other research and development activities that benefit human health. 
"Using world-leading nuclear science and accelerator technologies, combined with expertise of ANSTO staff and collaborators, we contribute to investigations into the origin of disease, find improved methods to detect, diagnose and monitor the progression of disease and develop therapies to treat disease," said CEO Dr Adi Paterson. 
"Given that an ageing population has an increasing incidence of cancer and the significant impact cancer has on children and adults of younger age, much of the focus is on malignancies," said Paterson.
Our applied research is about saving lives of people who cannot be treated successfully with existing therapies and improving quality of life." 
Clinical trials are crucial to see the safe introduction of new and improved approaches to detection, diagnosis and treatment of cancer and other diseases. 
"Although we are not a clinical centre, ANSTO is proud to be contributing to clinical trials by providing radioactive substances as imaging agents or as therapies." 
Nuclear imaging techniques, such as PET and SPECT, which involve the use of radiotracers, can help clinicians find small physiological changes in the body.
ANSTO-led research is delivering the next generation of highly versatile and better radiotracers that emit low levels of radiation for imaging purposes. 
A good example of this is a recent collaboration to develop an innovative cancer diagnostic agent which can accurately pinpoint the location of cancer cells. The agent can potentially be used for diagnosing and monitoring the progression of prostate, bladder and pancreatic cancer. 
A clinical trial is in progress to evaluate the safety and tumour targeting of the drug in patients with advanced disease.
Australian investigations and overseas trials have indicated that Lutetium-177, combined with various molecules, has potential for the treatment of a variety of cancers.
Lutetium-177 is an isotope of the element lutetium that is produced in the OPAL multi-purpose reactor. Its potential use as a cancer treatment is being tested in several clinical trials in Australia. 
When Lutetium-177 is bound to a special molecule, it can be administered as a drug that attaches itself to specific receptors on prostate cancer cells. 
The radioactivity from the Lutetium-177 is released to the tumour site to damage and kill prostate cancer cells. 
ANSTO has committed to supply the Lutetium-177 for a clinical trial to evaluate the effectiveness of a new drug using Lutetium-177 in combination with conventional chemotherapy in men with progressive prostate cancer that has spread.
Lutetium-177 has also shown promise as a treatment for neuroendocrine tumours. 
These tumours form in the body's glands that produce hormones, such as the pancreas, or the nervous system. 
In 2015 the Therapeutic Goods Authority gave ANSTO permission to produce it for clinical trials in Australia.
There is evidence that it is an effective last line of defence for metastatic pancreatic neuroendocrine cancer.
ANSTO is providing expertise and irradiation services for Australian biomedical company which developed a device containing a phosphorus radioisotope for patients with inoperable pancreatic cancer tumours. A global clinical trial which includes Australia and New Zealand is underway.
Early work on copper isotopes has contributed to the development of new drugs for the potential diagnosis and treatment of neuroendocrine tumours and childhood cancers.   
Other promising projects
ANSTO is also involved in projects that are at the drug development phase. 
ANSTO's Australian Synchroton played a critical role in the development of the new chronic lymphocytic leukaemia drug, which has recently received approvals for use in Australian, European and American patients.  Success in these clinical trials is now driving a shift in the treatment of blood cancers.
Advanced radiation therapy
Particle therapy is a cutting- edge treatment that destroys cancer cells by delivery a maximum dose of radiation only to the tumour site. It is a promising option for a number of intractable cancers.
ANSTO is facilitating a national discussion on Australia's approach to particle therapy that encompasses the uses of proton and carbon based technologies. 
A number of ANSTO researchers are experts in the use of particle therapy and are connected to an international network in countries offering these technologies to cancer patients.
The Australian Synchroton is facilitating research on another promising advanced technique for imaging and potentially therapeutic uses, micro radiation therapy, which uses synchrotron light. 
"It is critically important that we continue to use nuclear and accelerator technologies because of their huge potential to benefit human health," said Paterson.