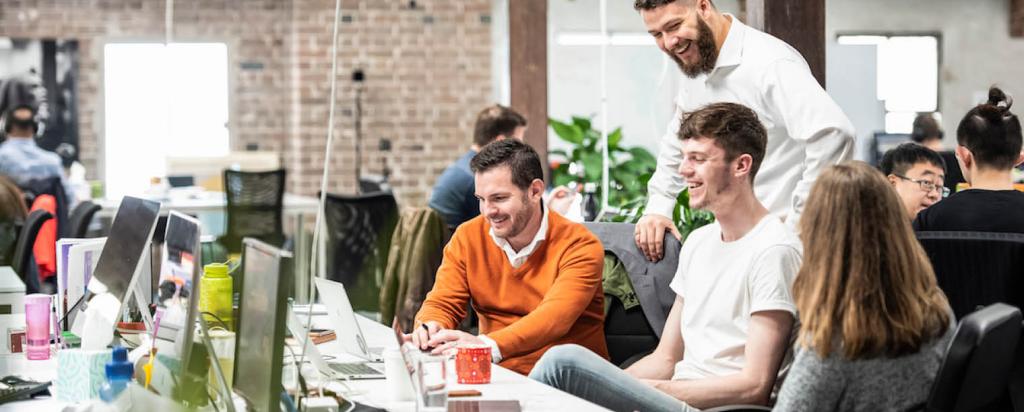 Published on the 8th September 2021 by ANSTO Staff
ANSTO, through its, nandin Innovation Centre, already globally connected through the Design Factory Global Network, is extending its international reach by entering into a new agreement with Haymarket HQ, a Sydney-based accelerator that supports startups to expand into global markets.
ANSTO Director Innovation & Commercialisation Professor Tim Boyle said through ANSTO's involvement in the Sydney Landing Pad we can provide unique opportunities for global deep tech business entrepreneurs and innovators looking to connect with Australia and potentially co-locate with ANSTO on our southern Sydney campus at Lucas Heights.
"Collaboration is the key to success. By entering this partnership, we are making NSW and the ANSTO Innovation Precinct an attractive knowledge destination for international partners. Resulting in new jobs and economic uplift for NSW and Australia," Prof Boyle said.
The partnership will focus on supporting global deep technology startups to relocate to Australia and aligns with both ANSTO's capabilities and the objectives of the Precinct and the nandin Innovation Centre.
"Imagine if Australia was the preferred first global market for the next rapidly scaling companies such as BioNtech or Moderna. That's exactly what this partnership and sharing Australian deep tech best practice could achieve," Prof Boyle added.
While the Sydney Landing Pad is a program for international businesses to expand into Australia, it has been developed in partnership with City of Sydney.
"The next step will be to encourage deep tech participants to establish operations in Australia. nandin and the ANSTO Innovation Precinct are an ideal place to establish and scale APAC operations."
Haymarket HQ CEO Duco van Breemen said he was thrilled that ANSTO had joined the program as it provides members with access to world-leading science infrastructure and capabilities.
"This is a huge coup for the Sydney Landing Pad. By aligning with one of the world's leading nuclear science and technology organisations, we can broaden the offering to attract deep tech startups," Mr van Breemen said.
"ANSTO's unique capabilities and research infrastructure are attractive to rapidly scaling deep tech companies.
"The ANSTO innovation precinct is arguably one of the most capital-intensive deep technology environments in the world.
"The opportunity to co-locate to such an environment is a compelling proposition for global deep tech businesses."
Images for nandin and Haymarket HQ are also available here.