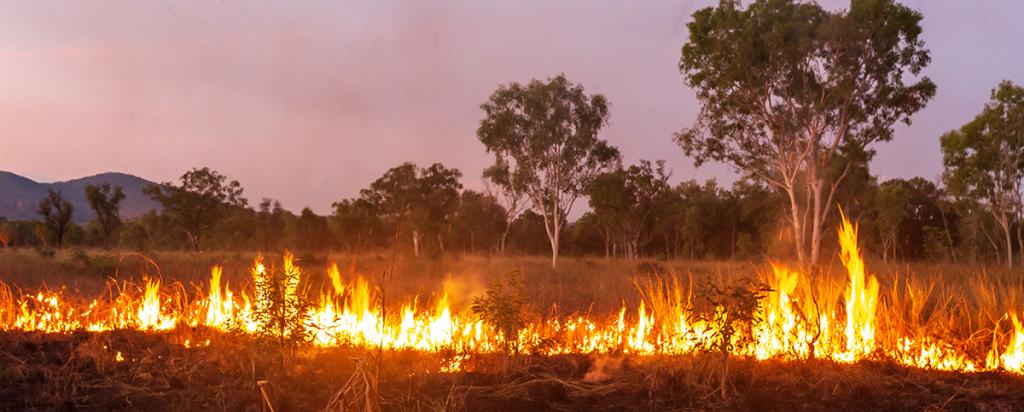 Published on the 17th November 2022 by ANSTO Staff
ANSTO is among 30 institutions participating in a new Australian Research Council (ARC) Centre of Excellence for Indigenous and Environmental Histories and Futures (CIEHF) to be headquartered at James Cook University (JCU) that aims to bring Indigenous and environmental histories to the forefront of land and sea management.
ANSTO has supported Indigenous cultural research for decades, including dating of the ancient aquaculture system at the Budj Bim Cultural Landscape and the dating of Warratyi Rock Shelter in the Flinders Ranges, among other projects.
The new Centre, which is expected to be launched in 2024 led by JCU's Distinguished Professor Sean Ulm, has received $89 million dollars in funding for a 7-year research program to investigate Australia's iconic Indigenous and environmental heritage.
"Australia's future depends on learning lessons from the past and applying them to problems that confront our modern world. Yet we know surprisingly little about how tens of thousands of years of Indigenous engagement and management have shaped Australia's lands and seas," said Professor Ulm.
He said Australia's Indigenous and environmental histories are fundamental to navigating our way forward through the challenges confronting the continent over the next century.
"The recent Australian State of the Environment Report paints a grim picture of how climate change, land-clearing, and habitat modification are impacting the Australian environment," said Professor Ulm.
"But conventional approaches to land and sea management frequently fail to incorporate or value Indigenous histories and knowledges, leading to poorer outcomes for Country.
"We simply can't plan for the future without understanding both the long and short-term interactions of people, climate, lands, and seas.
"Our Centre will generate new approaches to bring Indigenous and environmental histories to the forefront of land and sea management. By looking back 1000 years and forward 100 years, we aim to develop new integrated approaches to Caring for Country."
The Centre includes world-leading researchers from across the globe with deep expertise encompassing Indigenous knowledges, Indigenous science, archaeology, history, ecology, palaeoecology, mathematics, modelling, remote sensing, and genomics.
ANSTO is providing in-kind access to capabilities and expertise that have been applied to Indigenous cultural heritage and environmental studies. There are three ANSTO Partner Investigators.
Patricia Gadd leads the Water Resource Sustainability Program within the Environment research group and operates the X-ray Fluorescence Core Scanner (ITRAX) Laboratory. She is an expert in X-ray Fluorescence Spectroscopy (XRF) on ancient cultural and environmental samples.
Dr Pauline Treble, who specialises in constructing palaeoclimate and palaeofire environmental records from cave stalagmites using isotope tracing and Synchrotron facilities, will also contribute.
Most recently elemental techniques have been applied successfully to reconstruct the first ever stalagmite-based reconstruction of fire events providing a 270-year fire history for southwestern Australia. 
Dr Vladimir Levchenko, from ANSTO's Centre for Accelerator Science, has expertise in the use of radiocarbon dating to gain information indirectly from Indigenous artefacts. Most recently radiocarbon dating has been applied successfully to mud wasp nests to acquire dates for rock art.
University of Melbourne Associate Professor Michael-Shawn Fletcher, also a CIEHF Deputy Director, said authentic co-designed research with Indigenous partners is at the heart of the Centre.
"A failure in many approaches to working on Country in the past has been to impose non-Indigenous research agendas. The research framework and program of this new Centre was co-designed with Indigenous Partners, to put genuine partnership arrangements in place, across the design, management and delivery of the Centre," said Associate Professor Fletcher.
Read more on the JCU website