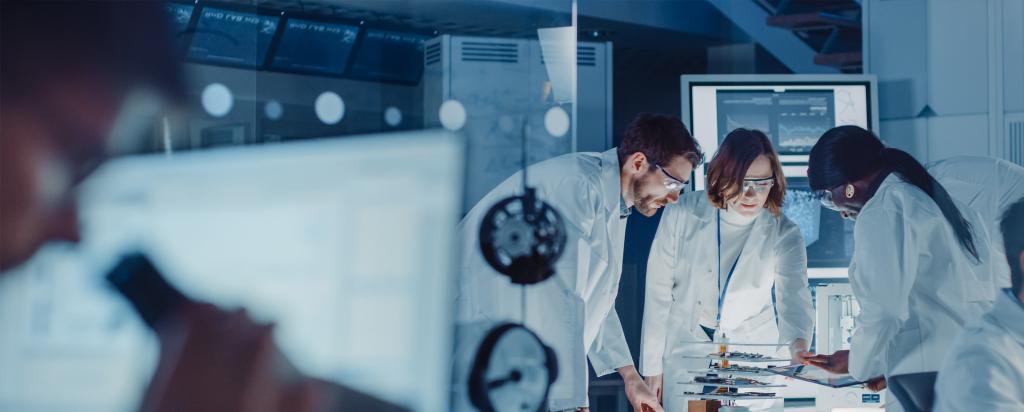 Published on the 11th August 2023 by ANSTO Staff
ANSTO scientists are participating investigators in three new ARC Industrial Transformation Training Centres, recently announced by the Government.
Health researchers A/Prof Benjamin Fraser, A/Prof Ivan Greguric and Leena Burgess will be training the next generation of radiochemists to discover new molecular approaches to harness radioactivity in the ARC Training Centre for Radiochemical Technologies and Precision.
This grant enables novel chemistry research exploiting the molecular incorporation of radioactive elements, stable chelation of metal radionuclides, bioconjugation methodologies, radioactivity capture via nanomaterials and cages, and the design of new peptidomimetic targeting molecules. It is expected to deliver technological advances to radiopharmaceutical science. Outcomes are expected to deliver a highly skilled workforce and enhanced commercial capacity to meet a rapidly escalating global radiopharmaceutical market. This project will provide significant benefits by securing an internal supply chain and know-how for cutting-edge advances.
Senior Principal Research & Neutron Scientist Prof Vanessa Peterson is among the investigators who will be training young researchers under the ARC Training Centre for Battery Recycling. This Training Centre will transform Australia's battery and resource industry by building advanced manufacturing capability for recycling mixed battery materials, promoting second-life re-use,  redesigning high-performance batteries towards a battery circular economy, and advancing the supporting regulatory landscape. The research will address the challenges associated with battery recycling, deliver industrial demonstrations and promotion policies, and create a dynamic skilled workforce. The outcomes are expected to shape a distinctive battery recycling model that shifts Australia to zero battery waste; establish a profitable and self-sustaining onshore industry chain; and help ensure the future of Australia's energy security.
ANSTO scientists will participate in the ARC Training Centre for Radiation Innovation. The investigators will be announced shortly. This Centre will produce the next generation of transdisciplinary leaders to enable, grow and transform industries that utilise or are impacted by radiation. Rapid growth in the natural resources, health, space and national security sectors urgently requires a highly capable workforce with scientific and regulatory knowledge to develop new technologies and social licence needs to maximise benefits. The outcomes will include new methods of radiopharmaceutical production, more resilient spacecraft and robust regulatory frameworks. Industries and communities will benefit from a future workforce prepared for the safe adoption, development and delivery of emerging techniques and advanced radiation technologies, enhancing Australia's prosperity and security.