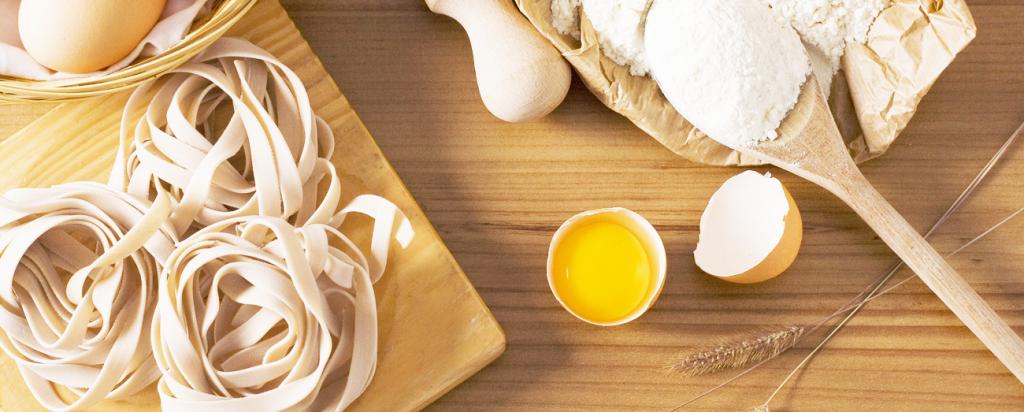 Published on the 27th November 2019 by ANSTO Staff
Prof Elliot Paul Gilbert, Lead of Food Materials Science and Quokka Instrument Scientist has co-authored a chapter in the new Handbook of Food Structure Development published by the Royal Society of Chemistry.
Dr Amparo López-Rubio and Dr Marta Martínez-Sanz, formerly postdoctoral fellows within the Food Materials Science group at ANSTO and now established researchers at the Instituto de Agroquímica y Tecnología de Alimentos in Spain, are co-authors. 
Their chapter 'Food Structure Characterisation Using Small-angle Scattering Methods' highlights the power of small-angle scattering, and particularly neutron scattering, to characterise the structure of food.
"The individual building blocks of most food products are carbohydrates, proteins and lipids with structures in the size ranges that can be covered by small angle scattering techniques. It is important to highlight these capabilities to researchers and the food industry and to demonstrate how these methods can be exploited," said Gilbert.
"By describing the power of small angle scattering techniques, whether with neutrons or X-rays, we can also showcase ANSTO's facilities and expertise in this area."
Edited and written by world class contributors, the book brings the literature up to date by detailing how technology and applications have grown over the past 10 years.
The volume explores how food structure develops through the interplay between processing routes and formulation elements. 
Contributions cover food structure development across a range of length scales.  It includes a section focusing on analytical and theoretical approaches that can be taken to analyse or characterise food structure form the nano- to macro-sale.
Handbook of Food Structure Development can serve as a reference for researchers in food science and chemistry, food processing and foods texture and structure.
https://doi.org/10.1039/9781788016155