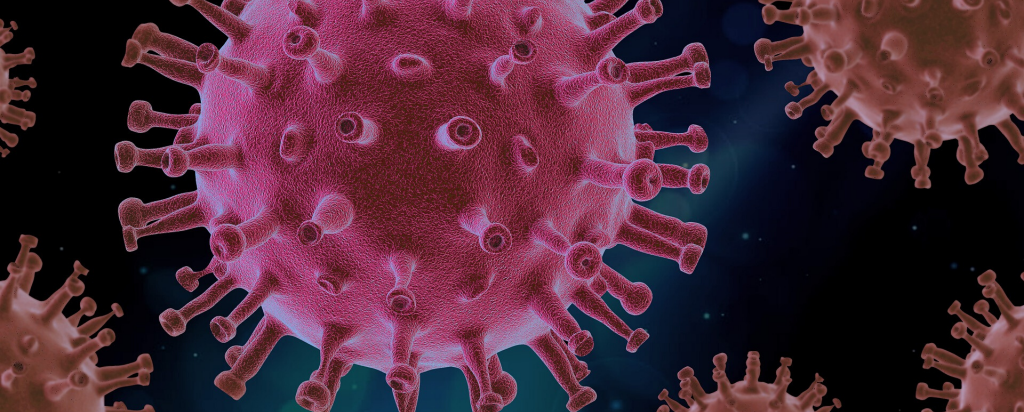 Published on the 17th April 2020 by ANSTO Staff
The shared workspace can be found in around 30 per cent of all workplaces around the world, but how can we continue to use this model safely in the post COVID-19 world?
That's one of the many questions which was successfully pondered by more than 2700 innovators across the world over the Easter weekend.
Instead of (or perhaps in addition to) eating chocolates, the innovators spent 48 hours generating solutions to challenges associated with COVID-19 in a virtual hackathon hosted by ACS. 
Team U Space, comprising ANSTO researchers and nandin start-ups, was last night named winners for the future workplace challenge, with their concept for a clean smart workstation that minimises contamination risks in shared workspaces.
Team U Space member and Research Lead at ANSTO, Dr. Mitra Safavi-Naeini, said U Space is about creating safe environments for employees of Australia's future workplaces.
"U Space is a clean, smart workstation, combined with a mobile application, which will minimise the spread of COVID-19 and other viruses in shared workplaces of the future," Dr. Safavi-Naeini said.
"Sensors in the workstation confirm it has been properly sanitised, while per-workstation wipe and hand sanitiser dispensers are equipped with additional sensors to inform the floor administrator if resources are depleted."
Jay Flack, U Space team member and Chief Scientist of Hyron Scientific, based at nandin, ANSTO's Innovation Centre at Lucas Heights, said the team worked quickly and efficiently to develop viable ideas and solutions.
"Drawing upon the team's diverse expertise, we developed a new, safe and smart workstation that could be deployed in more than 30 per cent of workplaces around the world," Mr. Flack said.
"No one knows for sure what the post COVID-19 world will look like, but the one thing we do know is that there will be a much greater focus on personal hygiene and space.
"U Space brings some peace of mind in this new environment, where we all know just how significantly others around us can affect our health."
The team's facilitator Professor Tim Boyle, ANSTO's Director of Innovation and Commercialisation, said this innovative kind of work is critical to help Australia to flatten the COVID -19 curve.
"I want to congratulate Team U Space for their hard work and insightful ideas which will help Australia arise stronger from the current situation caused by the Covid-19," Prof. Boyle said.
"To be named a winner out of more than 2,700 competitors is an incredible achievement and an example of the type of innovative work taking place at ANSTO and nandin every day."
U Space team members: Mitra Safavi-Naeini, Julia Garside, Nathan Burke (ANSTO). Jay Flack, Scott Coleman, ShanShan Wang (nandin).
For more innovation news at ANSTO click here.
For more information on the ACS Flatten the Curve Hackathon click here
Media Contact: Phil McCall 0438 619 987
About ANSTO
ANSTO leverages great science to deliver big outcomes. We partner with scientists and engineers and apply new technologies to provide real-world benefits. Our work improves human health, saves lives, builds our industries and protects the environment.
ANSTO is the home of Australia's most significant landmark and national infrastructure for research. Thousands of scientists from industry and academia benefit from gaining access to state-of-the-art instruments every year.
Innovation at ANSTO
The nandin Innovation Centre at ANSTO is home to a community of researchers, academia and start-ups dedicated to developing new technologies and services that shape a brighter future for our world. Signup to our monthly innovation email below.