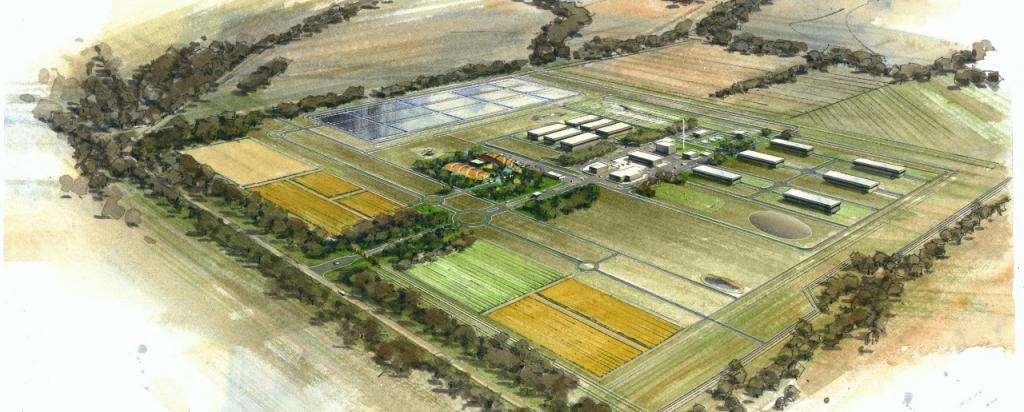 Published on the 29th November 2021 by ANSTO Staff
A site for the National Radioactive Waste Management Facility has been acquired. The new facility will be built near the town of Kimba on the South Australian Eyre Peninsula. 
The national facility will receive and expertly manage radioactive waste that is currently being stored on an interim basis at Lucas Heights and more than 100 other locations around the country.
The development of a purpose-built, national facility is crucial to ANSTO and its nuclear medicine and research activities. More than 90 per cent of the waste produced in Australia is linked to ANSTO's nuclear medicine production.
"All Australians will, on average, need nuclear medicine in their lifetime, which is used for the diagnosis or treatment of cancers, as well as heart, lung, brain and other conditions," said a spokesperson for ANSTO.
"Along with the benefits of securing Australia's nuclear medicine supplies comes an obligation to safely manage by-products, which include radioactive waste.
"As the national facility is critical infrastructure for Australia, we welcome today's decision to acquire the necessary land to progress it.
"Delivery of a national facility will allow ANSTO to focus on its core business of nuclear medicine production and science and innovation."
The development of a single, safe National Radioactive Waste Management Facility is in line with international best practice.
"Leading international practice is that radioactive waste is best stored in purpose-built, safe and secure centralised facilities, which are established with the support of a local community," the spokesperson said.
ANSTO's submission to the National Radioactive Waste Management Amendment (Site Specification, Community Fund and Other Measures) Bill 2020, which details best practice further, can be viewed on the Australian Parliament House website.
Today's announcement from the Minister for Resources and Water, the Hon Keith Pitt MP, can be found here.