Published on the 30th May 2018 by ANSTO Staff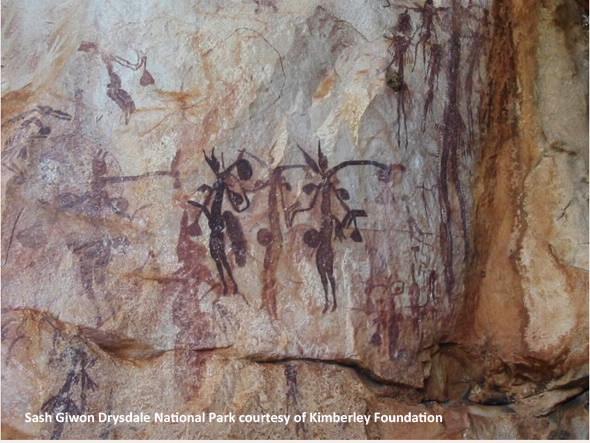 Progress in establishing timelines and pace of landscape change in the Kimberley region will be explored by Prof Andy Gleadow from the University of Melbourne, who leads a joint ARC and Kimberley Foundation of Australia funded grant, in a Distinguished Lecture at ANSTO on Tuesday 5 June 2018.
The Kimberley Rock Art Dating Project is a major multidisciplinary effort supported by the Australian Research Council and the Kimberley Foundation Australia, to date the extraordinary rock art sequence of the Kimberley.
The project involves a large team of researchers with complementary specialties from multiple institutions, including ANSTO dating specialists, who are working together with the Indigenous Traditional Owners.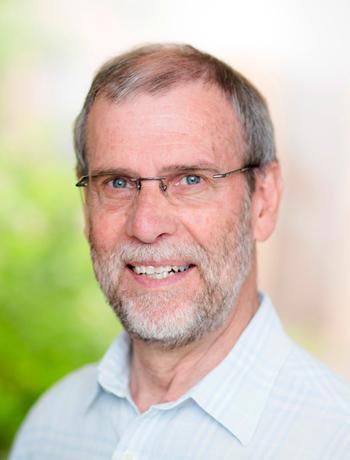 "Dating rock art is extremely challenging and most pigments used lack constituents that can be dated," said Prof Gleadow . 
"However, the concerted application of four different dating technologies to study rock art shelter evoultion and associated rock art materials is now making strong progress to provide bracketing ages for the associated rock art," he said.
The methods include cosmogenic radionuclides to date rock art shelter formation and rates of landscape evolution processes; radiocarbon dating of organic constituents within mud wasp nests and oxalate mineral layers; optically stimulated luminescence dating of large wasp nest complexes, and uranium-series dating of particular minerals within surface mineral accretions.
Cosmogenic beryllium-10 and aluminium-26 and radiocarbon measurements are undertaken at ANSTO's Centre for Accelerator Science, directed by Dr David Fink, Dr Vladimir Levchencko and a team of accelerator mass spectrometry chemists and accelerator scientists.
"The project is uniquely focused on developing a deep time framework in which to better understand the art and the people who have lived in this vast region from the Pleistocene to the present day. The increased understanding of rock surface processes will also help inform future strategies for conservation and preservation of this important part of our national indigenous heritage," said Prof Gleadow.
Andy Gleadow is Emeritus Professor of Earth Sciences at the University of Melbourne and Chair of the Science Advisory Council for the Kimberley Foundation Australia. He has worked extensively on the development of scientific dating methods, particularly fission track thermochronology which he pioneered for understanding the thermal and tectonic evolution of the continental crust in many parts of the world.
He is a Fellow of the Australian Academy of Science, the American Geophysical Union and the Geological Society of Australia, and Geochemical Fellow of the Geochemical Society and European Association of Geochemistry. In 2017, he was made an Officer in the Order of Australia for distinguished service to the earth sciences and education.
Distinguished Australian philanthropist and Chair of the Kimberley Foundation Board Maria Myers, who is a leading advocate for the Indigenous Australian rock art of the Kimberley region, will visit ANSTO in conjunction with Prof Gleadow's lecture. 
Date and time:     Tuesday 5 June 11:00am
Location:               AINSE Theatre ANSTO, Lucas Heights campus
Please note there is no cost to attend.