Published on the 16th July 2015 by ANSTO Staff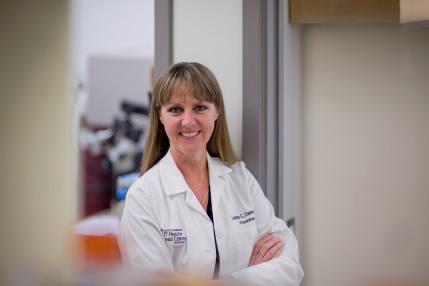 Prof Lynette Daws
In society, depression is a major public health problem for which many patients are not treated effectively in the healthcare system. In this lecture, Prof Daws will give an overview of depression and discuss the history of antidepressants and their progressive development. She will focus on the factors that predispose to depression and how these factors influence treatment responses.
The most commonly prescribed class of antidepressants are the selective serotonin reuptake inhibitors (SSRIs). For the treatment of childhood and adolescent depression, SSRIs are the only antidepressants approved  by U.S. Food and Drug Administration. Studies have found that SSRIs are less effective in young children than in adults, making the treatment of depression in kids and teenagers more challenging. 
Prof Daws will discuss future directions, in particular the need for collaboration between academia and industry to make progress on depression. 
Lecture details
Date: 18 August
Time: 11am, morning tea 10:30am
Where: AINSE Theatre, New Illawarra Rd, Lucas Heights
About the speaker 
Prof Lyn Daws earned a B.Sc. with Honors majoring in the field of neurobiology and a Ph.D in neuropharmacology from 
Flinders University
 in Adelaide. Prof Daws completed a post-doctoral fellowship in the Department of Pharmacology at the 
University of Texas Health Science Centre at San Antonio
 (UTHSCSA). She returned to Adelaide as research fellow at the U. Adelaide before returning to UTHSCSA where she is now a Professor in the Department of Physiology.