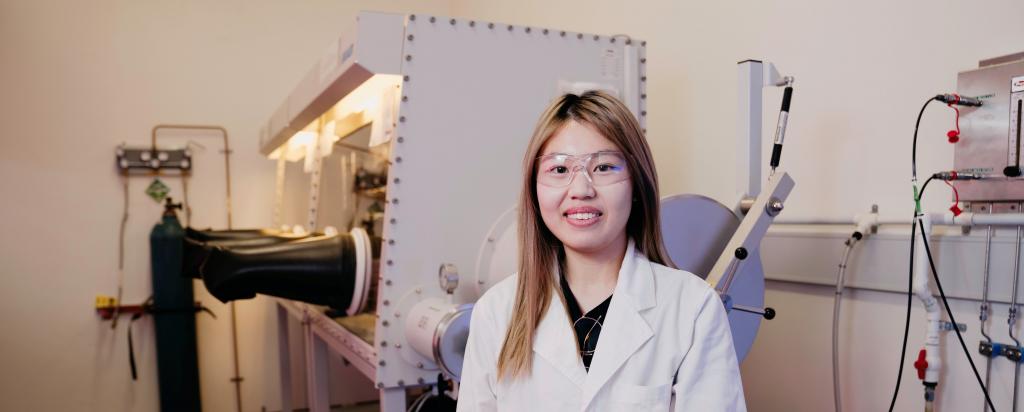 Published on the 25th August 2022 by ANSTO Staff
Advances in materials are essential for next-generation energy, space, and defence applications. PhD candidate Vienna Wong is using her FutureNow Scholarship to research ultra-high temperature ceramics, which are emerging materials for extreme environments. We talked to Vienna about her motivations, research project, goals, and career plans.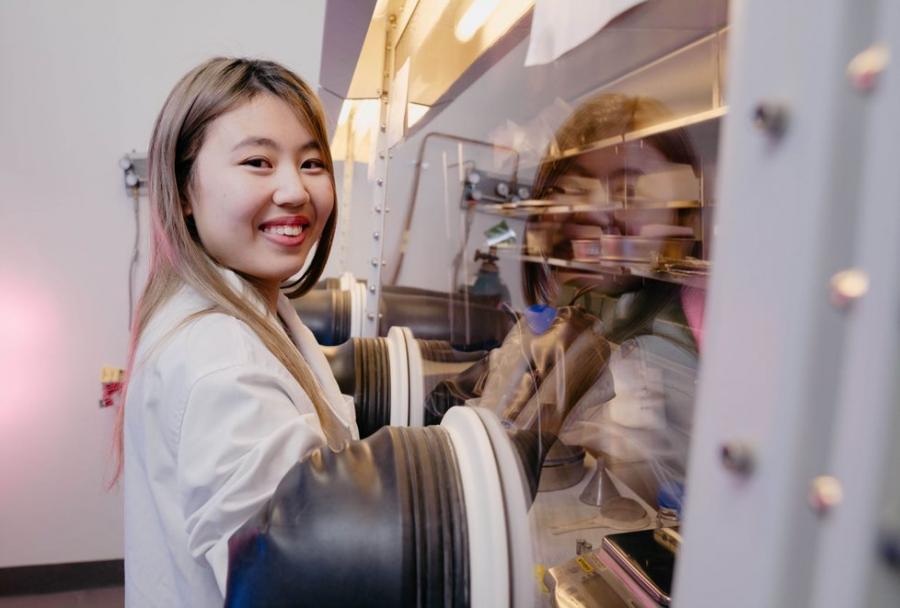 Can you share your project pitch with us?
I work on Ultra-High Temperature Ceramics (UHTCs) which is a subclass of emerging high-temperature materials for extreme environments. My PhD project aims to develop UHTCs for next-generation energy, space, and defence applications. I will explore various processing routes with the addition of various additives to investigate their effects on the high temperature performance of developed UHTCs. These investigations will eventually aid in scale up and near-net shape part production for industrial applications.
What is the problem you're hoping to solve?
By investigating the relationship between processing, additives, microstructure, and properties, I aim to optimise the processing route to produce UHTCs with the desired characteristics. For example, I will research the effects of sintering time, temperature and pressure on the microstructure and proprieties. It is believed that reductions in sintering time and temperature will also lead to better properties, increasing efficiency, performance, and safety whilst reducing energy usage and costs.
How do you see your project benefiting the future?
I hope that the developed materials can be used in the future fission and fusion energy generation systems which would relieve our reliance on fossil fuels whose emissions are one of the biggest contributors to global warming. I also believe that UHTCs will play an important role in the emerging space industry because they can be used as shielding for re-entry vehicles. Furthermore, the developed UHTCs will also have purpose in sharp leading edges used for hypersonic applications, enhancing Australia's defence capabilities with safer, more efficient, and better performing aircrafts.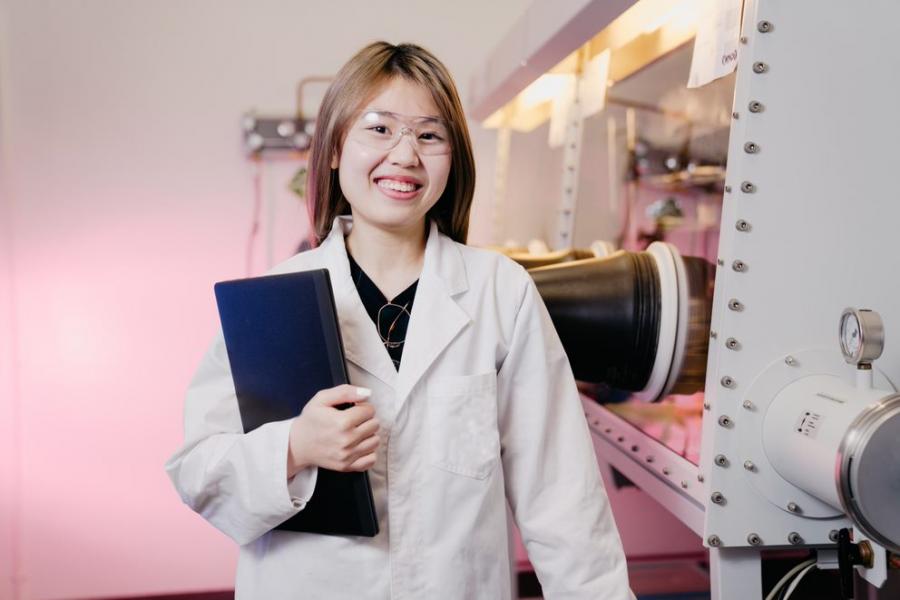 What drives you?
My curiosity to always learn, improve things, and to better myself and others. This sometimes means going beyond my comfort zone and challenging myself, to keep trying until I am satisfied or successful. Most importantly though is my happiness, enjoying what I do with people I enjoy keeps me motivated and moving forward.
What are you hoping to achieve at ANSTO?
There are many experts at ANSTO and I hope to learn and gain new skills and experiences from them which will help me with my project and future career. I also hope to make some exciting new discoveries during my time here that can build scientific knowledge and understanding of UHTCs.
What's next on the agenda for your project?
Densification of powder using ANSTO's state-of-the-art facilities is the next phase of my research. Powder processing has been performed so far, in hopes to improve sintering kinetics and the next step is to see and study its effects.
Vienna Wong is an ANSTO FutureNow Scholarship recipient, a program made possible through financial support from the NSW Government.