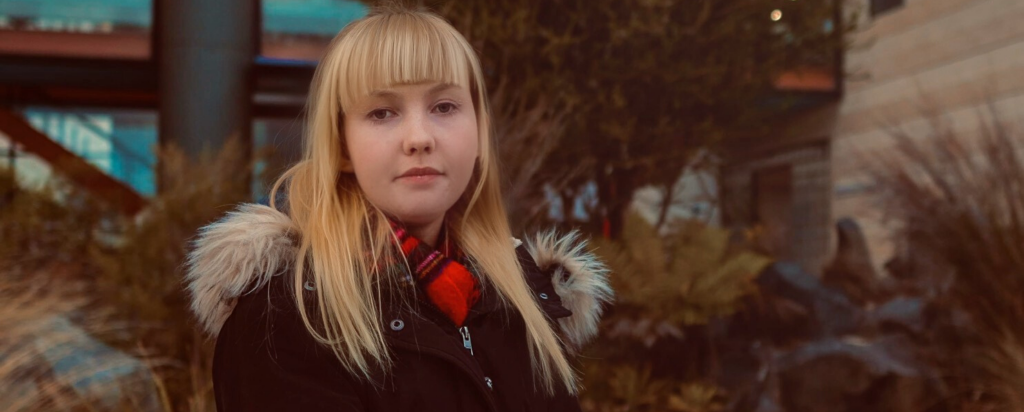 Published on the 28th January 2020 by ANSTO Staff
We're profiling our FutureNow Scholarship recipients and sharing their exciting research projects. We caught up with Amy Macintosh, a zoologist and ecotoxicologist about her research in protecting Australian marine life.
---
Can you share your elevator pitch with us?
I'm an environmental scientist working with my sponsor, BHP, to research the impact of the petroleum industry on Australian marine life. When an offshore oil rig closes down, the pipelines can contain naturally occurring radioactive materials which can leech into the ocean. My goal is to develop an ecology and environmental framework for rig closures that better protects the ocean and marine life. While my research is Australia-specific, it will have implications for offshore rigs around the world.
How do you see your project benefiting the future?
My research will be a first for assessing the vulnerability and toxicity responses of Australian marine fauna to short and long term exposure from marine pipeline scale waste (containing naturally occurring radioactive materials). The project will be at the forefront of ecotoxicological research that will provide global knowledge on the potential adverse effects of NORM associated with the petroleum industry. By integrating environmental radiation dose modelling and organism-contaminant assays, this research will develop an Australian-specific assessment framework that has the potential to be showcased to other nations with major petroleum sectors.
Why is innovation important to you?
Any person, whether a scientist or a wildlife photographer, has the ability to innovate and create anything. Innovation is a beautiful concept and human skill to have as an emerging researcher because it helps and inspires you to comprehend and improve current mysteries in the scientific world. It is very important to me as I would not have reached this stage or received my degree without it.
What are you hoping to achieve at ANSTO?
I hope to form new long lasting relationships with the incredible staff and scientists working at the institute, but also to become more familiar with nuclear science and engineering. By conducting my research, I would love to achieve finding unique and positive conclusions in the field of environmental nuclear science that other similar institutes around the globe can extrapolate, adapt or consider for their own research. I hope this highlights ANSTO's world-class facilities that have been made available to me through the Graduate Institute.
What aspect of the Graduate Institute are you most excited about?
I am most excited about reaching other universities through the institute, but also to have a community space for students like myself.
What's next on the agenda for you?
Raise awareness of the environmental issues and impacts of the petroleum industry not just in Australia but in other countries, then most likely continue researching or become an environmental consultant for industry stakeholders related to mining land resources and offshore petroleum.
---
Amy Macintosh is an ANSTO FutureNow Scholarship recipient, a program made possible through financial support from the NSW Government.