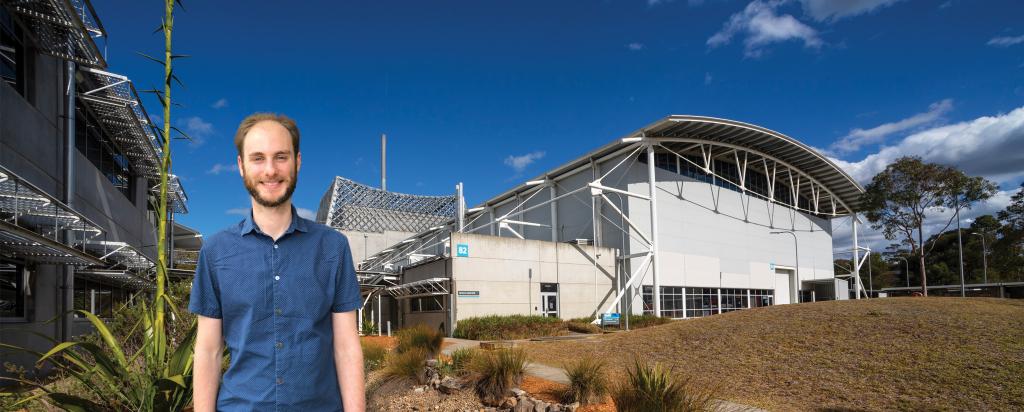 Published on the 3rd March 2020 by ANSTO Staff
The future is here and ANSTO's graduates are leading the way. We're profiling our Industry Foundations Scholarship recipients to share their exciting endeavors with you. Read on to find out how Matthew Teusner research will support the future of battery power.
---
Can you share your elevator pitch with us?
Battery technology is being used all over the world to power vehicles, mobile phones, solar energy; the list goes on. Lithium-ion batteries are most commonly used however lithium sulfur batteries provide ten times the energy and are made from cheaper, abundant, less hazardous materials. I'm a materials researcher specialising in the development of lithium-sulfur batteries in order to support the next step forward in battery power.
Why is innovation important to you?
Innovation is essential in solving the unmet challenges in our world. There are questions in every area of society that are waiting be answered. It is our continual drive for innovation that allows us to find explanations to these questions and each time we overcome even a small obstacle, we are making the world in which we live a better place.
What are you hoping to achieve at ANSTO?
Access to ANSTO facilities such as the Australian Centre for Neutron Scattering will allow me to take my PhD project further than I ever could otherwise. By the end of it, I am hoping to have learnt as much as possible from the experts I'll be working with. I am also hoping that during my time at ANSTO I will be able to develop ideas and technologies that will have significant, real-world impact. 
What aspect of the Graduate Institute are you most excited about?
I am very excited about having access to some amazing instruments, but also to be working closely with experts in my field and gaining exposure to some of the best of what science in Australia has to offer to the world.
Who will you partner with as part of your project?
My project has significant application in the Defence Industry. Portable, safe and efficient power sources are crucial to the functioning of the defence force's infrastructure. Hence, improvements in battery technology will help increase the effective capabilities of the defence force. 
How do you see your project benefiting the future?
Improvements in battery technology always provide a significant benefit for almost all technological aspects of society. My project will further the path to lithium sulfur batteries replacing lithium-ion batteries, potentially delivering far greater battery capacity and removing the need for many scarce, expensive and toxic materials that are currently used. 
What's next on the agenda for you?
I plan to continue my research work in order to benefit multiple industries utilising battery technology. I'm just starting my PhD – so I look forward to spending my days contributing on a global-level to the development of lithium sulfur applications. 
---
To hear more about our graduates and the ANSTO Innovation Precinct, subscribe to our monthly innovation update.