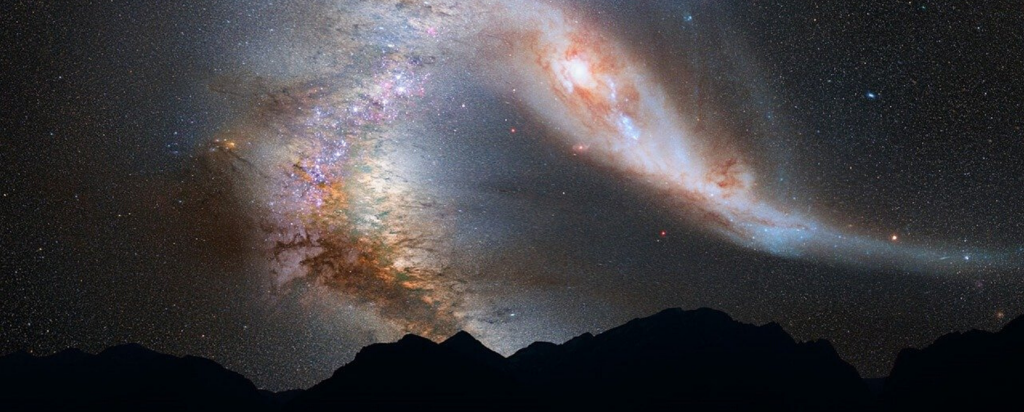 Published on the 2nd April 2020 by ANSTO Staff
This profile is on FutureNow Scholarship recipient and nuclear engineer, Robert Mardus-Hall, who along with his research partner Andrew Pastrello, is researching space exploration technologies
---
Can you share your elevator pitch with us? 
Space could be part of our everyday lives in the future, we may even live there. In order to find out more about space, we need the power to sustain exploration. Existing technology can only get us so far. That's why we're designing compact nuclear power solutions that could be made available on the Moon and Mars. These solutions are being designed to address a large range of power requirements for everything from small satellites to future large-scale colonies.
Myself, Robert Mardus-Hall, and Andrew Pastrello as part of the ANSTO Graduate Institute, have created a small business called Ouranos, and we're set on creating power to promote space exploration.
Why is innovation important to you? 
To us, innovation is about solving problems and continuously enhancing the solution. We believe innovation is the expression of thinking creatively and discovering answers to multiple questions at once.
What are you hoping to achieve at ANSTO? 
We're hoping to leverage the knowledge and expertise at ANSTO. By utilising the facilities at ANSTO, such as OPAL, the nuclear research reactor, we'll be able to determine the viability of our ideas more quickly. We're also members of nandin, ANSTO's start-up incubator. Through nandin, we'll be able to receive training in aspects of business that we wouldn't have typically had access to. We're also able to base our operations onsite at the ANSTO Lucas Heights campus.
Who will you partner with as part of your project? 
Improving the ability for others to access reliable power from location agnostic sources is extremely important for any future space-based operations. We are looking to partner initially with Australian firms in the space industry, allowing them to meet their goals with robust and compact power solutions. Our high power outputs will particularly be of benefit to off-earth mining operations.
How do you see your project benefiting the future? 
Space is the next frontier. To successfully reach beyond Earth, and potentially colonise other locations within our solar system we are going to need power. The reliability, high output and location independence of our solutions will allow for more ambitious missions and operations in space. The removal of a design barrier, such as limited power availability, allows all interested parties much broader scope for advancing their ideas and designs.
What's next on the agenda for you?
Next on our agenda is to further our discussions with other potential partners, and fellow space industry businesses, to determine their exact requirements. This will also allow us to inform them of our vision of the future, where future power production methods all but do away with power scarcity in space.
---
Robert Mardus-Hall is an ANSTO FutureNow Scholarship recipient, a program made possible through financial support from the NSW Government.